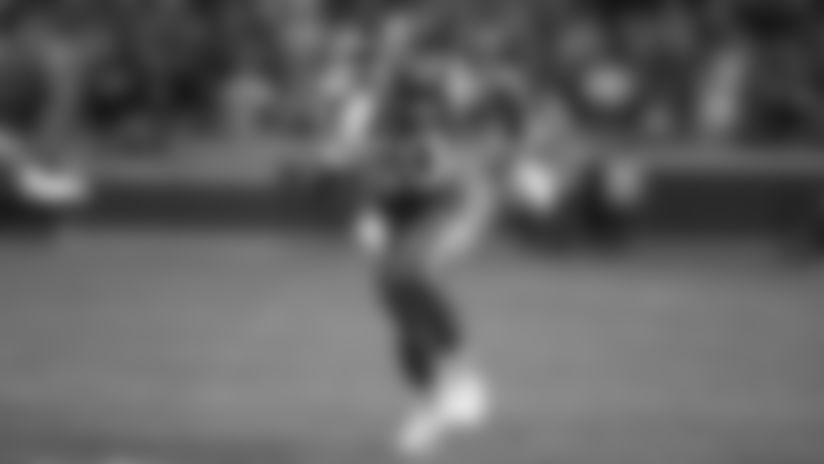 Linebacker Justin Houston didn't suit up against the Broncos in order to rest his knee. Houston had been dealing with swelling in his knee following the game against the Tennessee Titans two weeks ago and didn't practice this past week.
"I think we'll take it day-by-day and just see," Chiefs coach Andy Reid said. "He felt a little bit better yesterday than he did the day before, and he felt like things were getting better. I know how these things work—I've been there and I know it. It's just a matter of calming [the swelling] down a little bit and he'll be back. I think if we just take it day by day, we'll be good there."
Houston had played in five straight games after returning from offseason knee surgery before missing Sunday night's contest.
Running back Spencer Ware left Sunday night's win over the Denver Broncos with sore ribs in the second half and did not return.
"He could have played, I just decided to keep him out. He was sore," Reid said. "We'll just have to see how he does today. It looked like it was in the rib area, so if you sleep on those things [the wrong way], it can be a problem." 
Ware will have a MRI later Monday afternoon.
Wide receiver Chris Conley briefly left Sunday night's game in the second quarter with an ankle injury before returning to the field.
"[Chris] Conley came out for a little bit with a sprained ankle," Reid said following the game Sunday night. "Again, we'll check that out this next week here or tomorrow."
Conley had one catch for eight yards after returning to the game.