As Dick Vermeil departed Kansas City in the winter of 2006, he could look back with some satisfaction as his teams had set 34 single-season team records and ranked in the top-four in 11 other offensive categories.
Offense was what Vermeil gave to Chiefs' fans who for years had begged for more scoring during the halcyon days of Marty Schottenheimer who, although a defensive coach, was in search of more points during his time in Kansas City.
What exactly was Vermeil's approach to offense? How did it differ from his predecessors at the Chiefs?
There was a stubborn school of thought in football that believed you must be able to run the ball at all costs. Vermeil saw offense in an entirely different way. He wanted something "perimeter friendly," he said, but in fact, it was more than that.
In time, Vermeil's playbook would feature between 250 and 300 plays each week, utilize 14 personnel groups, 35 shift combinations and 30 different motions to try and create an advantage before the ball was snapped. The offensive line would employ 50 different protection alignments.
Al Saunders, Vermeil's offensive coordinator in Kansas City, was known to say, "I'm sure there are scouting reports that say, 'They come off the bus shifting.'"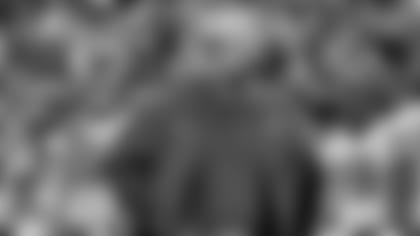 The volume of plays and the intricate shifts were possible because the offense employed a simple language that permitted the players to play fast.
Fast was first when it came to offense, in Vermeil's mind, whether it was approaching the line of scrimmage, shifting and moving, it was intended to create a distortion for the defense.
The system had its roots in the offenses of Don Coryell and Ernie Zampese with later refinement courtesy of Norv Turner and Mike Martz. Following Coryell's stamp, the Chiefs would one day run 1,089 plays over a season (2004) in which almost all were called with some sort of movement or motion.
The basic concepts dated back to Hall of Fame coach Sid Gilman, who had served as an advisor to Vermeil in Philadelphia, and by the time Vermeil retired from the game for the final time, the Chargers, Raiders, Cardinals, Washington and, of course Vermeil's old team, the Rams, were running versions of the same offense.
In his early meetings with the team, Vermeil laid out exactly how he intended to play a game. He believed keeping a game so close that one play or one mistake on offense could beat you was no way to run an NFL offense. His teams were in an attack mode at all times, looking to score repeatedly. Then, late in the game and once he had a secure lead, he would look to run the football as the game and clock ran down.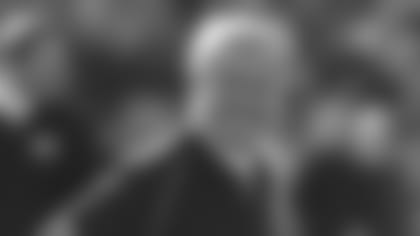 In order for his team to do that, it had to meet certain standards:
• Stretch the field vertically with speedy receivers
• Throw the football 60 percent of the time
• Convert first downs on first and second down
• Be above 43% in third-down conversions
• Average 25 rushes and 24 completions — 49 opportunities to move the football.
"I'm not hung up on offensive points scored or defensive points given up," Vermeil insisted. "I'm hung up on winning margins. I'm not in the midst of just playing and hoping nothing bad happens and the defense will win it for you. It's not our approach to try and drive the ball down a guy's throat. It's hard to get long runs over 20 yards."
Vermeil's approach had come after an extensive evaluation each off-season to develop "a profile of the good football teams," he's said.
It all came together in Vermeil's first year with the Chiefs in a 45-13 win over Washington in the nation's capital. The pressure was applied by the passing game which, following Vermeil's model, converted first downs or second downs 14 out of a total of 21 times. Converting first downs on first or second down put enormous heat on Washington's defense, which consisted of regular defensive personnel instead of nickel coverage utilized in third down situations.
A year later Vermeil would have the system and the players to run it in place to make it work.