For the second year in a row, Kansas City Chiefs quarterback Chase Daniel will make a Week 17 start against the San Diego Chargers, although it's for a different reason this time around.
Last year, Daniel, the backup, got the nod over Alex Smith because the Chiefs had already clinched a playoff spot and several starters were made inactive that day.
This year, Daniel will play instead of an injured Smith as announced during Friday morning's special press conference.
In Daniel's first career start in San Diego last year, he finished 21 of 30 for 200 yards with one touchdown. He also had five rushes for 52 yards in the 27-24 overtime loss.
Daniel played well enough for the Chiefs to win that day, and a win would have kept the Chargers out of the playoffs if former kicker Ryan Succop's 41-yard field goal with eight seconds left in a tie game had been good.
From the very beginning of the game, Daniel let it be known that he was able to make plays against that Chargers defense.
On the fourth play from scrimmage, Daniel hit receiver A.J. Jenkins for a 48-yard gain up the right sideline, which set up Knile Davis' 17-yard touchdown run that gave the Chiefs the early 7-0 lead.
The Chiefs never trailed in the game up until the Chargers' game-winning field goal in overtime.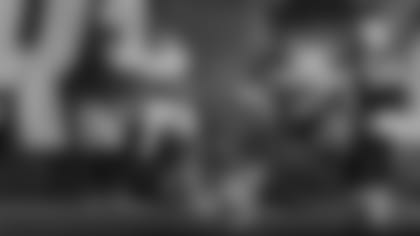 "I've been waiting for that moment for five years to get to actually start a game," Daniel said of that game back at training camp. "I mean we were a field goal away from winning. We did all we could to put ourselves in a position to win."
Both the Chiefs and Chargers find themselves in the middle of a playoff race again this year.
If the Chargers win on Sunday then they're in the playoffs, while the Chiefs need a win combined with Ravens and Texans losses.
Daniel will address the media Friday afternoon and we'll have you covered at KCChiefs.com.
Photos of QB Chase Daniel from 2014