You only have one chance to make a strong first impression and the Chiefs first-team offense made the most of its opportunity Friday night against the New Orleans Saints.
The first thing that stood last night, fittingly so, was the team's initial offensive drive.
Chiefs QB Alex Smith was better than advertised during his lone series of the game, completing 7-of-8 passes for 68 yards (102.1 passer rating) on the eventual 14-play, 80-yard drive, ending with a one-yard score by Chiefs RB Jamaal Charles.
"We got off to a good start," Smith said.
"It was a good first series. The first goal was to go out there and move the chains and then get some points. It was a 14-play drive, good mix of the run and pass; I thought we executed well. I thought the guys up-front executed extremely well; I thought they set the tone for us in the run game and protection. They let us execute."
Smith shared more about Friday's performance during his post-game presser below, saying, "We had some great tempo, but hey – this is just one step. It's just a little bit, but a confirmation as to where we are going. We are really looking to keeping the momentum going as we move through the preseason and into the regular season."
The one incompletion by Smith occurred when he left the pocket to avoid a sack, eventually throwing it away, drawing the praise of Chiefs head coach Andy Reid.
"He's always been able to run," coach Reid said during today's conference call.
"Sometimes a throwaway gets the coaches as excited as a completion. Not every play is going to be the right play against the right coverage or maybe the defense just does a good job with the coverage. There's a time and a place when you throw the ball away or you scramble out of the way and gain a yard or you scramble out of the way and you throw it away. Making those decisions, that's not always an easy thing to do for a quarterback to do, because they're so stinking competitive and Alex is one of those guys. He manages that part of it right. He didn't force anything in there and then he came back and played that next play. In this game, good things happen with that and that's a positive."
Coach Reid agreed with his QB, saying that Friday's game was just the beginning of what is a long road ahead.
"The guys gave a good effort," coach Reid said. "It's something to work with and continue to build on."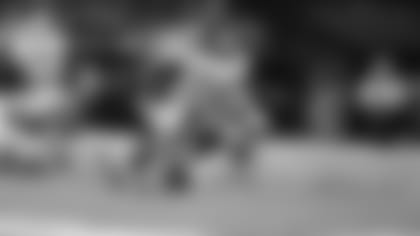 Like Smith, also in his first game with the Chiefs, TE Anthony Fasano recorded two receptions for 21 yards, both from Smith, on the game's opening drive, including one third-down reception.
Giving Smith time to make the throws was a strong offensive line, anchored by Chiefs LT Branden Albert, who assessed the team's scoring drive.
"Things were clicking for us," Albert said. "We kind of got them on their heels, caught them off guard, but Alex (Smith) did a good job commanding the offense. The offensive line did a good job communicating and all of us did a good job working on what we needed to work on and it came together."
The benefactor of great run blocking was Chiefs RB Jamaal Charles, who is always quick to give the credit to the guys up-front for opening the pathways.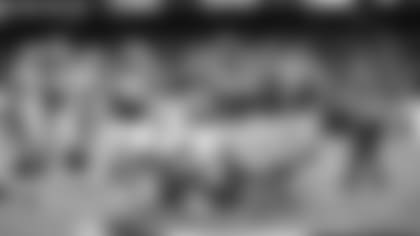 "We did a good job executing on all cylinders," Charles said.
"That's what it takes to go on the first drive to score like that; you have to do everything perfect and I think we did a good job. It was just great blocking; I think we did a good job, but we still have more football to play."
Sure, the Chiefs fell short, 17-13, Friday night, but they gave signs of great things to come from their offense, defense and special teams.
The Chiefs are off today, before returning to the practice fields in St. Joe tomorrow morning and will close camp out on Wednesday with a morning practice.
Footnote: The last time the Chiefs registered an opening-drive touchdown in the first preseason game was vs. Arizona on Aug. 10, 2012. Prior to the 2012 preseason opener, the last time the Chiefs started any preseason game with an opening-drive touchdown was on Aug. 7, 2008 at Chicago.