He has 18 gold medals from the Paralympics, became the first disabled person to ever be admitted to the National College of Physical Education, performed at the funeral of President Ronald Reagan in 2004 and is a world-renowned singer.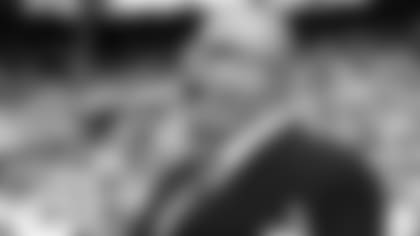 On Sunday, Chiefs fans will have the wonderful opportunity to witness the incredibly talented Irishman, as he will be performing the National Anthem at Arrowhead Stadium.
"I am thrilled to perform at Arrowhead," Tynan said. "The Chiefs are one of my favorite teams and I can't wait to experience the atmosphere…The anthem of the country should be sang with great honor and I'm excited to sing in Kansas City."
Tynan has performed for countless audiences, including dignitaries worldwide. In 2007, he sang at the White House Governors' Ball at the invitation of President Bush. In 2004, he performed at the Belmont Stakes. In 2001, in one of his most famous performances, he sang "God Bless America" at Yankee Stadium during the seventh-inning stretch, following the attacks of 9/11.
Not only is he an extremely talented singer, he is also an athlete with multiple gold medals from the Paralympics. When Tynan was 20 years old, he was in an auto accident and had his legs amputated just below the knee.
"I suppose in some ways, it gave me the kick in the butt that I needed," Tynan said. "I realized that I really had to put myself in an independent position."
He conquered the challenge head on, participating in the Paralympics within a year after the operation. From 1981 to 1984, Tynan won 18 gold medals and set 14 world records, many of which he still holds.
To add to his already accomplished life, he also became the first disabled person to gain admission to the National College of Physical Education. After completing the program, he later went on to receive his medical degree from Trinity College and became a medical doctor, specializing in orthopedic sports injuries.
At the age of 33, Tynan decided to take formal voice lessons and competed on BBC's "Go For It," which is similar to "American Idol" in the United States. He won the competition and it launched his singing career. He was a founding member of the group, the Irish Tenors, and now has an impressive solo career.
The Chiefs organization is excited to host Ronan Tynan at Arrowhead Stadium on Sunday and thrilled for the opportunity to hear him perform the national anthem.