The Kansas City Chiefs have played in 10 games, and throughout them, the starting offensive line combination has changed five times.
The Chiefs have had different left guards, different right guards, different left tackles and different right tackles.
But they have only had one center, a rookie, and the only player that has played in every single offensive snap in 2015.
"He's getting better every week," Chiefs head coach Andy Reid said of the offensive lineman on Wednesday. "He's still got a ways to go and he'll do that—that's the way he's wired. He'll keep working. If he makes a mistake, he normally doesn't make it twice. I think he's becoming more confident each week."
After an offseason departure at the center position, there was a question as to how the team was going to fill such an important role.
The answer came on night two of the NFL Draft.
General manager John Dorsey selected Morse, a Missouri Tiger, with Kansas City's second-round pick at 49th overall.
On the telecast, NFL draft analyst Mike Mayock called Morse a future 10-year starter.
"I like the way he plays football," Dorsey said that night. "I think the coaches at Missouri have done a really nice job of developing him as he comes along. It's interesting because what they do is they play them at multiple positions during their career and that's helpful when they get to the National Football League."
Coming into the pros, Morse had college experience at right and left tackle, along with the center position. With the vacancy at center, the Chiefs announced Morse at that position on draft night.
At training camp, Morse started with the second-string team, but quickly moved up on the depth chart. By the middle of the preseason, it became clear the starting center role would be his.
10 games later and in the midst of a four-game winning streak, the Chiefs have to be happy looking back at their decision as Morse is among the top 10 of his position in the league (Pro Football Focus).
Pro Football Focus Center Rankings
"He's come a really long way," quarterback Alex Smith said of Morse. "He's gotten a lot thrown at him. We've faced a lot of different types of fronts and different things and I think he's done such a great job learning week in and week out being able to handle all that stuff."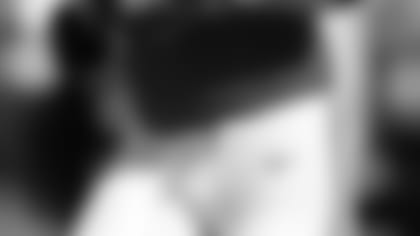 Off the field, Morse is mild mannered. He's easy to talk to. He can frequently be seen joking around with his teammates.
On the field, he's a force. He's athletic. When Smith drops back to pass, he gives him time. When Reid calls a screen, he zips to the outside to block. He's aided greatly in what has been a near seamless transition from Jamaal Charles to Charcandrick West.
But ask him about his personal success and he'll divert the conversation. More than simply his ability on the field, Morse has the makeup of what you want in the center of your line—he loves his team.
"I feel like we're marching along," he answered when asked about how his rookie season has gone thus far. "There have definitely been some learning experiences, but that's part of football especially as a rookie. I've been feeling like we've *been doing real well and as long as *we keep growing as an offensive unit, with the older guys helping us younger guys, collectively doing what we need to do, then we're going to be good."
It's no wonder why he has the whole coaching staff behind him.
"Mitch has improved every week and he's gotten a lot better," offensive coordinator Doug Pederson said. "He's seeing things a lot better. The game is slowing down for him."
When Ben Grubbs suffered a neck injury against the Pittsburgh Steelers in Week 7, the Chiefs inserted another veteran in Jeff Allen to the starting lineup, and that has seemed to only benefit the rookie.
"To have a guy like Jeff next to him – a veteran guy who's been in not only that center role but he's now playing that guard role, I think there's great communication there," Pederson added. "That's really everything with the offensive line - the communication level and having a guy like Jeff next to him has benefitted Mitch and is kind of keeping that offensive line going in the right direction."
This coming Sunday, Morse and the Chiefs face a Buffalo Bills team known for their aggressive style of defense and talented front seven.
"This week will be a big challenge for both he and I," Smith said, "more than usual because of all the different looks that defense does. We'll have to do a great job communicating up there making sure we're on the same page."
Using the last 10 games, and more specifically the last four, as evidence, that shouldn't be a problem.
"I feel like we're tough, man," Morse said. "I think these few weeks, what helped us win is we're a physical unit. We don't quit on plays and that's really helped us out, kind of set the tone for the offense and how the game's going to go."
The 2015 Chiefs offensive line: one of many changes with one powerful constant.