International soccer will return to Arrowhead Stadium for the first time since 2009 as the Mexican National Team will face Paraguay as part of Mexico's 13th annual U.S. Tour on March 31.
Chiefs kicker Cairo Santos, who played soccer first before he ever played American football, believes the idea of it all sounds captivating.
"First, I think it's awesome to bring a soccer game to Arrowhead," he said upon learning the news. "Having played American football there, I [can picture] what it will look like, but it would be cool walking around on a field that's lined up for a soccer game."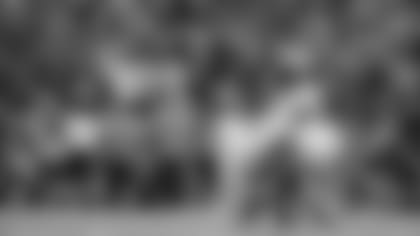 Now as simply just an enormous fan of his native Brazil, he recognizes how well the Mexican fan base is capable of traveling.
"I know South Americans fans," he explained. "They like to sing, they like to yell and cheer with the team every moment. It will be similar to the Chiefs games.
"I know that Kansas City already has pretty good experience with Sporting KC being such a good team there, a competitive team every year, so I think the city would love to see a game at Arrowhead."
The friendly match between Mexico and Paraguay marks the first time soccer will take the field of Arrowhead Stadium since the Kansas City Wizards hosted Manchester United in front of the largest soccer crowd in Kansas City history (52,424) in 2010.
Santos, who is scheduled to return to Kansas City in late March, said he hopes to attend.
"Arrowhead's known for the awesome atmosphere with the stands being really close to the field, so I think it will really look like a soccer game in South America or Mexico."