The Kansas City special teams are exactly that, special.
During Friday night's preseason home opener, the Chiefs special teams once again provided sparks throughout the game, beginning first with just under 10 minutes to play in the opening quarter. Following a 49ers FG, Chiefs S Quintin Demps dropped back to return the kick and did so, covering 104 yards of real estate, before being mobbed by his celebratory teammates.
"I just saw a big hole," Demps said of his return. "Our guys did a great job blocking; all the credit goes to them. (Special Teams Coordinator Dave) Toub and (Assistant Special Teams Coach Kevin) O'Dea do a great job coaching us."
In addition to Demps' kick return, WR Devon Wylie recorded a 52-yard punt return, giving him three punt returns this preseason, covering 83 yards (27.7 avg.). Also during Friday night's contest, Chiefs CB Vince Agnew blocked a 49ers extra point in the fourth quarter.
"It's huge, our coaching is tremendous," Demps added. "We owe it to them. We have to continue to play harder for them. We need to play smarter – we have some penalties we want to take back, but we have to come back ready for Pittsburgh."
Demps' response matches that of his head coach, Andy Reid, who was asked how Toub and O'Dea are able to have such a successful impact so quickly with the team.
"They are putting guys in the right position to make plays and the guys are making the plays," coach Reid said. "They've got good schemes. Dave is a good teacher, a great teacher. He keeps it where the guys can play fast and efficient. You need to know your players and make sure you're putting them in situations where they can be successful."
Another key factor of the special teams is Chiefs K Ryan Succop, who converted both field goals he attempted in Friday's exhibition; a 47-yard field goal in the first quarter and a 23-yard effort in the second quarter. To date, Succop has connected on all four preseason field goal attempts in 2013.
Succop's good friend, Chiefs P Dustin Colquitt continues to show why he's a Pro Bowl player, punting six times Friday night and landing four of those punts inside the 20-yard line. In the Chiefs two preseason games of 2013, Colquitt has punted 13 times, eight of which landed inside the opponents' 20-yard line. When asked what the first thing was that he noticed about the Toub/O'Dea impact on the Chiefs, Colquitt needed one word.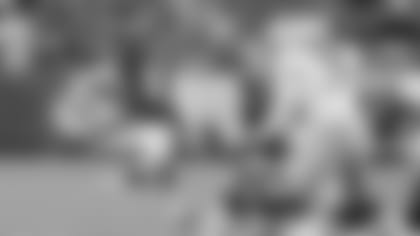 "Big-time. They know what they're doing out there; they've been in a lot of situations; they keep it simple for guys and they don't allow the same mistake twice. That's the biggest thing I've noticed. There's accountability. They're preaching that special teams is more important than offense and defense. A lot of fans want to see a lot of points scored; they want to see sacks and pick-sixes and stuff, but with Dave (Toub), special teams is the most important thing and Kevin (O'Dea) feels the same way, so when you have that philosophy and mentality going into it, obviously offense and defense are special, but if special teams is the most important thing you do, you only have a couple of plays, they're all important and so that's how we're treating it."
Regarding the punt block the Chiefs allowed on Friday night, Demps and his teammates take all the blame.
"They are hard on us for blocking," Demps said. "We have to be smarter. I think we're going to be special on special teams, but we have to play smarter."
The Chiefs return to the practice fields today, back at the University of Kansas Hospital Training Complex, where they're sure to correct the mistakes that both Toub and O'Dea point out.