In the first week of the Signing Bonus program, some lucky Season Ticket Members (STMs) have already received Scout Investment Club Level passes for next season, a trip to the 2016 Pro Bowl and lunch with team president Mark Donovan.
The Signing Bonus allows STMs who renew their tickets early to be entered into a drawing to receive prizes, such as tickets to the Super Bowl, a chance to watch a Chiefs game from a suite, or catch the Chiefs take on the Lions in London.
The organization wants to recognize the dedication, loyalty and support of STMs and offer a chance to be rewarded for renewing their memberships.
Recently, John Dane, STM since 2011, renewed his tickets and won a trip for two to the 2016 Pro Bowl.
"I wasn't expecting to win anything, but it really brightened our week,' Dane said. "I think it's a great program. I've always wanted to go to a Pro Bowl and I'm really looking forward to the trip. I will probably take my wife, but I told the kids I was taking applications."
Dane said he would encourage others to sign-up early and enter the program for a chance to win as well.
"This program is a big plus," Dane noted. "I was going to renew anyway because I love going to Chiefs games. I'm just glad I was this lucky to win this trip. STMs need to renew so they can participate; there are still a lot of prizes out there."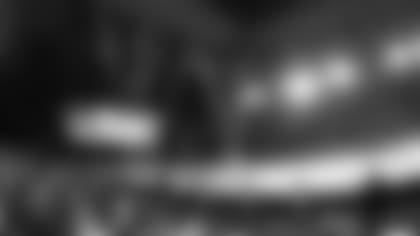 Another winner was Janet Elliot, STM since 1983, who received two passes to the Scout Investment Club Level at Arrowhead Stadium for next season.
"I've been a STM for over 30 years and was thrilled to win these passes," Elliot said. "The Signing Bonus is a great chance to experience the Chiefs in a different fashion."
If you are a Chiefs STM, be sure to renew your memberships early to be entered into the drawing for some incredible prizes. You can find more information at ChiefsKingdomPass.com.