The 2014 Senior Bowl week began last Sunday, when players representing the North and South teams checked into the hotel and began practice the next day. Each team's workout was two-fold, impress the coaching staff, as well as the scouts, general managers and coaches of the league's 32 teams that were watching from the stands.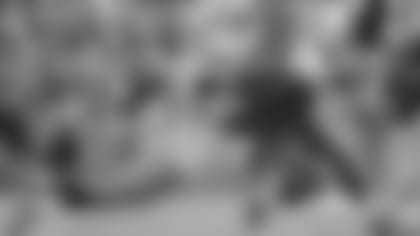 One of the many stars this week in Mobile has been LSU LB Lamin Barrow (South team), who played in 45 games with 24 starts during his Tigers career. He left LSU with 148 tackles (84 solo), seven tackles for loss, 7 INTs and a sack. The two-time second-team All-SEC selection by the Associated Press in 2012 and 2013, Barrow shared some of his Senior Bowl experience.
"It's been a great experience," Barrow said. "Once we got off the plane, it was all work. I've enjoyed it. We've got a lot of interviews and a lot of meetings with teams. My goal is to get better, improve on everything and to use what the coaches teach us here as best as possible."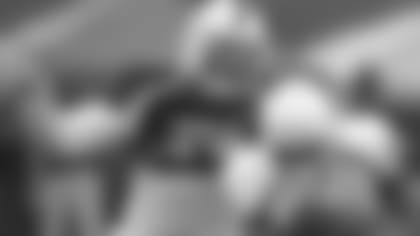 Throughout the week, we met with analysts from the NFL Network, who are covering the game on Saturday, including Charles Davis, who spotlighted some of the stars he noticed, even from day one.
"Wyoming WR Robert Herron (North team) did a nice job," Davis said on Monday. "I really liked him; he caught my eye. Michael Campanaro (North team), the slot receiver from Wake Forest, who I liked coming into it, has just recently been cleared for practice (after) he had a broken collarbone at the end of the year; I thought he was great. I think Dontae Johnson (North team), the cornerback safety from North Carolina State, he's exactly what we just saw in the NFC championship game in Seattle, those long corners, big guys with the long arms that can get on top of you. And, I really thought that Aaron Donald (North team) had a really nice day working as a defensive tackle; I think that he's a terrific player."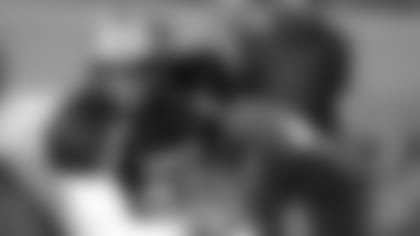 Also on the defensive side of the ball, Wisconsin LB Chris Borland was named the Most Outstanding Linebacker at the Senior Bowl. NFL Network analyst Mike Mayock knows why.
"Every year, I fall in love with some guys that have great tape that might not have all the prototypical measurements," Mayock said. "He's only 5'11 and he's 245, he's got short arms, people are going to say he's too small or he's too short or he's too this and all I know is he's a football player. There are going to be some arguments about where he should go in this draft, but I'll be stunned if he gets out of the second round; he's just so active and tough."
Teammates with Borland on the North squad is DB Jimmie Ward, who was named the Senior Bowl's Most Outstanding Defensive Back.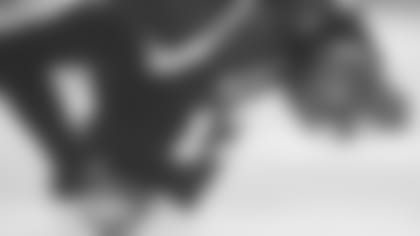 "He's a hometown kid from Mobile," Mayock said. "He played at Northern Illinois. I think he has the ability in today's league to drop down on the slot and play man-to-man, and he's also tough enough, (but the) question is whether he can hold on, durability-wise, with the small body."
Another player raising eyebrows all week has been Auburn DE Dee Ford (South team), who earned honors as the Most Outstanding Defensive Lineman. Ford's exceptional play continued this week from his two-QB sack performance in the BCS title game against Florida State.
As for the Seminoles, ILB Christian Jones (South team) knew from the start what he wanted to show all of the talent evaluators.
"I know practice here is very important," Jones said. "I just want to show them that I'm a person that loves the games. I'm going to work hard and fly around for the ball. I just want to show that I'm a hard worker. I don't just go through the motions; I go out there and work."
The week's worth of work by Jones and the rest of the Senior Bowl players culminates during tomorrow's game, with kickoff set for 3:00 p.m. CT.