One day after arriving in Mobile, Alabama for coverage of the 2014 Reese's Senior Bowl, it was time for the fun to begin, watching some of the nation's top seniors compete against one another, showcasing their talents in front of NFL general managers, coaches and scouts.
Monday began with a quick trip to pick up our 65 TPT media credentials, before it was off to take in the first day of practice by the North team. From the opening whistle that began practice to the final drill of the day, the players' intensity never let up, clearly indicating this trip to Mobile was not a vacation that included a bag full of goodies.
Following the practice at Ladd-Peeble's Stadium, we caught up with our good friend Daniel Jeremiah, an analyst for the NFL Network and he assessed the early standouts.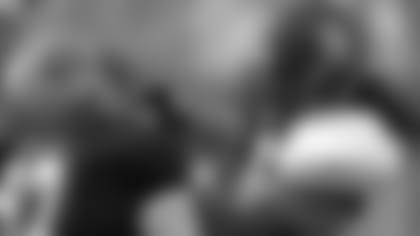 "When you look at the offensive and defensive lineman, that's what stood out to me," Jeremiah said. "Zach Martin from Notre Dame had a really good day; (Ra'Shede) Hageman, the defensive tackle from Minnesota looked good and then you also had, kind of to me, the star of the show was (DT) Aaron Donald from Pittsburgh. He went up against Cyril Richardson, the big guard from Baylor (and) got after him pretty good and so, it was a pretty good day up-front; we'll get them padded up tomorrow and the pace will even continue to increase."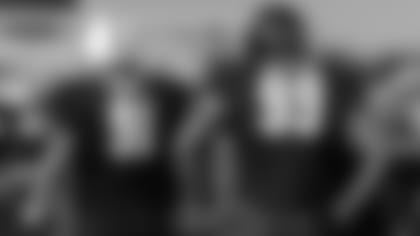 Hageman, whose personal story, off the field, is perhaps the only thing that could steal headlines away from his on-field performance, described how he's able to block out distractions and pressure and perform as expected.
"At the end of the day, football is football, so it's just another day at the office" Hageman said. "We're going against the top dogs in the country and we're all here for a reason; so, the fact that I'm competing at this level, I believe, is going to make me better."
Also on the defensive side of the ball for the North team, the SEC Defensive Player of the Year, Michael Sam, who was on-point with the LBs, showcasing great footwork and later describing the vibe at practice.
"There's competition everywhere," Sam said. "From punters, to kickers to linebackers to quarterbacks and D-line; there's competition everywhere and with the LBs, I'm in that competition as well. The competition level is very high."
Sam also described what it meant to earn the SEC's Defensive Player of the Year Award.
"It's a great honor," Sam said. "I wouldn't be here without my teammates; they rallied around me all year (and) they believed in me and I love them."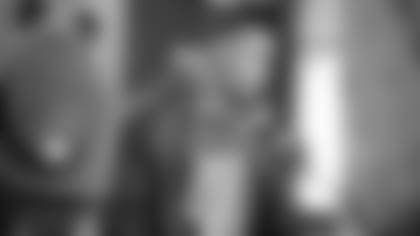 On the offensive side of the ball, we caught up with the most prolific wide receiver in SEC history, Vanderbilt's Jordan Matthews, who set the Commodores school record with 24-career TDS. A cousin to Hall of Fame WR Jerry Rice, Matthews described his first Senior Bowl practice.
"It was a good day," Matthews said. "The main thing is to be able to come out healthy; that's always the biggest thing and that's definitely a blessing (that I did). I got more comfortable as the day went on. I feel like it was a good day; I'm building chemistry with the QBs, all of them are great, all three of them (and) they're playing at a high level, right now. For it to be the first day, I'm excited about it, moving forward."
Speaking of QBs, we'll catch up with them on Tuesday, when both teams host practices at Ladd-Peebles Stadium, beginning with the North team at 9:30 a.m.
Chris Borland (Wisconsin ILB) with an INT
Jared Abbrederis (Wisconsin WR) with a highlight catch
Kareem Martin (UNC DE) with a forced fumble
Stanley Jean-Baptiste (Nebraska CB) with a blocked FG
Trent Murphy (Stanford DE) great contain/awareness - stuffed a reverse attempt by Josh Huff (Oregon WR)