The first day of camp (Friday, July 28), and "Family Fun Day presented by Family Center Farm & Home, Carhartt and Cub Cadet" (Saturday, August 5), are the only days all camp long that will require an admission fee ($5). Every other day at camp is free admission.
Training Camp can truly be regarded as Autograph Season.
With different Chiefs signing every day, training camp is the absolute best time all year to grab an autograph from your favorite player.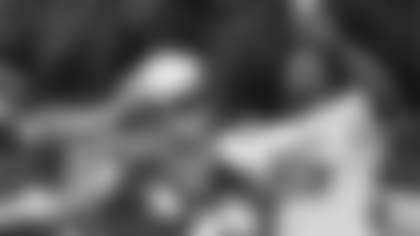 Here's a look at the autograph dates for each positional group.
Running Backs/Quarterbacks/Specialists:
-        Saturday, July 29; Monday, August 7; Wednesday, August 16
-        Monday, July 31; Tuesday, August 8
Wide Receivers/Tight Ends:
-        Tuesday, August 1; Sunday, August 13
Offensive Line/Defensive Line:
-        Thursday, August 3; Monday, August 14
-        Friday, August 4; Tuesday, August 15
Chiefs Training Camp is easy to get to from anywhere in Chiefs Kingdom.
It only takes one hour to get to Missouri Western State University from Arrowhead Stadium and is just 30 minutes north of the Kansas City International Airport (MCI).
In addition, it's only two hours from Omaha, Neb. and Topeka, Kan., and three hours from Des Moines, Iowa and Columbia, Mo.
Have nothing to wear? Don't worry, there's a Pro Shop at Chiefs Camp.
There's a team store on the campus of Missouri Western State University right at the entry point of Chiefs Camp.
The shop includes official player jerseys, hats and merchandise specific to 2017 Chiefs Training Camp.
Missouri Western State offers plenty of space to tailgate.
There's ample room in parking lot H for fans to tailgate and we encourage it! But remember, for training camp, alcohol is not permitted!
You never know who you're going to run into at Chiefs Camp.
Training camp offers the chance to meet many of the people you see and hear from on game days and throughout game weeks.
That long list includes former Chiefs players and coaches, as well as "Voice of the Chiefs," Mitch Holthus.
There are other cool things to do in St. Joseph besides training camp.
When you're not at Chiefs practice, there are plenty of other things to do, including the Patee House Museum, the Missouri Theater and the Remington Nature Center.