The Kansas City Chiefs fell short of the ultimate prize this season, but 2018 was still a season to remember as the Chiefs set a handful of records that bode well for the future.
Here's a collection of those milestones, from team marks to standout individual performances.
- The Chiefs' offense scored 565 points last season, which were the third-most in NFL history behind only the 2013 Denver Broncos (606) and 2007 New England Patriots (589). Kansas City scored 30 or more points a franchise-record 12 times in 2018 and became the first team in NFL history to score at least 26 points in every game.
- Twelve different players caught a touchdown pass for Kansas City last season.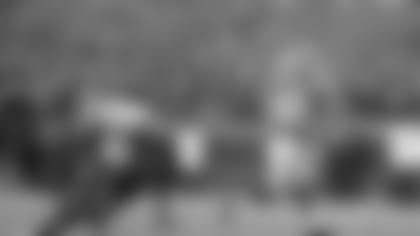 - Wide receiver Tyreek Hill and tight end Travis Kelce became the first pair of teammates in NFL history to each total 1,300+ receiving yards and 10+ touchdown catches in a single season.
- Kansas City finished tied with the Pittsburgh Steelers for the most sacks (52) in the NFL. The Chiefs were one of only three teams in the league to feature multiple players with double-digit sacks (linebacker Dee Ford and defensive end Chris Jones).
- The Chiefs won the AFC West for a third-consecutive year in 2018, marking the first such occurrence in franchise history.
- The Chiefs hosted the AFC Championship Game at Arrowhead Stadium for the first time ever.
- Reid led the Chiefs to 13 victories in 2018 (including the postseason) and now has 207 career victories as a head coach – the seventh-most in NFL history. Reid is just two wins shy of matching Chuck Noll for sixth on the list.
Quarterback Patrick Mahomes
- Mahomes tossed 50 touchdowns last season, joining Peyton Manning (55 in 2013) and Tom Brady (50 in 2007) as the only quarterbacks to ever do so, and at just 23-years-old, Mahomes is by far the youngest player to ever accomplish the feat.
- With 5,097 passing yards on the year, Mahomes joined Manning as one of only two players to throw for 50+ touchdowns and 5,000+ yards in a single season.
- Mahomes' passing yardage total was the eighth-most in NFL history and the most ever by a Chiefs' quarterback. He's the youngest player to ever throw for 5,000 yards in a season, edging Dan Marino (1984) by two days.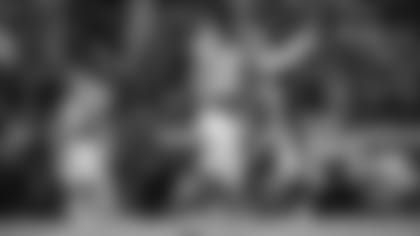 - He amassed those incredible passing totals with remarkable consistency, as well. Mahomes threw for 300+ yards in eight-straight games from Week 2 – Week 9, matching Andrew Luck (2014) for the longest such streak during a single season in NFL history.
- As part of his remarkable debut as Kansas City's full-time starting quarterback, Mahomes set several franchise single-season records in addition to the team touchdown and passing yardage marks:
- 300-Yard Passing Games (10)
- Games with a 100.0+ Passer Rating (13)
- Mahomes also matched Len Dawson's franchise record for touchdown passes in a game with six in Week 2 before doing it again in Week 11. He's the youngest player in NFL history to throw six touchdowns in a game and one of just three players to do so multiple times in a single season, joining Ben Roethlisberger (2014) and Y.A. Tittle (1962).
- Those efforts helped Mahomes become the first player in franchise history to earn the AP NFL MVP award at the end of the year. He's one of just five players in league history to earn the award within their first two seasons in the league, joining Kurt Warner, Dan Marino, Earl Campbell and Jim Brown.
Wide Receiver Tyreek Hill
- Hill tallied 1,479 yards through the air in 2018, the fourth-most in the NFL and the most during a single season in franchise history. Hill passed Derrick Alexander for the team mark, who set the record back in 2000 (1,391).
- The speedy Hill notched six games last season with triple-digit yards receiving, matching several players for the most during a year in Chiefs' history.
- Hill's 12 receiving touchdowns last season are tied with Chris Buford (1962) for the second-most in franchise history, trailing only Dwayne Bowe's 15 scores in 2010.
- With 16 scores of at least 50 yards during his three years in the league, Hill matched Gale Sayers for the most such touchdowns before 25-years-old in NFL history.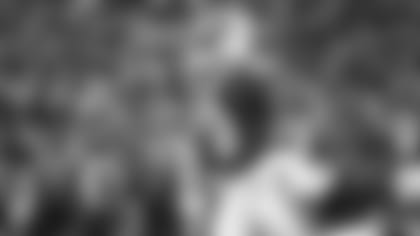 - Kelce recorded 1,336 yards through the air last season, which briefly set the mark for the most in a single campaign by a tight end in NFL history before San Francisco 49ers' tight end George Kittle broke it a few hours later in Week 17. Regardless, it's one of the most prolific seasons ever at the position.
- With 103 catches on the season, Kelce set a single-season franchise record for receptions while becoming just the fifth tight end in NFL history to tally 100+ catches, 1,000+ yards and 10+ touchdowns in a single year.
- Kelce also set a career-high with 10 touchdown grabs.
Offensive Tackle Mitchell Schwartz
- Schwartz extended his consecutive games-played streak to 116 contests (including the postseason). Since entering the league in 2012, Schwartz hasn't missed a single offensive snap. The streak, which is over 7,000 snaps long, is the longest current streak in the NFL.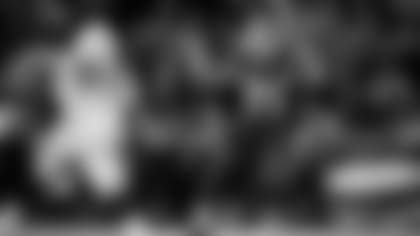 Running Back Damien Williams
- In five starts from Week 15 through the AFC Championship Game, Williams tallied 572 yards of offense and eight total touchdowns.
Linebacker Justin Houston
- Houston recorded 9.0 sacks on the season and now has 78.5 for his career, ranking as the fourth-most in franchise history. He tallied a career-high five forced fumbles in 2018.
- Ford got after the quarterback a career-high 13.0 times last season, tallying the most pressures in the NFL (78) according to Pro Football Focus.
- He recorded seven forced fumbles on the year, matching Houston Texans' defensive end J.J. Watt for the most in the NFL.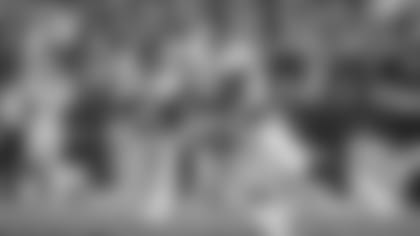 Defensive End Chris Jones
- Jones led Kansas City with a career-high 15.5 sacks on the year, trailing only Los Angeles Rams' defensive tackle Aaron Donald and Watt for the league-lead.
- The third-year defensive lineman wreaked havoc on opposing offenses all year long, establishing an NFL record with a sack in 11-straight games from Week 5 to Week 16.
Linebacker Anthony Hitchens
- Hitchens tallied 135 total tackles in 2018, which are the most in a single season by a member of the Chiefs since 1994.
- Nelson amassed a career-high four interceptions in 2018 while his 15 passes defensed were tied for the fifth-most in the NFL.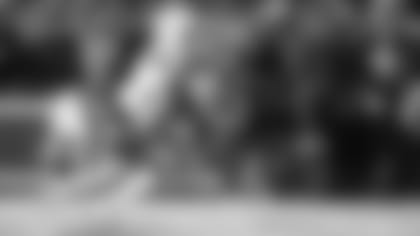 - Colquitt completed his 14th season with the Chiefs in 2018 and is now just two games shy of matching Pro Football Hall of Famer Will Shields for the most games played in franchise history.
- The veteran's 1,076 punts are the most in Chiefs' history and his 441 punts inside the 20-yard line are the third-most in NFL history behind only Jeff Feagles (554) and Shane Lechler (469).
- Butker connected on 24-of-27 field goals and a league-most 65 extra points in 2018, adding up to the fifth-most points in franchise history with 137.
Each players' contributions added up to third-consecutive AFC West title, a fifth trip to the playoffs in the last six years and a spot in the AFC Championship Game, and while the Chiefs fell short of their ultimate goal this season, the campaign provided a glimpse of what promises to be a bright future.