The regular-season came to a close on Sunday afternoon, and while the Kansas City Chiefs still have plenty to play for in the coming weeks as the playoffs get underway, it's that time of year when media outlets start revealing their all-star squads for the 2018 season.
Quarterback Patrick Mahomes, wide receiver Tyreek Hill and offensive guard Mitchell Schwartz all found a spot on the first team, matching the New England Patriots for the most of any franchise.
Mahomes edged out New Orleans Saints' quarterback Drew Brees as the first team's starter under center after an incredible campaign in which the 23-year-old Mahomes became the second player in NFL history to throw for 5,000+ yards and 50+ touchdowns.
Here's a portion of what the folks at PFF had to say about Kansas City's young quarterback:
"…You can't argue with Mahomes' playmaking ability. His 46 big-time throws were five more than any other quarterback in the league."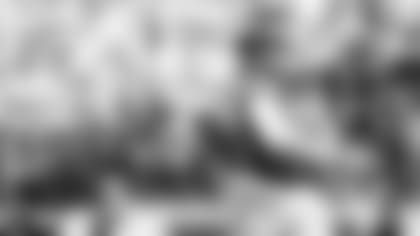 One of Mahomes' top targets all season long was the dynamic Hill, who PFF slotted in as the starter at their "Flex" position. The third-year speedster amassed 1,630 yards from scrimmage this year while setting a franchise record for receiving yards in a single season (1,479).
"We had to find some way to get the league's most dangerous offensive weapon onto the first team, and the flex position fits him perfectly. Hill had over 200 more deep receiving yards (754) than the next closest receiver and five more deep catches. His 3.28 yards per route from the slot was 1.28 yards better than second place."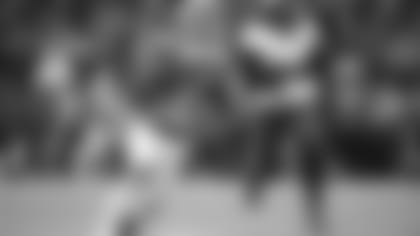 PFF recognized one of those players, the consistently reliable Schwartz, for his efforts this year with a first-team nod. Here's a portion of their explanation:
"[Prior to Week 14,] Schwartz hadn't had a single game all season long allowing more than two pressures and had yielded only one sack."
Tight end Travis Kelce, defensive end Chris Jones and return man Tremon Smith were also recognized for their strong seasons with spots on the second team.
Kelce set a franchise record for catches in a season with 103 and briefly owned the top mark in NFL history for receiving yards by a tight end during a single season before the San Francisco 49ers' George Kittle, who made PFF's first team at the position, broke it later in the day.
Jones, meanwhile, wreaked havoc on opposing offenses all season long with 15.5 sacks, which were the third-most in the league. The third-year defensive end compiled that streak with a sack in 11-straight games, setting an NFL record.
Finally, Smith – a sixth-round pick in last spring's draft – was often impressive on special teams this year with 886 total yards on 33 kickoff returns. His season highlights included a 97-yard return against the Patriots in prime time in Week 6 and a 61-yard return against the Seattle Seahawks in Week 16.
In all, the Chiefs matched the Saints for the most total players listed with six, each of which will take the field next Saturday as Kansas City hosts the Divisional Round of the postseason at Arrowhead Stadium.
Check out PFF's full All-Pro teams here.