A football season is a grind, requiring the contributions of all 53 players on a given roster.
Here's a look at the final snap counts for the Kansas City Chiefs in 2017, courtesy of Football Outsiders.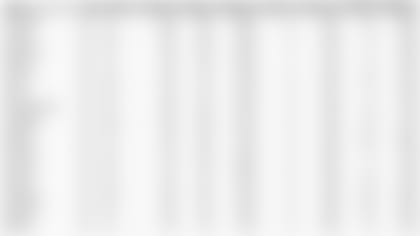 Offensive tackle Mitchell Schwartz played all 1,033 offensive snaps for Kansas City this season, the only Chief to do so. Schwartz hasn't missed a snap in his six-year career, amassing the longest-active streak in the NFL.  

Tight end Travis Kelce led all offensive skill position players with 875 snaps this season (84.7 percent). Kelce made the most of his time on the field, hauling in 83 catches for 1,038 yards and a career-high eight touchdowns.
Wide receiver Tyreek Hill took on a bigger role on offense this season, playing 779 snaps (75.4 percent) as opposed to 418 (40.8 percent) last season. Hill caught 75 passes for 1,183 yards and seven touchdowns on the year.
Offensive tackle Eric Fisher was on the field for 966 offensive snaps (93.5 percent). He was on the field for every offensive play through the Chiefs' first 15 games, earning some much deserved rest in Week 17.
Rookie tailback Kareem Hunt tallied 670 snaps (64.9 percent), rushing for a league-leading 1,327 yards.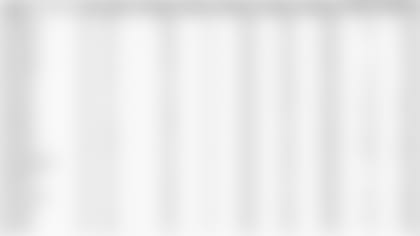 Safety Ron Parker led all Chiefs' defensive players with 1,034 snaps (93.7 percent) this season. Parker notched 67 tackles (58 solo), two interceptions and four passes defensed.
Outside linebacker Justin Houston was on the field for 952 defensive snaps (86.3 percent) in 2017, recording 59 tackles (46 solo), 9.5 sacks and 16 tackles for loss. It marked his highest percentage of participation since the 2014 season.
Cornerback Marcus Peters played 967 defensive snaps (87.7 percent), forcing 11 total turnovers with five interceptions, four fumbles and two fumble recoveries.
Inside linebacker Derrick Johnson played 848 snaps on defense (76.9 percent), tallying 71 tackles (48 solo), five tackles for loss and a forced fumble.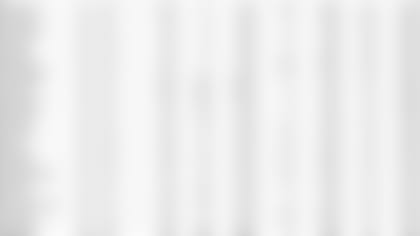 Fullback Anthony Sherman led the team with 344 snaps on special teams (74.3 percent).
Linebacker Kevin Pierre-Louis, who the Chiefs acquired from Seattle prior to the season, logged 249 snaps on special teams (53.8 percent), recording a team-leading six tackles, in addition to 251 snaps on defense (22.8 percent), where he notched 35 tackles (25 solo).
Rookie wide receiver Jehu Chesson played 215 special teams snaps (46.4 percent), logging five tackles.