Sports Illustrated contributing NFL writer Doug Farrar recently ranked wide receivers who do some of their best work in the slot, and he placed Kansas City Chiefs receiver Jeremy Maclin No. 8 on that list.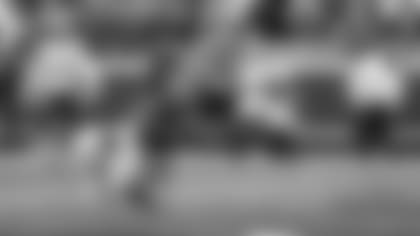 Here's what Farrar had to say:
*
"Maclin, who worked with head coach Andy Reid in Philadelphia from 2009 through '12, rejoined Reid in Kansas City in '15 to provide Alex Smith with a legitimate No. 1 receiver, posting a career-high 87 catches on 128 targets for 1,088 yards. Twenty-seven of those receptions and six of his eight touchdowns came from the slot. Maclin is great inside because he understands the specifics of advanced route concepts and he's tough over the middle."*
While Maclin isn't strictly limited to playing the slot position in Andy Reid's offense, landing on this list is an impressive feat, especially considering the company. Jacksonville's Allen Hurns came in at 10 and New York's Odell Beckham Jr. came in at 9, both below Maclin's No. 8 rank.
Maclin set the franchise record for receptions by a receiver in a single season with 87 last year, which was his first in Kansas City. He finished with 1,088 yards receiving and 8 touchdowns.
To see the list of full rankings, visitSI.com