The North and South QBs were among the many topics of discussion at today's 2014 Reese's Senior Bowl practices.
The morning began with the North team practicing first at 9:30 a.m. CT, followed by the South team's practice at 1:30 p.m. CT.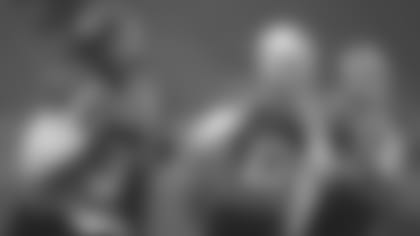 The three signal-callers on the North squad are Virginia Tech QB Logan Thomas, University of Miami QB Stephen Morris and Clemson QB Tajh Boyd, who described the process of playing under an NFL coaching staff, the Atlanta Falcons.
"It's somewhat similar," Boyd said. "We kind of run a tight ship, over at Clemson. Coach (Dabo) Swinney is very energetic, a very charismatic guy, but at the same time, he's very attentive to details and at this level, that's all you're really focusing on, certain dropbacks, certain play-actions and being very critical about that stuff, so, there's not much change in that regard. Now, it's just learning how to adjust to their system and what they want done, but it's all going well."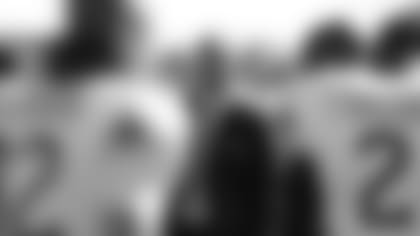 Keeping an eye on all the QBs has been NFL Network analyst Mike Mayock, who described the play by the North QBs.
"The QB-thing has been interesting to me," Mayock said. "You talk about Logan Thomas, who looked so good a day ago, but in the wind today, (he was) totally inaccurate; he had a tough day. I liked Tajh Boyd, again, today. I thought Tajh Boyd, of the three (North) QBs, had the best day, today, in a heavy wind."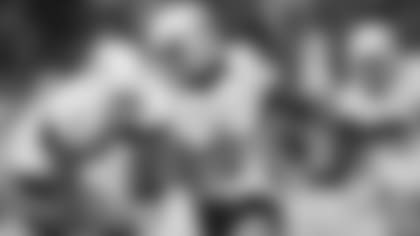 When the South team took the field on Tuesday, QBs David Fales of San Jose State, Derek Carr of Fresno State University and Eastern Illinois QB Jimmy Garoppolo all shared reps. Garoppolo was asked following today's practice if he believes the pressure put on him to succeed is unfair, drawing comparisons to QB Tony Romo, also an Eastern Illinois grad.
"Not so much unfair," Garoppolo said. "I want to live up to that; I want to surpass that, really. Every QB should have that mindset, you want to be the best, you want to go win Super Bowls and you want to be the best in everything you do. It's a long process, but you have to take it one step at a time and if you do that, hopefully you'll be successful."
After the final horn, signifying the end of the practice sessions for the day, Derek Carr stayed after to get extra throws in with Vanderbilt WR Jordan Matthews and Texas WR Mike Davis. It wouldn't surprise me in the least to see big plays from all three, during Saturday's game on NFL Network.
As for Davis, I met with the talented receiver after practice and asked him to evaluate his day.
"I did well," Davis said. "One-on-ones and the other drills, I was able to get great separation and did what the coaches wanted me to do. I'm just trying to get better every day."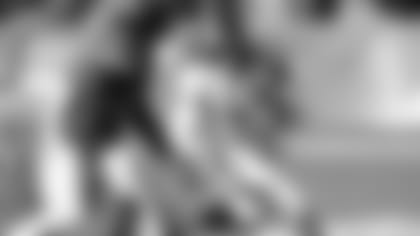 Other standout moments from Tuesday included Georgia Southern RB Jerick McKinnon, who broke out in the clear, during team drills, early on in practice, as well as on the final play of the day.
The 5'9, 215-pound RB was asked if his productive day gave him even more confidence as he tries to please the scouts.
"I would say so," McKinnon said. "I don't have any lack of confidence; I'm just trying to come out here and show the scouts, coaches and general managers what I bring to the table and just compete as hard as I can with all of the great athletes."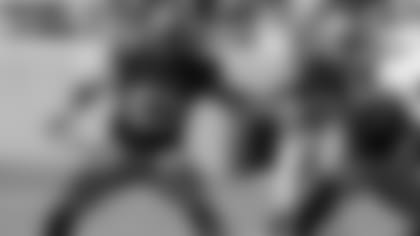 Up-front for the South squad is an offensive line that includes a national champion, Florida State OL Bryan Stork, who described the Seminoles unforgettable year.
"Everything just went right," Stork said. "It didn't happen on accident; we definitely worked for it and there were a lot of hours we put into it and it all paid off. It was a long, hard, but a fun and great season."
As far as his performance this week in Mobile, Stork pinpointed his objectives.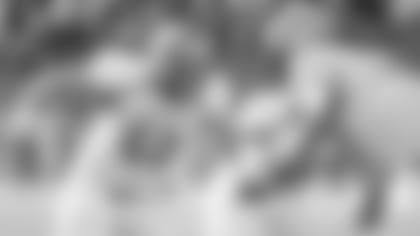 "Get the playbook down, which I think I got for the most part today and then just show these scouts, coaches and GMs that I'm worthy and that I can play with the best of them," Stork said.
One of the many benefits of a game like the Senior Bowl, you get the privilege of watching players, who battled each other during the season, come together for a week to help each other succeed, both as a team and individually.
There's no greater example of that in Mobile this week than seeing members of the BCS title game teams, Auburn and Florida State, playing unified for the South.
Stork needed few words to explain the smooth transition from being opponents one week and teammates the next.
"There's respect there," Stork said. "I don't trash talk to them or anything and they don't do that either; we respect what one another has accomplished and then focus on getting this win."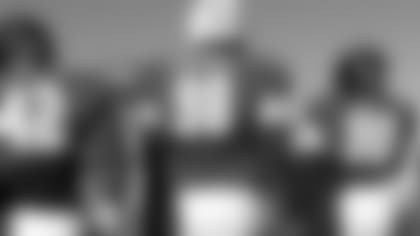 Watching the more than 100 seniors, during both team practices, you see players of all shapes and sizes, but none bigger than Tennessee DT Daniel McCullers, who is listed on the South roster at 6'8, 351.
The imposing defensive lineman gave me a self-assessment, following practice.
"Today went pretty well," McCullers said. "On my pass rush, I did pretty good, working the edges, and on the team run, I did pretty well, so, I'm just going to continue to work. It's an honor to be here at the Senior Bowl, with some of the greatest players in the nation, and compete against them every day and get better. I just want to continue to work my technique, fundamentals, continue to build relationships with my teammates and play my best for the South."
At the end of the day, the North and South teams were just as competitive and vocal as they were on Monday, if not even more.
The full pads came on for both teams, with Saturday's game just days away. Knowing that game film doesn't lie, each of the players is driven to make every rep count, hoping all of the hard work put in, on-and-off the field, equates to an incoming phone call on May 8, 9 or 10th, aka the NFL Draft.