GAMETIME: 12:00 p.m. CST on Sunday, October 26LOCATION: Arrowhead Stadium, Kansas City, Mo.HOW TO WATCH: FOX (WDAF Local)HOW TO LISTEN: 101.1 The Fox | NFL Network Game Rewind (Monday, 7:30 p.m. CST)GAMCENTER/LIVEBLOG:KCChiefs.com
Entering Sunday's game for the prestigious Governor's Cup (currently held by St. Louis), the Kansas City Chiefs (3-3) and St. Louis Rams (2-4) are coming off very similar, special teams-led victories.
In the Rams' 28-26 win against the Super Bowl champion Seattle Seahawks, Stedman Bailey (No. 12) ran back a 90-yard punt for a touchdown and a fake-punt pass by punter Johnny Hekker (No. 6) sealed the win.
Both wins were against respective division rivals and both could potentially be season-saving victories.
Though generally much less talked about, special teams were significant in those wins, and now seeing so recently what Rams head coach Jeff Fisher is capable of in that category, coordinator Dave Toub says that he will have the Chiefs prepared.
"[Fisher] trusts those guys to execute plays and counts on them in crucial times in the game to make a big play," he said of the Rams' special teams unit. "That last week was no different."
As surprising as Hekker's fake-punt pass was, so too has been the rise of preseason third-string quarterback Austin Davis (No. 9). Since taking over for Shaun Hill in the Rams' first game, Davis has done more than could have ever been expected and because of that, has now taken over the starting role.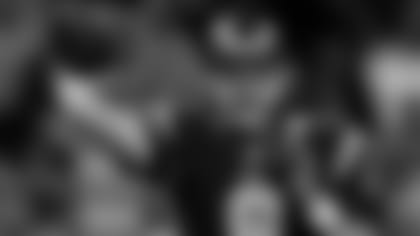 "He's a pretty good quarterback," Chiefs linebacker Josh Mauga admitted this week. "He's very athletic and he gets the ball out pretty quick. Watching him over the last few days, definitely not what you would think for a third-string quarterback."
Through the first seven weeks, Davis is 135 of 205 for 1,520 yards, nine touchdowns and just four interceptions. His favorite target this year has been the 6-foot-5 Jared Cook (No. 89), who leads the team with 26 receptions. Others to watch are tight end Lance Kendricks (No. 88) and breakout wide receiver Brian Quick (No. 83). Kendricks and Quick have three receiving touchdowns apiece, tied for the team best.
Defending against those weapons for the Chiefs will be a secondary that will likely once again include both Jamell Fleming and Philip Gaines. Fleming started at cornerback last week in place of and Gaines filled in for an injured Chris Owens, who has been ruled out once again this week. Veteran safety Eric Berry, who has been out since Week 2 against the Broncos, is listed for the Chiefs as questionable.
Who runs the ball for the Rams remains to be seen. While Zac Stacy (No. 30) had started most of the season, rookie Tre Mason (No. 27) took the bulk of the carries for the Rams against the Seahawks, running 18 times for 85 yards and a touchdown, all while Stacy watched on the sideline.
Though Fisher refused to reveal which running back will start for him against the Chiefs, it's hard to imagine that the Rams would not go with Mason after his performance last week.
For the Chiefs, it's very obvious who will be running the ball—three time Pro Bowler Jamaal Charles. Charles, who ran for 95 yards and a touchdown last week against the Chargers, in the process became the Chiefs' franchise-leading rusher.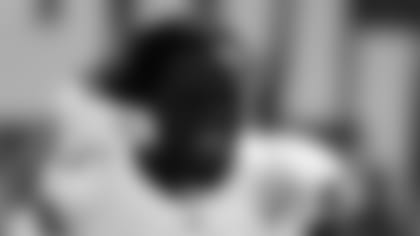 Getting Charles the ball will be crucial. In the two times he eclipsed 90 rushing yards this season, the Chiefs have won (against New England and San Diego).
"That's something that each week as a staff and as a coordinator you go, 'How many times can we get Jamaal the ball, whether we throw it to him or hand it to him it,'" offensive coordinator Doug Pederson said. "It's going to be big this week."
Quarterback Alex Smith is in for a challenge in the pass game as the Rams boast one of the best defensive lines and pass rushes in the league. Led by defensive lineman Robert Quinn (No. 94), the Rams finished with 53 total sacks last season, the third best mark in the league.
Though this season has been a different story, the defensive line is still not one to sleep on. While the Rams only have four sacks on the season, three of those four came against the Seahawks and quarterback Russell Wilson last week. In addition, rookie Aaron Donald (No. 99), who has two of the four team sacks, has shown a raw ability to get to the pass thrower.
Behind the defensive line, the Chiefs will need to deal with James Laurinaitis (No. 55), who is usually good for about two interceptions a season.
Smith could get a break further in the backfield as the Rams' best defensive back in Janoris Jenkins (No. 21) did not practice all week and is listed as questionable. Jenkins has the lone defensive touchdown for the Rams on the season.
Expect Alex Smith to take advantage of Jenkins' absence by utilizing the services of his most targeted threats in tight end Travis Kelce (31) and wide receiver Dwayne Bowe (30). Also keep an eye on rookie punt returner, running back and wide receiver De'Anthony Thomas, who week by week, the offensive coaching staff has seemed to be gaining more and more confidence in.
Coming off victorious in virtual must-win divisional games, the Chiefs and the Rams meet Sunday at Arrowhead Stadium both looking to put two wins together.
Last time, it similarly came down to special teams for both, Cairo Santos the hero for Kansas City and Johnny Hekker the hero for St. Louis.
While who will be the hero of the NFL Films-dubbed "Show-Me State Showdown" remains unknown, what's certain is that this inter-conference matchup weighs heavily for both teams.
For the Rams, they could inch closer back into the conversation, and for the Chiefs, once in a 0-2 hole, they could begin to garner serious deserved attention.
View photos of the St. Louis Rams starting roster.