And the rivalry continues.
The Kansas City Chiefs return to practice, later this morning, with a team-wide focus on a more-than-familiar rival, the Oakland Raiders.
Sunday's game between the Chiefs and Raiders marks the 110th meeting between the clubs, which is the most Kansas City has faced any single opponent.
Below is a quick look back at the Week 6 matchup, from earlier this year, as well as season stats for both clubs, entering Sunday's game at O.co Coliseum, with kickoff slated for 3:05 p.m. CT.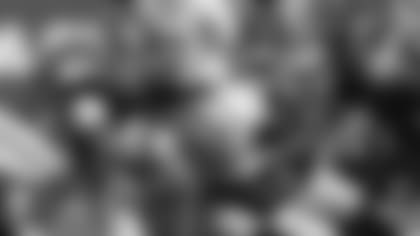 KANSAS CITY CHIEFS (10-3) AT OAKLAND RAIDERS (4-9)
COACHES VS. OPP.    Andy Reid: 2-2    Dennis Allen: 2-1
LAST GAME:   Week 6 - October 13, 2013 - Kansas City 24 Oakland 7
Kansas City RB Jamaal Charles totaled 128 scrimmage yards (78 rush, 50 rec) & 2 TD runs in the win.
Chiefs S Husain Abdullah added a 44-yard INT-TD in the win.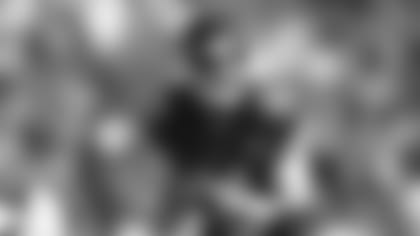 Alex Smith: 275-460 for 2,873 yards with 18 TDs, 6 INTs (85.5 passer rating)
Matt McGloin (R): 80-140 for 1,044 yards with 6 TDs, 3 INTs (86.1 passer rating)
Jamaal Charles: 238 carries for 1,162 yards (4.9 avg.) and 10 TDs
Rashad Jennings: 126 carries for 588 yards (4.7 avg.) and 4 TDs
Jamaal Charles (RB): 57 receptions for 460 yards (8.1 avg.) and 3 TDs
Rod Streater: 50 receptions for 787 yards (15.7 avg.) and 3 TDs
OAK: 356.4 yards per game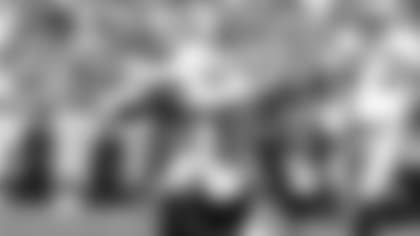 KC: Tamba Hali and Justin Houston: 11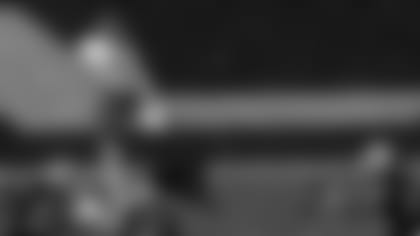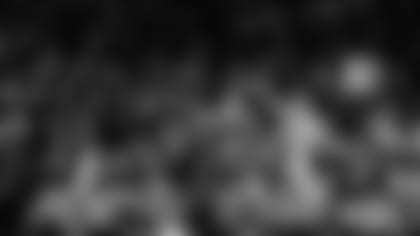 Ryan Succop: 103 (40/40 PAT; 21/25 FG)
Sebastian Janikowski: 84 (30/30 PAT; 18/26 FG)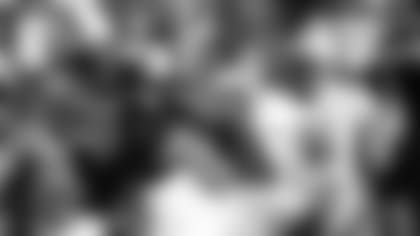 WR Dwayne Bowe has a TD reception in three of the past four games.
KC is 5-1 on road this season.
The Chiefs have won 8 of the past 10 at Oakland.
QB Alex Smith is 3-0 as starter vs. Oak. with 5 TDs vs. 1 INT & 86.9 passer rating. He (367) needs 20 rush yards for most in season by Chiefs QB (Tyler Thigpen, 386).
The Chiefs defense is allowing an AFC-low 17.2 points per game in 2013.
LB Derrick Johnson leads the team with 96 tackles.
LB Tamba Hali (11) has registered at least 10 sacks for the third time in his career. He had 2.5 sacks in his last game vs. Oakland.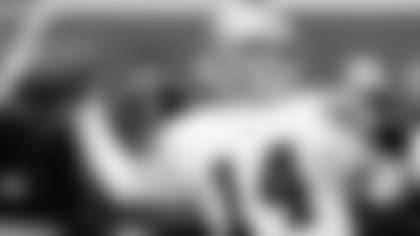 As starter, rookie QB Matt McGloin has 957 passing yards with six TDs vs. three INTs and a 88.7 passer rating.
Oakland ranks first in AFC with 134.4 rush yards per game in 2013.
In his past five games, RB Rashad Jennings is averaging 89.6 rush yards per game (90 att., 448 yards) and has four rushing TDs.
WR Rod Streater had career-high 130 rec. yards last week.
S Charles Woodson has six INTs, two INT-return TDs, three forced fumbles & two fumble recoveries.
LB Nick Roach has a forced fumble in each of the past three games and leads the Raiders with 98 tackles.