The Kansas City Chiefs kicked open the doors of the 2013 season with a 26-point win in Jacksonville, under a sun that pushed temps into the upper 80s and included a humidity that tested the conditioning of every player on the field.
Fortunately for the Chiefs, thanks to their head coach Andy Reid, they were more than ready for the Jaguars, the weather conditions and the game's tempo. One of the Chiefs familiar with Florida heat is Pro Bowl LB Justin Houston, who played for the Georgia Bulldogs and had three QB sacks on Sunday.
"I've been playing here (EverBank Field) since Georgia-Florida games, so it brought back memories, pulling up, coming across the bridge," Houston said.
During the offseason, Houston said he would complete three workouts each day, getting him ready for the challenging Andy Reid-led training camp, which he says is now reaping huge benefits.
"It paid off," Houston said. "The fourth quarter came and that heat was thumping, but it's nothing we haven't been through already. Everybody was making plays and when everybody's making plays, flying around to the ball, it's a lot of fun."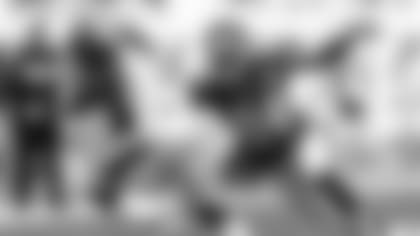 Chiefs CB Brandon Flowers, who finished the game with four tackles, two passes defensed and one interception, also praised the team's offseason work.
"It definitely paid off," Flowers said. "I don't think anybody out there got tired. We had fun, we were flying around all day; this is just the first step; we just have to crank it up."
It wasn't just the Chiefs defense reaping the fruits of countless reps under the hot sun in July. Chiefs rookie Eric Fisher entered his first regular season game on Sunday and later thought back to the grueling days of summer.
"I thought it was huge," Fisher admitted. "Training camp was a grind and now I see why we went through that grind and I think it really helped us out."
Chiefs WR Junior Hemingway, who scored the second TD of the game on Sunday, echoed the thoughts of his teammates.
"Practices have been tough, way worse rep-wise," Hemingway said. "I felt that in the game and everything seems like it slows down for us; that's a good thing."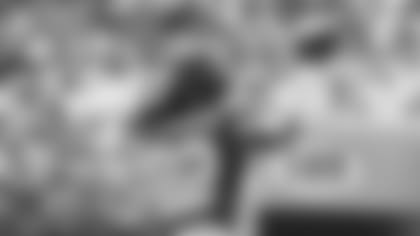 When a game becomes slow, the plays that are called are much easier to run as crisp and efficient as possible; it also doesn't hurt when you're not out of breath when trying to run your routes.
"Our pace," Chiefs WR Dexter McCluster said. "We go so fast in practice that the game feels like it's a little slower and we can play faster. I think we were a little step ahead today. We were on the sideline talking like, 'Man, this is easier than practice,' so, we want to keep it that way and hopefully we get some more wins."
Chiefs fans couldn't agree more, beginning with a hopeful win against the Dallas Cowboys, who visit Arrowhead on Sunday.
See the best photos of Sunday's win by clicking here.