As if the Kansas City Chiefs 2013 season opener against the Jacksonville Jaguars on Sunday wasn't intriguing enough, the countless subplots involved would have Inception director Christopher Nolan drooling. Below are five storylines of the Chiefs-Jags matchup that are sure to be talked about tonight, tomorrow and Monday morning, around the water cooler.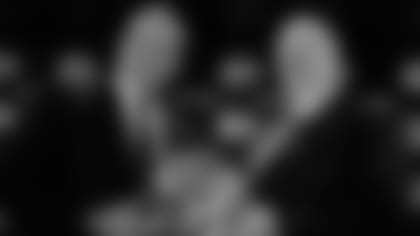 I. The Andy Reid-John Dorsey and Gus Bradley-David Caldwell Eras Begin
Kansas City Chiefs dynamic duo of head coach Andy Reid and general manager John Dorsey lead the team that they collectively helped build, since being hired in January. Their Chiefs will face another newly-hired duo in 2013, Jaguars head coach Gus Bradley and general manager David Caldwell.
"Number one, I'm excited to be here," coach Reid said. "I appreciate the organization, I appreciate the players and their attitude that they've taken and connected themselves. They've worked very hard for this opportunity to go. Those are the things that excite me the most, and I think we all look forward to regular season. That's what it's all about and those are the things that count. It's a competitive business we're in, and we enjoy the competition."
• Kansas City Offensive Line Coach Andy Heck was part of the Jaguars staff from 2004-12 serving as an Offensive Assistant (2004), Assistant Offensive Line Coach (2005) and Offensive Line Coach (2006-12).
• Chiefs Assistant Offensive Line Coach Eugene Chung spent his 1995 season on the Jaguars as an OL.
II. The Alex Smith Era in Kansas City Begins
Alex Smith is more than ready for this opportunity. I've watched him from the day he arrived at One Arrowhead Drive on March 13, 2013 and he's been better than advertised, as a QB, teammate and leader. He's worked hard, exemplified patience and now his time has come, when he walks onto EverBank Field tomorrow at 12:00 PM CDT.
"I feel ready," Smith said. "I do feel ready, but obviously we'll find out Sunday, as a team, we'll find out. Game week is what we've been waiting for, and we're ready to play the game. That's why we play football, for this, this challenge, so I'm excited about it."
Chiefs head coach Andy Reid wants his entire team, including Alex Smith, to go out and showcase what they've been working on in OTAs, minicamp practices, training camp and the preseason.
"I want all of the guys just to play," coach Reid said. "He's the same thing; they don't need to do anything other than execute the offense, do what they do best, let their personalities show, and play the game. I'm speaking for all of them, but that's for Alex, too."
III. The Top Two Picks of the 2013 NFL Draft - Chiefs T Eric Fisher & Jags T Luke Joeckel
It seems just like yesterday when the Chiefs Kingdom awaited the announcement of which player in the 2013 NFL Draft, Eric Fisher or Luke Joeckel, would be selected by the Chiefs as the league's top pick. We confidently selected Fisher, who was followed by the next player selected, Joeckel, by the Jaguars.
"Both of them, and I felt this way at the draft time, both of them are very good players," coach Reid said of Fisher and Joeckel. "They're both going to have long careers and a lot success in this league."
"He's everything I thought he would be," Chiefs GM John Dorsey said. "They're both really good players, but as I said all along, I thought Eric Fisher helped the Kansas City Chiefs more than Luke did and that's just the way we went with it."
Fisher has felt embraced by the Chiefs from day one.
"I feel like I have the support from this entire staff and everybody in this organization," Fisher said. "There's the Luke Joeckel comparison, but I don't try to focus on that at all. I'm my own player. Obviously, other people are going to bring that up, but I just play football how I know how to play football."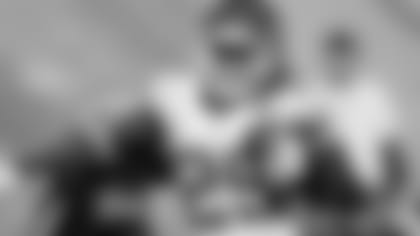 IV. Battle of Pro Bowl RBs  - Chiefs RB Jamaal Charles & Jaguars RB Maurice Jones-Drew
Chiefs running backs coach Eric Bieniemy coached Maurice Jones-Drew at UCLA and now is directing our Pro Bowl running back Jamaal Charles, who has 784 carries for 4,536 yards, averaging 5.79 yards per carry for his career, the highest rushing average by a running back in NFL history with at least 750 attempts. Jamaal's 784 carries rank seventh in team history for most career rushing attempts. He needs 11 more carries to pass RB Abner Haynes (794) for sixth.
Jags RB Maurice  Jones-Drew presents several challenges, according to Chiefs defensive coordinator Bob Sutton.
"A lot of times when it's a big back, you say 'tackle him low,' but (Jones-Drew) is a big back that is short," Sutton said. "You really can't tackle him low, unless you get down below the knees. If you hit him in the thigh-area, you are facing a really difficult task of getting him down. He is a hard guy to describe; you can't always find him, but he's always alive. The thing you can never do with a back like him is you can never relax or assume he's going down, because that's really not how he plays."
V. Waiver-Claim Activity: The Chiefs and Jaguars Each Claimed 7 Players
"I know Gus (Bradley) knew a few of the kids or (Jags DC) Bob (Babich) did, so there's some carry-over there and I think on our end it's the same way," coach Reid said. "There are some guys that came from similar offenses and defensive schemes so it's just a matter of knocking the terminology out and making sure that you've got that sound. Special teams-wise, I think we both collected some guys that are good special teamers, so they just have to work with the special teams coaches to make sure they get all the terminology done there."
Chiefs LB Dezman Moses was one of the seven players claimed by the team and he couldn't be happier.
"A lot of competition obviously, because it's the NFL," Moses said. "There's always competition. That's just the way things fell for me this year. I'm excited to be here on a new team, with a fresh start. I can't wait to play."