Sports fans expect to know more of their head coaches and today, it might be said that no corner of the lives of such public men escapes modern scrutiny.
Their words are dissected hourly by talk radio, on twitter, and in blogs that appear and disappear throughout a 24-hour day. There is much we can learn from their perceptive and pertinent interviews and speaking opportunities: What a coach believes in, how he motivates his players and assistants and how he delivers the news.
At their best, they reveal their character; at their worst, they are little more than cut-and-paste, a series of scan-deep monologues, filled with one-liners and clichés. And yet we listen on, hanging on every word; it would sometimes seem, quoting some of them chapter and verse.
Although in the best – or worst – of times, what a head coach has to say won't replicate Douglas MacArthur's "old soldiers never die" speech, or evoke memories of Winston Churchill's words in the darkest days of the blitz, leadership through speech is so much of what their trade is about, something to admire and, on occasion, regret.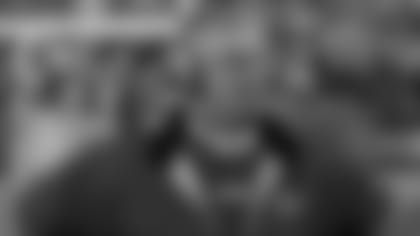 Their coachspeak is more often a mix of pithy phrasing, with varying lifts in emotion, but often there is an essential wisdom behind their words.
While Gunther Cunningham's repeated hollering of "run it and play defense", captured on tape after a Chiefs upset win over Denver, may perfectly state his particular coaching philosophy, it fell short of detail, not to mention the emotion that Herm Edwards' "You play to win the game" outburst did, which still appears on ESPN's SportsCenter and remains a YouTube favorite.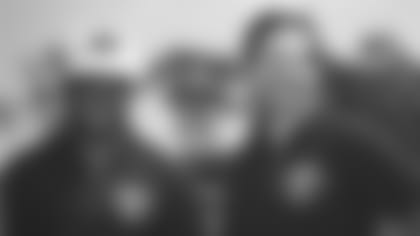 Hank Stram's vocabulary, particularly his plea to Len Dawson to "Keep matriculating the ball down the field" seemingly lives forever, thanks to the cameras and microphones of NFL Films. Indeed, Stram had a vocabulary that was unique, meaningful to his players, but more often amusing to the team's fans.
Marv Levy's vocabulary was equally interesting, but for different reasons than Stram's. What we heard, for want of a better word, sounded "academic." But, perhaps his contribution to public speaking took its most unusual turn, when he put some of his words to music, channeling his inner Johnny Mercer and penning the franchise a simple fight song.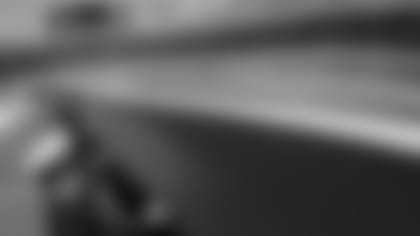 Dick Vermeil's role as a much sought-after motivational speaker gave us plenty of evidence for what he believed and he delivered it in a manner that any business man could get his head around. To hear him speak even today is to recognize that he has few equals among the coaching fraternity in his ability to deliver powerful messages, in front of various audiences, either captive players, or before a room filled with corporate suits. His "players don't care how much you know until they know how much you care" always elicited nodding approval from whomever heard it. It certainly sounds more compelling and transformative than simply screaming "Protect this house," or some such pop-culture nonsense.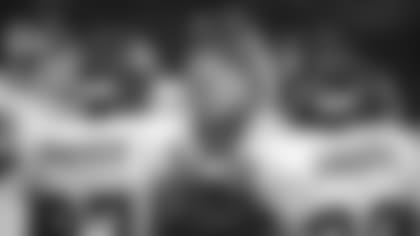 Marty Schottenheimer never shirked from what he believed was a head coach's responsibility to motivate players through speech. He had accumulated a wealth of anecdotes, gleaned from years as a player and as an assistant, and was quick to use them at what he believed were the right moments. His use of "one play at a time" was not just a silly coaching cliché, but harked back to a personal experience that he had during his playing career with the Buffalo Bills. Schottenheimer had missed a tackle of Joe Namath, during a game, and it bothered him over the next play and the next and continued to affect his performance the entire game. It was a lesson well-learned that he sought to share with today's players.
And his one-liner, "the best kind of ability is availability," still resonates with coaches, who know what havoc injuries can play over a season.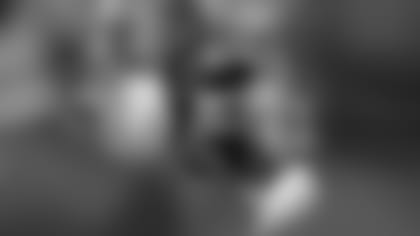 Now, it's Andy Reid's turn at the microphone. With his resume, there are obvious comments that he is cut from the same cloth as a Marty Schottenheimer.
Clearly, he's been in the limelight before, as Schottenheimer was when he arrived in Kansas City, but his thoughts and words are more often "cloaked behind the cautious, succinct, poker-face persona he offers the public and the media," according to Kansas City Star columnist Vahe Gregorian, which makes him a bit more guarded than Schottenheimer.
It's doubtful that anything he says publicly will be corrupted by punditry, but if Reid is as yet short on revelations to us, his players are not when it comes to what they think of him.
"When he talks, guys listen," said Chiefs kicker Ryan Succop of Reid, speaking to the Star. "He's straightforward. He doesn't sugarcoat anything," offered Chiefs tackle Branden Albert.
Straightforward, that's what Reid is, I suppose both in his manner and his approach to his responsibilities as a head coach. But publicity seeker, he is not.
We live in an age composed of a populace that often seems incapable of making judgments, based on anything higher than "buzz". But, let's face it, Andy Reid is unlikely to conjure up any "buzz" by what he says to us; he's going to save that for his players and those words will hardly come cheap.