In celebration of Hometown Huddle, the Chiefs and TeamSmile provided vital complementary dental service to 300 local youth at Arrowhead Stadium. As part of the annual "Kansas City Oral Health Care Day," TeamSmile and the Chiefs players, cheerleaders and staff joined the United Way of Greater Kansas City to provide dental health screenings and procedures.
Local dentist offices closed up shop for the day to volunteer their time to children in need of dental care. Arrowhead Stadium's Tower Club was transformed with $500,000 worth of dental equipment and materials.
"These children received free dental services including, preventative care and education, x-rays, tooth colored fillings, root canals, and crowns by our local dentists, hygienists, dental school students, and the entire dental community," Dr. William Busch, co-founder of TeamSmile, explained.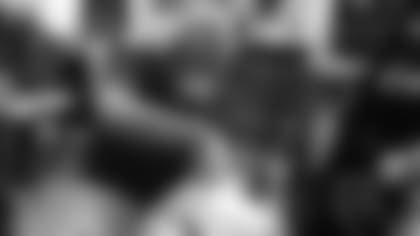 The value of these services reached just over $150,000. In addition, this year, with the help of the United Way, the children also received hearing screenings by Ear Q, as well as foot and ankle exams by Dr. Rizzi.
"It's been a big event because we wrapped a few programs into one," P Dustin Colquitt explained. "We have Shadow Buddies here, United Way is here, tons of dentists, doctors, a dietician and a Play 60 station is set up to teach kids about eating right and staying active."
There was also face painting, an arts and crafts area and DJ Kirby from 99.7 The Point was at Arrowhead providing music for the dance floor.
"It's always good to see the kids in the community having fun," WR Dexter McCluster said. "When you think about the dentist as a kid you don't think of it as a fun place to go but we're here to distract them and make it a fun time. There's a lot going on and they all seem to be having a good time."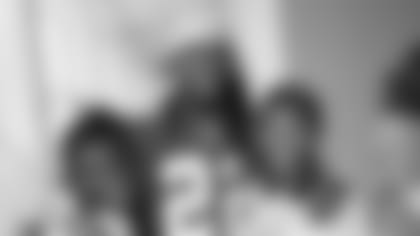 In addition to this experience, in six months, the students have the opportunity to visit the dentist once again for a complementary follow up visit.
"All these kids who are not able to get the proper dental care are here receiving the treatment that they need at Arrowhead, as well as in six months when they go back for a follow up visit with these dentists," LS Thomas Gafford commented. "When you're a kid you don't want to go to the dentist, you're a little nervous, but when you come here it's a fun and we're all here to try and make it easier for these kids to visit the dentist."
TeamSmile started in Kansas City with Dr. Busch, Dustin Colquitt and the Chiefs organization and is spreading to other cities as well.
"I knew there was a need in our community for children that needed dental care so I reached out in 2007 to Dustin Colquitt because I learned that his mother was a dental assistant," Dr. Busch noted. "Together, we created our first 'Health Day' event that went so well that we have repeated and it has expanded nationally to other NFL, NHL, NBA, PGA and MLB teams, and other sports teams."
TeamSmile will also serve the Atlanta, Minnesota and the Carolina community this season.
To learn more about TeamSmile or how to get involved click here.