The road hasn't been easy for Kansas City Chiefs cornerback Terrance Mitchell.
Despite his status as a standout defensive back at the University of Oregon, Mitchell slipped to the 254th overall pick in the 2014 NFL Draft. He's been released six times by four teams since then, and he had never started a game as of last week.
That was until last Thursday night against the Oakland Raiders.
Mitchell started for the first time in his career and played 72 of 75 defensive snaps, allowing just three catches for 14 yards. According to Pro Football Focus, he was the highest-graded defensive player on either team for the game.
He saved his biggest play for his last, breaking up a pass on fourth down and essentially sealing the win for Kansas City.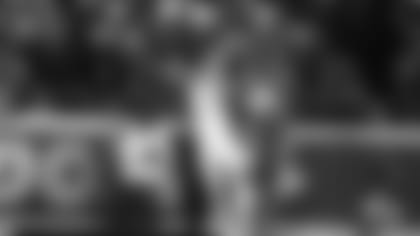 "It kind of felt like I was out there by myself," Mitchell said. "I'm the new guy out there and I knew [Raiders quarterback] Derek Carr was going to challenge me. I'm just happy to be out there and using my past experience to help me be ready when my [number] is called."
It was never a question of talent with Mitchell, who tallied 144 total tackles, seven interceptions, four forced fumbles and 32 passes defensed in his three-year career at Oregon, but rather of finding the right opportunity. Mitchell played for the Dallas Cowboys, Chicago Bears and Houston Texans before coming to Kansas City.
"The biggest thing for me was going to all these different teams," Mitchell said. "With Dallas, I went against [Cowboys wide receiver] Dez Bryant every day in practice and held my own. I went to Chicago and went against [Bears wide receivers] Brandon Marshall and Alshon Jeffery and held my own. Then I was with the Texans and went against [wide receiver] DeAndre Hopkins and held my own. That just gave me confidence that I could play in this league if I was given the opportunity. It was never really my ability; it was more of a mental thing and finding the right situation."
Mitchell also drew motivation from a close friend: Chiefs wide receiver De'Anthony Thomas. The two spent three years together at Oregon.
"He kept me motivated. Every time we talked it was always motivational," Mitchell said. "He's aware of the things that I've been through and he's always told me to keep working and to keep grinding."
Now teammates, Thomas wasn't surprised by Mitchell's success last Thursday.
"That's nothing," Thomas said. "I feel like he's just getting started. You'll see him grow as the season goes on and I feel like he's going to do a great job."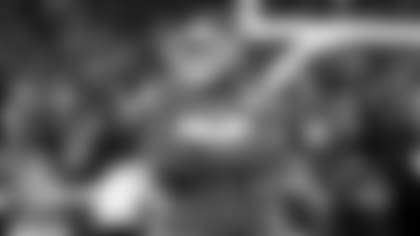 Mitchell credits the Chiefs coaching staff in helping him realize his full potential.
"The [Chiefs] two great defensive back coaches, Emmitt Thomas and Al Harris, those guys let me be myself and believe in me," Mitchell said. "When you have a coach that believes in you, you can just go play, have fun and love the game again."
His persistence finally paid off last Thursday night, as he made a name for himself on national television, but Mitchell insists he has his sights on something greater.
"It felt good, but I feel like it's just the beginning," Mitchell said. "I can do more. I just need to keep working hard, stay humble and keep grinding. There's more I can do."