If the season's first two weeks are any indication, the AFC West is on its way to being the best division in football.
In addition to the undefeated Kansas City Chiefs, the Denver Broncos (2-0) and Oakland Raiders (2-0) also remain unbeaten this season. Even the Los Angeles Chargers, who sit at 0-2, have lost both of their games by a combined five points.
If Kansas City, Denver and Oakland all win this weekend, it'll mark the first time in NFL history that three teams in the same division begin 3-0 after three weeks.
As the Chiefs prepare to travel to Los Angeles this weekend to take on the Chargers in their first divisional matchup of the season, the strength of the AFC West isn't lost on Chiefs' quarterback Alex Smith.
"I just think this division, the parity from top to bottom, is so crazy," Smith said. "Everyone is playing at such a high level. I don't know if I have ever seen anything like this with what is going on in this division right now."
Since the league went to 32 teams and eight divisions in 2002, only two divisions have posted a larger average margin of victory through two weeks (the NFC East in 2005 and 2008). No division has scored more touchdowns (30) or provided better QB play; the division's combined 118.2 passer rating is 11 points better than any division has posted through the opening two weeks since the 32-team era began.
Smith, who ranks second in the NFL and leads the division with a 134.1 passer rating, is a big part of that collective success. Raiders' quarterback Derek Carr ranks third (126.5), Broncos' quarterback Trevor Siemian ranks sixth (106.9) and Chargers' quarterback Philip Rivers ranks seventh (106.4).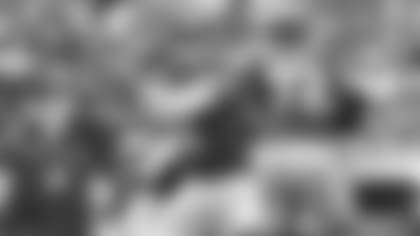 It hasn't just been the quarterbacks, either.
Chiefs' rookie running back Kareem Hunt leads the NFL in rushing (229) while the Broncos' C.J. Anderson (199) ranks second. Overall, the division leads all others in rushing yards per carry and total offensive yards.
On defense, five AFC West edge defenders rank in Pro Football Focus's top nine, contributing to the division's league-leading 50 QB hits, while four of the site's top seven corners patrol the secondary.
That includes Chiefs' linebacker Justin Houston, whose 3.0 sacks are tied for second in the NFL.
A highly competitive AFC West is nothing new, as the division has been represented in the postseason by multiple teams in three of the past four years.
"The division is so tough and so competitive," Smith said. "All these games have such a unique rivalry to them. They all come down to the wire and all come down to a couple plays that make the difference."
Kansas City will get its first look at the division on Sunday afternoon when the Chiefs take on the Chargers.