In our final look back at the Top Plays from the 2013 season, the Kansas City Chiefs special teams unit was nothing short of extraordinary. The Chiefs led the league in kickoff return average (30.1 yards per return), ranked fourth-best in the AFC in punting (40.2 avg) and third-best in punt return average (11.8 yards per return).
The Chiefs specialists produced five scores in 2013, as well as momentum-changing plays, which we highlight below.
Week 3 vs Eagles - Cyrus Gray Helps Chiefs Grab Early Momentum
The players will be the first to tell you that they wanted the Week 3 win against Philadelphia for their new head coach, Andy Reid. Chiefs RB Cyrus Gray helped, recovering a fumble on a muffed punt return by Philadelphia WR Damaris Johnson at the Eagles eight-yard line. It was Gray's first special teams fumble recovery and led to a 33-yard field goal by Chiefs K Ryan Succop. Chiefs S Quintin Demps also placed a huge imprint on the game, recording two kickoff returns for 93 yards (46.5avg.) with a long of 57 yards to open the game. The Chiefs earned the win for coach Reid, leaving town with a 26-16 win.
Week 4 vs Giants - Dex Busts a Move or Three, Against the G-Men
I could watch Dexter McCluster's 89-yard punt return TD against the New York Giants over and over, in fact, I have. Dex juked, jived and '360'd' his way to the end zone and then had some fun, honoring the salsa dance celebration of Giants WR Victor Cruz. McCluster owns two of the four longest punt returns in team history. He has the top spot in franchise history with a 94-yard punt return for a touchdown vs. San Diego on Sept. 13, 2010 in his first-career NFL contest. He owns three-career punt return touchdowns.
Week 5 vs Tennessee - Chiefs Special Teams Strike Again
For the second week in a row, the Chiefs special teams unit recorded a touchdown as CB Marcus Cooper recovered a punt that had been touched by a Tennessee player in the end zone. Within the team's first five games, the Chiefs already had two special teams touchdowns, marking the first time Kansas City has had multiple special teams touchdowns in one season, since the team recorded three special teams touchdowns in 2009. The Chiefs moved to 5-0, after the 26-17 win.
Week 8 vs Browns - Zombo and Succop Help Earn the Win at Arrowhead
Leading 20-17 in Week 8, LB Frank Zombo recovered a fumble by Browns WR Davone Bess fumble on a punt return. It marked Zombo's first-career special teams fumble recovery. Later in the game, Ryan Succop converted three of four field goals and two PATs for 11 points in the contest, moving him into fourth place in franchise history for most-career points. He passed TE Tony Gonzalez (462) to take over fourth place. Kansas City later closed out the game, giving its fans a 23-17 win.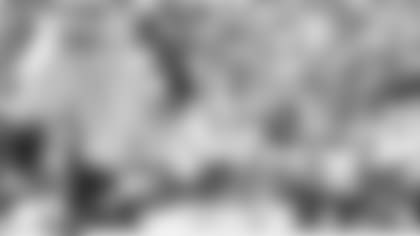 The Master of His Craft - Colquitt Continues to Raise the Punting Standard
Chiefs P Dustin Colquitt finished tied for first in the NFL for most punts inside the 20-yard line with 35 for the season. He is the Chiefs all-time leader in punts inside the 20 with 285, which is more than twice as many as the next closest player in team history.
NFL LEADERS: MOST PUNTS INSIDE THE 20 - 2013
Rank Player Team Inside 20
1t. Dustin Colquitt KC 35
Dave Zastudil ARI 35
3. Shane Lechler HOU 34
4t. Brandon Fields MIA 33
Donnie Jones PHI 33
Week 13 vs Denver - Knile Davis' 108-Yard Special
Chiefs rookie RB Knile Davis broke off a 108-yard kickoff return for a touchdown in the Week 13 contest against the Denver Broncos, marking the longest kickoff return in franchise history and is the longest return for a touchdown of any type (kickoff, punt, interception or fumble) in club annals.
Week 14 vs Redskins - McCluster's Moves Beat Washington and the Snow
Dex's special teams skills were again exemplified in scoring fashion in Week 14. McCluster recorded seven punt returns for 177 yards (25.3 avg.) in the snowy Week 14 matchup in Washington, setting a new franchise record for most punt return yards in a single game. His 74-yard touchdown return in the contest marked his second punt return touchdown of 2013, tying a franchise record for most punt return touchdowns in a single season.
Week 14 vs Washington - Demps Adds to the Chiefs Special Day in Washington
Quintin Demps recorded a 95-yard kickoff return touchdown in the team's 45-10 win against Washington. The kickoff-return score came one week after Knile's franchise-long 108-yard kickoff return touchdown, marking the first time in Chiefs history that the team has recorded kickoff return touchdowns in back-to-back games.
Week 15 vs Raiders - Abdullah on the Spot
Chiefs S Husain Abdullah recovered a fumble by Raiders CB Taiwan Jones, during the teams' Week 15 matchup. It marked Husain's his first-career fumble recovery, which helped the team continue its largest single-season turnaround in franchise history (nine games), defeating the Raiders 56-31. With the win, Kansas City secured its spot in the playoffs.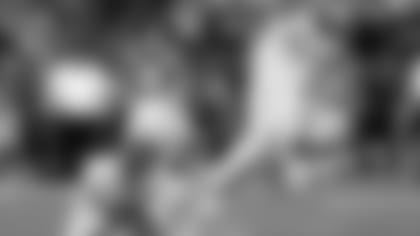 Just Kickin' It - Chiefs K Ryan Succop Tops Personal Best
Chiefs kicker Ryan Succop has been a critical piece to the Chiefs puzzle since being drafted in 2009. The very last pick in the draft, Succop has been anything but irrelevant in his time with the Chiefs. He set a career-high for most points in a single season with 118 points in 2013, passing his previous mark of 104, which he set during his rookie campaign in 2009.
The Chiefs special teams wowed fans in 2013, giving fans even greater expectations for the 2014 season that is less than seven months away.
ICYMI: Top Plays in 2013 by the: