Lamar Hunt knew early on upon his team's move to Kansas City that as beloved as old Municipal Stadium was to the city's people, a new stadium was needed as a showcase for professional football and he set about, along with a number of Kansas City leaders and grass-roots campaigners, to gain public support through a tax that would lead to the construction of what would become Arrowhead Stadium.
Implicit in Hunt's hopes to have a new stadium was that it should have a movable covering, what became known as the "Rolling Roof," a unique concept that broke from the idea of a dome and different than the Houston Oilers' Astrodome, which had opened in 1965.
A feasibility study was completed and in quick time, a $102 million dollar Jackson County bond issue was in place.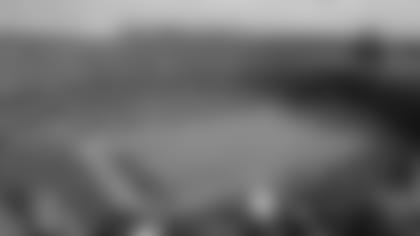 Interestingly, original plans had called for an enclosed stadium, seating 60,000 with a downtown location. One plan called for it to be built not far from where the Kaufman Center stands today.
In place of an enclosed stadium, a rolling roof would move over and back atop the football and baseball stadiums, breaking from the trend in design that was prevalent in other cities that featured football and baseball sharing one stadium.
To reach voters, the Jackson County Modernization Committee traveled around the county in a large truck, housing a three-dimensional model of the proposed stadium complex. This rolling roof model became a crucial element to drive the coming vote.
Visitors could walk through the van, which could accommodate as many as 50 people, and read accompanying literature on the complex. The van stopped at shopping centers, strip malls and any place that had a large parking lot.
Chiefs players often went along for the ride to answer visitor questions as the public made its way through the 18-wheel trailer, looking at the model, and visitors were able to slide the model's rolling roof back and forth along its tracks and over the stadium to see how it would work.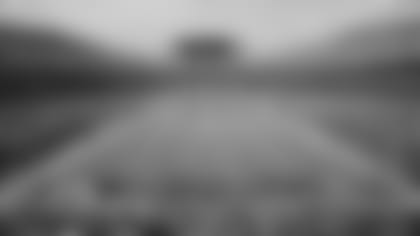 The voters of Jackson County eventually approved a general obligation bond issue for construction of the complex and the vote eventually carried by a comfortable majority of more than 67 percent.
Sadly, construction cost overruns and project delays, caused by a lengthy strike, eventually put the rolling roof concept on hold.
In 1984, the Jackson County Sports Authority again investigated the feasibility of a roof made this time of fabric, but that, too, was dismissed as being unneeded and impractical, but not for Hunt, who held out hopes that it could be added one day. It never was.
Arrowhead Stadium opened in time for the 1972 NFL season.