Through nine games so far this season, the Kansas City Chiefs (7-2) are getting a ridiculous amount of production from their 2015 draft class.
The class had nine total players, eight of whom are contributing for a team that's tied for the best record in the AFC right now.
"I think it's big," Chiefs coach Andy Reid explained of the success and production from last year's draft class. "In this day and age, you have to have an influx of young players. That's just the way the salary cap works.
"You've got to draft well and those guys have to play. We've done that. (General manager) [John] Dorsey has done that. We've had production from those guys – good production. It's a tribute to him."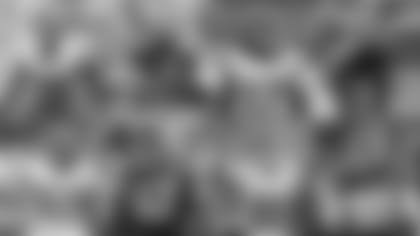 While the reigning NFL Defensive Rookie of the Year and first-round pick, Marcus Peters, will get most of the headlines, and for good reason, the fact is the depth and contributions from this entire class shouldn't be overlooked.
Outside of Peters, the class has starting players in center Mitch Morse, receiver Chris Conley, inside linebacker Ramik Wilson and cornerback Steve Nelson, not to mention key special teams players in linebacker D.J. Alexander and tight end James O'Shaughnessy.
Just last week against the Carolina Panthers, defensive lineman and former sixth-round pick Rakeem Nunez-Roches, had the first start of his career, as he stepped in for the injured Jaye Howard and played well.
From the top to the bottom of this class, the Chiefs are getting plenty of value.
The Chiefs have more snaps played by their 2015 class than any other team in the NFL, and the numbers aren't particularly close either.
Most Snaps Played from 2015 Draft Class
With 3,038 snaps played, which include special teams, the Chiefs have greater than 300 more snaps from last year's draft class than the next-best team in the league, the Tampa Bay Buccaneers (2,679).
The reason this is important is that it shows a cohesiveness between the personnel staff of the Chiefs bringing in quality players who can contribute right away, the positional coaches getting these guys in tune with their techniques and schemes, and then Reid using them in a way that's allowed this team to reel off five straight victories and sit as one of the best teams in the league right now.
Here's a breakdown of each of the players in the Chiefs' 2015 class and their total snaps this year:
Snaps played by 2015 Draft Class in 2016
Total Snaps (includes STs)
Da'Ron Brown* not on team
When it comes to production and value, just look at snap counts, which may be a better indicator of how a player is doing, particularly on a good team, than traditional box score stats.
A player may be doing his job and contributing on special teams or a side of the ball, but isn't necessarily getting credit on a stat sheet. Coaches keep putting him out there—racking up snap totals—because he's doing the right things to help the team.
It's also worth noting that Nelson, who had just 178 total snaps last year, is averaging more than 77 per game this season.
There are only two players who were drafted last year who have played more snaps this season than Nelson—the Denver Broncos' Max Garcia (728) and the Arizona Cardinals' D.J. Humphries (714).
Here's a highlight of every member of the 2015 Draft Class in a game this year:
Here's a player-by-player look at the contributions of the members of this class:
Round 1 – No. 18 overall - Marcus Peters (Cornerback)
What really needs to be said here?
Peters, the NFL's reigning Defensive Rookie of the Year, is tied for the NFL lead with five interceptions and is also leading the league with three fumble recoveries.
He's a ball magnet who made one of the best plays you'll ever see last week against the Panthers, which helped the Chiefs pull off the improbable comeback after trailing 17-3 to begin the fourth quarter.
Peters is a bona fide superstar who has been talked about as an early candidate for the NFL's Defensive Player of the Year.
Round 2 – No. 49 overall - Mitch Morse (Center)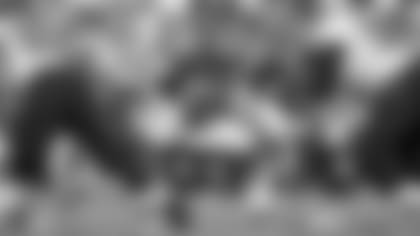 Quarterback Alex Smith has gone on record in saying he never felt like Morse was a rookie because of how he carried himself, and he's just that much better here in his second year.
"I think that just speaks volumes to what Mr. Dorsey has done and the kind of position they put us in to be successful," Morse said of his draft class. "They were able to put us in a position to compete for a job and we've got a great group of guys in that class who really like to work."
Last week against the Panthers, Morse led an offensive line to averaging 4.6 yards per rush against a Panthers defensive front that led the NFL by allowing just 3.3 yards per carry to opposing offenses heading into the game.
"It starts with the center, you start right there," Reid said of the offensive line's performance last week. "[Morse] is the primary signal caller for that front, the transmitter between the right and left side and he's done a nice job with that. He's got a heavy load on him, mentally and physically.
"He's got a load that he has to digest every week and he does a nice job with that."
Round 3 – No. 76 overall – Chris Conley (Receiver)
Conley has started seven of the team's nine games and leads all receivers with 463 offensive snaps this year, trailing only tight end Travis Kelce (519) and Alex Smith (482) among skill players in that category.
Last year, as a rookie, Conley finished the season with 17 receptions for 199 yards and a touchdown in 16 games with five starts. Through nine games this season, Conley has 27 receptions for 326 yards, averaging more than 12 yards per reception.
"Chris has made tremendous strides from last year to this year," Maclin, who spent the offseason training with Conley, explained. "We kind of picked the little things each and every day and kind of focus on those, and I think the game is starting to slow down to him.
"Everybody in this league can run, can jump, can catch, can block, and everybody is big, fast strong, and physical. It's the little things. It's what makes you different and what type of details you pay attention to that sets you apart from everybody else."
There were six receivers taken in the first round of the 2015 NFL Draft, highlighted by the Oakland Raiders' selection of Amari Cooper (88 receptions, 843 yards, 2 TDs) at No. 4 overall.
Through the first 10 weeks of this season, the other five first-round picks that year (Kevin White, DeVante Parker, Nelson Agholor, Breshad Perriman and Phillip Dorsett) are averaging 23 receptions for 290 yards with one touchdown.
Conley, who was selected in the third round and No. 76 overall, is outperforming those numbers because of his ability to not only pick up the offense and make plays, but also by being healthy and available.
Round 3 – No. 98 overall – Steve Nelson (Cornerback)
There might not be a player in this class who has made a bigger jump from one year to the next than Nelson, who has played 98 percent of the defensive snaps for the Chiefs this year.
"I think a complete understanding of the system," defensive coordinator Bob Sutton explained of Nelson's most important development this year. "He has confidence in himself. He's always been a very aggressive, competitive individual, and I think that's paid off for him as he's attacked everything aggressively."
Sutton has also been impressed with Nelson's versatility.
"He's playing both inside in sub and outside in base," he added. "That takes a lot of work and effort, as well, to stay on top of the ball and all the things you see in the job descriptions of those spots. So we've really been happy with what he's done."
Nelson's signature moment so far this season was probably the pass breakup at the end of the Jaguars game on fourth down to seal that victory. He was in man coverage on a shallow crosser and was able to get a hand on the ball and make a big-time defensive play in a clutch situation.
Round 4 – No. 118 overall – Ramik Wilson (Linebacker)
After playing in 11 games with two starts as a rookie last year, Wilson began the season on the practice squad and was called up to the active roster after the injury to Justin March-Lillard early in the season.
Wilson has started at the "Mike" position next to veteran Derrick Johnson over the past four games—racking up 15 tackles with a tackle for loss, a forced fumble, fumble recovery and an interception.
"I'm proud of him for the job he's done," Reid said of Wilson's performance. "He's stepped in and given us some real good downs. He's had some big plays for us. Right now, he's playing good football. Does he have some things he needs to work at and get better on? Yeah, but he's doing a good job."
Wilson's signature moment this season also came against the Jaguars, against whom he intercepted a pass early in the second quarter off quarterback Blake Bortles.
After he picked it off, Wilson attempted to do what we saw from Eric Berry against the Panthers last week, but despite a valiant effort, Wilson's return netted just 6 yards, although he probably ran about 50 yards in his attempt to score.
"The ball started getting away from his body a little bit," Reid explained of Wilson's return. "He's got to keep that thing high and tight. You saw the receiver went after the ball there. He just needed to keep the ball high and tight, but he was moving around pretty good.
"He'll probably want to play on the offensive side of the ball now [laughing]."
Round 5 – No. 172 overall – D.J. Alexander (Linebacker)
One of the top members of special teams coordinator Dave Toub's units, Alexander has made a habit of making plays in the third phase of the game.
"That forced fumble he had, he came down like a missile," Toub explained of Alexander's play against the Jaguars. "He's a guy you really have to worry about if you're playing against us. He continues to play hard and he's really developed over the year and he's playing at a whole new level.
"We're real happy with his development. All those young guys are doing great."
Toub explained what makes Alexander such an integral part of his unit.
"It's his effort," Toub added. "He's athletically talented, fast and strong. He's got a lot of will and a lot of courage. It takes a lot of courage to run down there full speed when someone is trying to take your head off. You've got to make them miss, and if you can't make them miss, you've got to blow them up, and he does that. He's impressive."
Alexander leads the Chiefs special teams with seven tackles this year, and he said there is something special about his draft class.
"I think we're hungry," Alexander explained. "That class, we all came in hungry and want to give the best for this team. I think we're all striving to be the best we can at everything we do."
Round 5 – No. 173 overall – James O'Shaughnessy (tight end)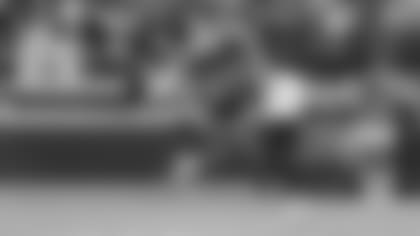 O'Shaughnessy is one of only seven players who have played at least 150 snaps for the Chiefs special teams units this year, and his recovery on Alexander's forced fumble against the Jaguars was his biggest moment of the season thus far.
That recovery set up Nick Foles' touchdown pass to Albert Wilson to give the Chiefs an early 7-0 lead late in the first quarter after starting the game pretty slowly.
O'Shaughnessy has worked his way into the mix offensively as well, particularly in three tight end sets—playing 55 snaps for the offense so far this season.
Round 6 – No. 217 overall – Rakeem Nunez-Roches (defensive lineman)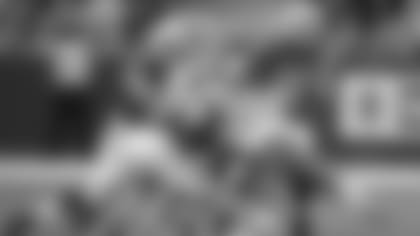 Last week against the Panthers, Nunez-Roches, who is affectionately known as "Nacho" around his coaches and teammates, picked up the first start of his career.
He finished with four tackles on 32 defensive snaps played, and he impressed Reid in the process.
"He's a big-time energy giver," Reid explained of Nunez-Roches. "He always comes to work with a smile on his face. It doesn't matter if it's on scout team or on defense working with the ones there, he goes 100 miles per hour. The guys, because he does that, can take that 'rompin' and they know how he plays.
"He's going to give you a good honest down."
Nunez-Roches played in seven games as a rookie, finishing with four tackles.
"It felt great," Nunez-Roches explained of getting on the field more recently. "I want more, but I love it though. I'm still trying to find my swagger on that field but it's slowly but surely coming."
Round 7 – No. 233 overall – Da'Ron Brown (receiver)
Brown, who spent some time on the practice squad last year, is no longer with the team.