The structure is a tangible time machine, with its pristine walls and purposeful engineering.
Words such as "trustworthy" and "loyal," along with the other 10 points of the Boy Scout Law, adorn the columns guarding the doorway into this celebration of Jeffersonian culture.
This isn't Washington D.C. or somewhere in the Virginia countryside – it's tucked away just across State Line Road – and it's where Patrick Cocherl intends to continue giving back to the community in what he considers his most important work.
It's about a promise he made long ago, and one he intends to keep.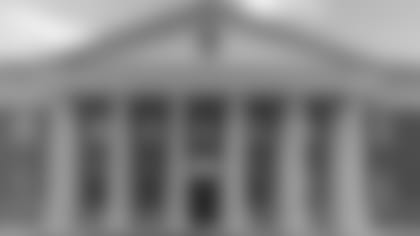 This story isn't about Cocherl's company, Heartland Customer Solutions, which he's built over 33 years into the only entity in the world that can repair integrated circuitry and equipment for Panasonic International.
The business is the definition of an individual chasing down the American Dream and finding success – but Cocherl doesn't measure worth in dollars.
Instead, he evaluates his prosperity in life based on the impact he can deliver to others – a mission that Cocherl and his wife, Kathy, are championing through the Cocherl Family Foundation.
And as of this summer, the couple chose to further that objective by sponsoring the Arrowhead Concert Series – a string of three events that includes performances by world-renowned recording artists Kenny Chesney, Taylor Swift and Ed Sheeran right here in Kansas City.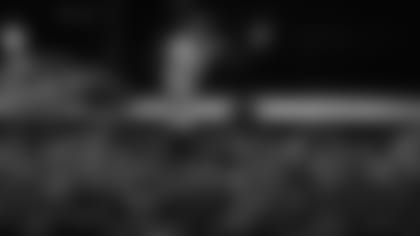 Chesney and Swift have already brought joy to tens of thousands, and Sheeran is set to do the same this coming weekend.
It's all something that Cocherl helped make possible, but for this visionary businessman, it was just about giving back to the community that he loves so much.
"The way I looked at it, I could take my investment and double it for charity," Cocherl said. "I also have great respect for the Hunt family. A great gift was given to our city when Lamar [Hunt] brought the Dallas Texans here in the 60s, and they've done a tremendous amount for our community. Part of this was me giving back to them, while also trying to parlay the money from the concert series into more money for outreach programs."
Those outreach programs include college scholarships for between 20-30 high schoolers every year, a separate initiative that provides financial aid to the children of fallen Navy SEALs, and a facility in Kansas City that serves as a safe haven for victims of domestic violence.
It's critical work of the life-changing variety, but Cocherl doesn't do it for the notoriety. He simply hopes to be an inspiration for others with the means to help those in need.
"There's a lot of guys like me out there, and if others see me doing this, they might want to do it, too," Cocherl noted. "If I can do that, it means that everything that I still believe in is still there. There are tons of good, young people that get it. It's extremely gratifying when they look at you and say, 'Can you show me how to do this or can I be a part of it?' It just gives you your faith back in humankind."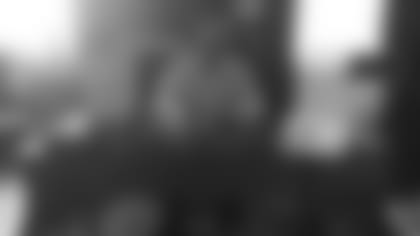 Those values have their roots in Cocherl's childhood, and particularly, in his experience with Boy Scouts.
"There's nothing more impactful than accomplishing something on your own by the age of 15," Cocherl explained. "It takes a tremendous amount of five to six years of your life, and to know that you can accomplish something like that almost sets you free to know that you can do anything. It was just a very impressionable time in my life and it worked on me."
Cocherl now honors the virtues that he learned as a Scout with the columns outside his building, but he was doing so simply by the way he led his life long beforehand – bringing us back to the promise he made years ago.
"When my wife and I were young, we really couldn't even afford to give to our church. I told the church, I can't really give you my treasure, but I can give you my time and my talent, and when I get to a point where I can give my treasure, I will do that as well," Cocherl said. "We had five children and I was peddling fast, building a career, but I coached baseball teams and taught Sunday School. As the world turns and the business took off, I was able to put my money where my mouth was."
Indeed, Cocherl did just that.
He's put more than 250 kids through college over the years in addition to serving as an instrumental figure on the Blue Valley School Board, assisting in the construction of 17 schools.
And as his business continued to thrive, the Cocherl Family Foundation was created as a result – but it exists uniquely in Cocherl's vision.
"I like lean and mean. You can be as big as we are and still be that way," Cocherl said. "All the people that work for the foundation work for free, and the money we give is 99.9 percent ours. We do have people that like what we're doing and will give us [money] here and there, but really, we're more about creating awareness."
Cocherl did just that with the adoption of the Concert Series - but he didn't stop there.
At his invitation, several kids battling terminal illnesses and a handful of first responders attended the Kenny Chesney concert in July.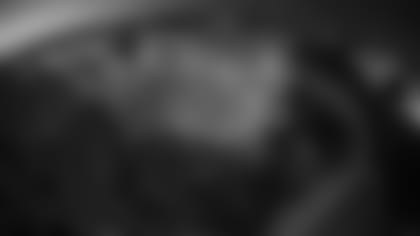 He didn't do that – or anything of this, for that matter – for a pat on the back. In Cocherl's mind, it was simply the right thing to do.
"We did all of this for the most innocent of reasons," Cocherl said. "We did it simply because I believe it what the Hunts have done in the community, and it was my way of showing support and appreciation to them."
It's the way he's lived his life, and following the Concert Series, something he intends to do even more of moving forward.
"As a Scout, you're true to north, and that's what I've done," Cocherl explained. "I've stayed true to myself."
And he kept that promise.