We're just two days away from the 2013 NFL Draft, as the Kansas City Chiefs continue preparing to take the best players available during each of the seven rounds. Every one of the team's draft choices will be spearheaded by Chiefs general manager John Dorsey and head coach Andy Reid, which got me thinking about the draft histories of both leaders.
While with the Green Bay Packers, John Dorsey worked as a college scout before later serving as the team's director of college scouting and eventually, director of football operations (2012). Here's a look at some of Dorsey's memorable draft classes.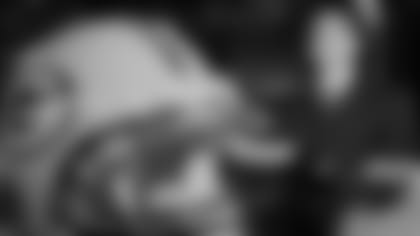 2005 NFL Draft - Aaron Rodgers
John Dorsey's draft history with the Green Bay Packers is strong, filled with Pro Bowl players, none more prominent than QB Aaron Rodgers.
"Aaron Rodgers, when he started falling through, I looked at Ted (Thompson, Packers GM) and I'm like, 'he's going to fall right to us'," Dorsey recalled. And the Packers didn't let him slip through, selecting Rodgers with the 24th-overall pick of the 2005 draft. In eight years with the Packers, Rodgers has played in 85 games, completed 1,752 passes for 21,661 yards and 171 TDs. In nine-career postseason games with the Packers, Rodgers has 2,312-passing yards and 18 TDs, including his MVP performance during the Super Bowl XLV victory against the Pittsburgh Steelers.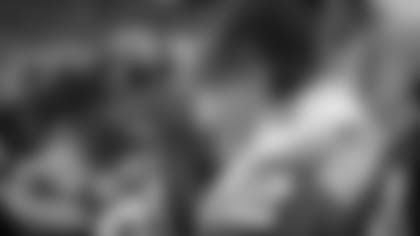 2006 NFL Draft - A.J. Hawk and Greg Jennings
Dorsey and the Packers continued their draft success the following year, selecting former Ohio State Buckeyes LB A.J. Hawk with the fifth overall pick of the first round. In seven seasons with the Packers, Hawk has played in 110 regular-season games and recorded 500 tackles and eight INTs, 27 passes defended, two forced fumbles and four fumble recoveries.
One round later, the team added WR Greg Jennings with the 52nd overall pick. Jennings, who like Hawk, was part of the Super Bowl XLV win against the Steelers, has 53 TDs in 96 games with Green Bay, before signing with the Minnesota Vikings this offseason. His postseason numbers include 50 receptions for 673 yards and six TDs.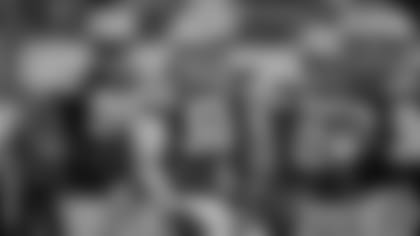 2009 NFL Draft -B.J. Raji and Clay Matthews
Not to be outdone by draft classes of years past, Dorsey and company continued their legacy of successful draft picks. Green Bay selected DT B.J. Raji with the ninth overall pick in the first round in 2009.
In four seasons, Raji's played in 60 games, totaled 78 tackles, 10.5 sacks and eight passes defended and one fumble recovery. During his four-career postseasons, he's played in eight games and totaled five tackles, three assists, one sack, one INT and one TD, along with two passes defended.
17 draft picks later, Green Bay chose USC LB Clay Matthews (26th overall), who has taken the NFL by storm, recording 160 tackles, 42.5 sacks, 23 passes defended, seven forced fumbles, four INTs, three fumble recoveries and two TDs. Both players helped the Packers during the Super Bowl XLV win.* *
Clay's postseason numbers include eight games, 28 tackles, seven assists, 7.5 sacks, two passes defended, three forced fumbles and three fumble recoveries.
Other Notable Selections:
1992 - Terrell Buckley, Robert Brooks, Edgar Bennett, Mark Chmura and Ty Detmer
1998- Vonnie Holliday and Matt Hasselbeck
2008- Jordy Nelson, Jermichael Finley and Matt Flynn
Andy Reid was very instrumental in each of the draft classes during his 14-year tenure as the head coach of the Philadelphia Eagles (1999-2012). Here's a look at some of his more memorable NFL Drafts.
1999 NFL Draft - Donovan McNabb
Coach Reid began his 14-year tenure with the Philadelphia Eagles in 1999, the same season the team selected Syracuse QB Donovan McNabb with the second-overall pick of the first round, second only to QB Tim Couch, who went to the Cleveland Browns.
While there were a few boo-birds after the McNabb pick, Donovan made the most of his time in the City of Brotherly Love, playing 11 seasons under coach Reid, including seven trips to the playoffs, one NFC title and a trip to Super Bowl XXXIX against the New England Patriots.
While in Philly, during the regular season, McNabb threw for 32,873 yards and 216 TDs, before later playing for the Washington Redskins (2010) and Minnesota Vikings (2011). His postseason numbers in Philly include 3,752 yards and 24 TDs.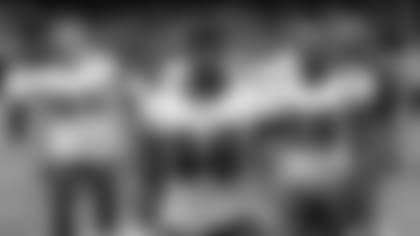 2002 NFL Draft - Lito Sheppard and Brian Westbrook
This draft class was among the deepest and best in Andy Reid's 14 seasons with the Eagles.
The Florida Gator CB, Lito Sheppard was the team's first-round choice, selected 26th overall. He played seven seasons with coach Reid, recording 18 INTs. The second round saw safety Michael Lewis (58th overall) and CB Sheldon Brown (59th overall) selected by coach Reid's team.
RB Brian Westbrook was selected out of Villanova with the 91st overall pick of the third round. In eight seasons with coach Reid, Westbrook totaled 1,308 rushes for 5,995 yards and 37 TDs. His postseason numbers include 591 yards rushing and three TDs. Closing out the team's seventh round was DE Raheem Brock, who was selected 238th overall.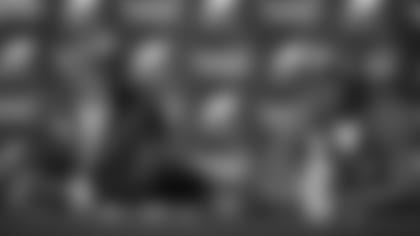 2009 NFL Draft - Jeremy Maclin and LeSean McCoy
Andy Reid and the Eagles provided more talent to the organization during the '09 draft class. The team chose WR Jeremy Maclin with its first-round pick, the 19th overall selection. During his four seasons in the league, Maclin has played in 59 games (57 starts), recording 3,453 yards and 26 TDs. He has 10 receptions for 219 yards and one TD in two-career postseasons.
Maclin's teammate, RB LeSean McCoy was drafted in the second round, with the team's 53rd overall draft choice. LeSean, nicknamed "Shady", has 44 starts in 58 regular-season games with the Eagles, including 3,866 yards rushing and 30 TDs, as well as 1,588 yards receiving and eight TDs.
Other Notable Selections:
2007 - Kevin Kolb and Brent Celek
2008 - DeSean Jackson and Andy Studebaker