For nearly 20 years Arrowhead Stadium stood cold, dark and empty come NFL playoff time. A loss on Christmas Day, 1971, to the Miami Dolphins, had come at the team's former home, old Municipal Stadium, the converted baseball stadium much loved by fans in the early days of the franchise but sadly lacking in the amenities that a new generation now expected.
The Chiefs had every reason to be positive, however, since the arrival of general manager Carl Peterson and head coach Marty Schottenheimer in 1989 who, in three short years, had fashioned a team that had become one of the NFL's most promising.
The 1990 season had been an encouraging start as the Chiefs returned to the playoffs and lost in a hotly contested game in Miami to the Dolphins. The team's trip back to the post-season after years in the wilderness represented an early first step onto the scales where the franchise had its Super Bowl-worthiness publicly weighed and calipered.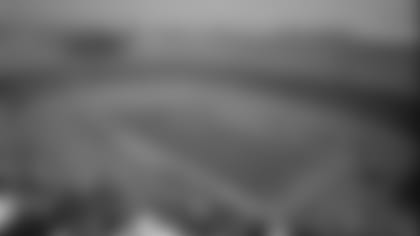 The following year saw Kansas City back in the playoffs again, but this time as host. Never had the Chiefs played a post-season game at Arrowhead Stadium, at the time of its opening in 1972 easily the most celebrated new stadium in the entire National Football League. League father and Chicago Bears founder, George Halas, had said as much.
But as far as meaningful games, not so much. Not once had the Chiefs hosted a playoff game there.
Ticket lines circled Arrowhead as fans flocked to what would be a seminal event in the city's sports history as the Chiefs were set to meet the Los Angeles Raiders in the 1991 post-season. The close victory over their long-time rival electrified the entire city and sent the team off to Super Bowl participant Buffalo where the results were clearly decisive in favor of the Bills.
What the post-season defeats in Miami and Buffalo had in common was they had taken place away from Kansas City, a fact not lost on Marty Schottenheimer whose teams had begun to establish a recognized dominance at Arrowhead Stadium in a relatively short time.
To Schottenheimer, making it to a Super Bowl necessitated playing as many games as possible in the post-season at home. There, they would have a decided advantage with ravenous home crowds in one of the largest stadiums in the league.