Kansas City Chiefs linebacker Joe Mays recently signed with the team, following stops at North Dakota State, two seasons with the Philadelphia Eagles, three years with the Denver Broncos and one season with the Houston Texans.
Before making it in the pro ranks, Joe attended Hyde Park High School in Chicago, Illinois and then went on to showcase his talents for the North Dakota State Bison.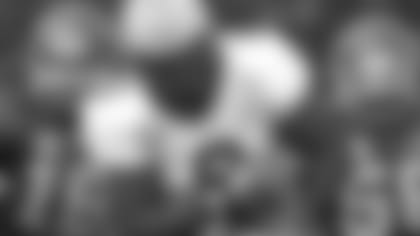 Mays played all four years at NDSU (2004-2007), totaling 43 games, 159 tackles, 126 assists, 29.5 TFLs, 11.5 sacks, three INTs, 11 PBUs and four forced fumbles. He also returned kickoffs for the Bison, finishing with five returns in 32 games, totaling 66 yards.
As a senior, Mays led the team on defense with 90 tackles, nine tackles-for-loss and 2.5 sacks. In 2007, he earned All-American honors and was named the Great West Conference Defensive Player of the Year.
Not just a star athlete, but also a scholar, Mays earned a degree in physical education from NDSU.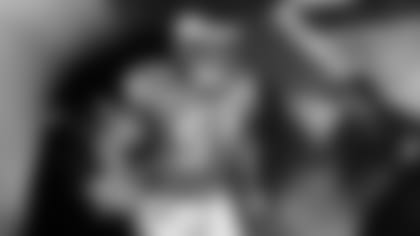 Following his senior year with the Bison, Mays took his talents to the NFL, drafted in the sixth-round (34th pick, 200th-overall) by the Philadelphia Eagles, led by then-head coach Andy Reid. In two seasons with the Eagles, Mays played in 13 games (one start) and totaled four tackles, one TFL and one forced fumble. He spent most of the 2008 season inactive, but played in the last two games of the season on special teams.
Earlier this week, Chiefs general manager John Dorsey previewed what fans can expect from the team's newest LB.
"The one thing that you guys will love about Joe Mays is that he is a real football player," Dorsey said. "He's mature. He's a very good communicator. He'll be able to play equally the run and the pass to a certain degree. I think, when it's all said and done, you guys will like Joe Mays."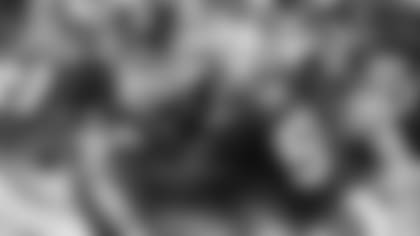 Following his 2009 season in Philadelphia, Mays joined the Denver Broncos. In three years with the Broncos, Mays played 34 games (21 starts) and totaled 96 tackles, 28 assists, .5 sack, three PBUs, five QB hurries and 11 TFLs.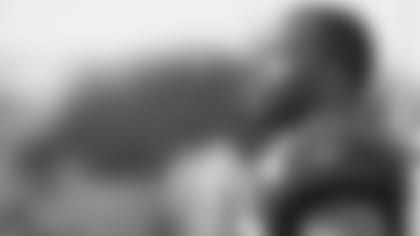 Last season with the Houston Texans, Mays played in 14 games (13 starts) and recorded 66 tackles (41 solo), four TFLs, one sack and three PBUs.
Speaking on a recent conference call, Mays was asked how much experience he had in nickel and dime packages, while with the Texans.
"Later, towards the end of the season, they wanted to keep two linebackers out there, and I was one of them," Mays said. "I think maybe the last four or five games, we started going to a nickel package and it worked for us. That was something that was great, because they were already a two-package team for the most part, but I felt like I could go in there and play some third down. Hey, if they put me in a nickel package, I can pick it up and do fairly well with it."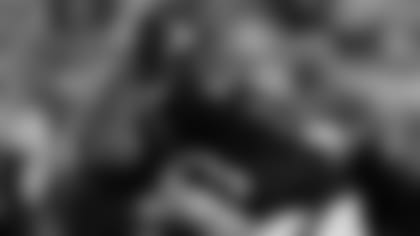 Whatever roles the Chiefs need Mays to play, he's ready to embrace them, especially while working alongside a talented group of teammates.
"Just to see how these guys play week-in and week-out and see what they brought to the table last year, that's something you want to be a part of," Mays said. "That's special, there. I just want to come in and bring whatever I can to the team and try to learn from the best, like Chiefs Pro Bowl LBs Derrick Johnson, Tamba Hali and Justin Houston. These guys are some of the best players in the NFL and make up a great defense. Whenever you can be a part of something that special, you go in not trying to do too much, but you try and go in and learn from each and every last one of them."
The learning begins as soon as the Chiefs report for OTAs in April.
Click here for more photos of Joe Mays.