Lamar Hunt had never wanted it to come to this. The inquiries, the meetings, the follow-ups, the trips near and far had all come to nothing.
He had dreamed since his prep school days at Pennsylvania's Hill School of owning a professional football team only to be turned away.
He had met with NFL commissioner Bert Bell repeated times and he had offered him nothing but discouragement. There would be no league expansion, he said; the committee to entertain such matters had never met and if it had, it needed unanimous agreement from all the owners to expand. Moreover, the NFL's previous foray years before into Dallas — Hunt's hometown and where he hoped to place a new team — had been a disaster and the team moved.
The final straw in his attempt had been a meeting in Florida with Chicago Cardinals' owner Walter Wolfner. Hunt offered to purchase a controlling interest in Wolfner's franchise and perhaps move it to Dallas. The Cardinals were in poor shape, looked down on in comparison to the Chicago Bears, and would in later years move to St. Louis and then Phoenix. The best he could gain from Wolfner was a minority ownership in the franchise and he promptly declined.
This is how Hunt's biographer, the acclaimed writer Michael MaCambridge, portrayed the moment when the young Texan reached the decision to start a new pro football league.
"I thought to myself," Hunt said, "I've had all these conversations with the people, and they're not going to do what I want them to do, they're not going to move to Dallas. But in the course of conversations [with NFL officials], they had asked if I knew Bud Adams in Houston. Then they asked if I knew Bob Howsam in Denver. 'Do you know Max Winter in Minneapolis?'
"And I did not, and anyway, over the course of those friendly conversations with them, they mentioned every one of these people and told me that each of them had gone the same path that I had, that they all wanted the Cardinals to move to their city.
"And so there it was - the light bulb came on - and I said, 'Why not go see those people and put together a new league?'"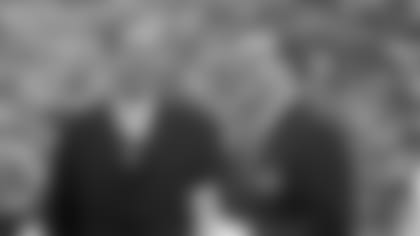 Hunt would do so and Adams and Howsom would eventually own teams in his American Football League, while Winter originally agreed only to pull out at the last minute when the NFL, now realizing that Hunt was serious, scooped in and promised him a new franchise in its league. Suddenly, the NFL was inclined to expand.
The viability of another pro football league seemed outrageous. Professional football's rise to become the nation's preeminent sport was nearly a decade away. The established National Football League's operation was archaic by today's standards. The league office was located in the commissioner's private residence in suburban Philadelphia where he compiled the schedule and carried out league business.
Indeed, as late as 1959, only 12 cities in the country featured a team and the game trailed Major League Baseball and college football in the public's interest.*
Hunt was about to change all that, but hard work and years of struggle remained before he would be successful.
*In 1967, professional football supplanted Major League Baseball as the national sport in the opinion of sports editors surveyed by the Associated Press managing editors' association. That popularity among Americans has widened in the 21st century.