A youth movement is underway at One Arrowhead Drive, and if the past couple years have taught us anything, it's that the kids can play.
So much so that three members of the Kansas City Chiefs made an appearance on NFL.com analyst Elliot Harrison's "All-Under-25 Team," which assembled a squad of players that won't hit the quarter-century mark until at least September.
The Chiefs' three selections marked the second-most of any team, trailing only the New Orleans Saints.
The first Chief to appear on the list was wide receiver Tyreek Hill, whose 12 touchdowns of at least 40 yards over the past two seasons are more than 23 individual teams have mustered in that span.
Here's what Harrison had to say:
After being Mr. Versatile for the Chiefs in Year 1, Hill was able to concentrate on being a wideout in his sophomore campaign. Not playing on the return team allowed him to take fewer hits and take the next step as a WR1. The result: 75 catches for 1,183 yards and seven touchdowns.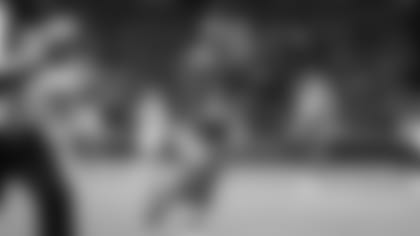 On the other side of the ball, Harrison had Chris Jones lining up at defensive tackle after the former second-round pick tallied 6.5 sacks, four forced fumbles and an interception last season.
Joining the duo on Harrison's list was kicker Harrison Butker, who joined Kansas City three weeks into last season but still managed to break the franchise record for made field goals as just a rookie.
Here's what Harrison had to say about Kansas City's young placekicker:
Butker was outstanding in 2017 -- frankly, one of the top kickers in the NFL. He made 38 of his 42 field-goal attempts, and every extra point (28). All this after getting released by the team that drafted him (Carolina) and pressed into service for the Chiefs in Week 4 on "Monday Night Football."