Three Kansas City Chiefs were named members of Pro Football Focus' All-Pro Team on Thursday. Tight end Travis Kelce, punt returner Tyreek Hill and special teamer Eric Murray were all first-team selections while safety Eric Berry was noted as an honorable mention.
Kelce, who led all tight ends this season with 1,125 yards receiving, put together the best season of his career in 2016. Here's what PFF had to say about his selection:
"With no Rob Gronkowski for much of the season, the door was opened for somebody else to take the crown of the league's best TE—for at least a season—and Travis Kelce stepped right through it. Kelce finished the season with 1,125 receiving yards, with 652 of them (58.0 percent) coming after the catch. Kelce became even more of a weapon in the passing game, but dramatically improved his blocking from a year ago."
Hill had an electrifying rookie campaign and proved to be a dynamic weapon both on offense and special teams. The former fifth-round pick averaged a touchdown every 11.5 times he touched the ball and tied the franchise record for overall touchdowns by a rookie (12). PFF slotted him in as their punt returner:
"Tyreek Hill has been an exceptional weapon for the Chiefs this season in all areas where he has been deployed, but he makes the All-Pro team at punt returner, where he has two touchdowns to his name, including a 95-yard return to the house. Only Will Blackmon, on one return, has a higher punt-return average than Hill's 15.6 yards."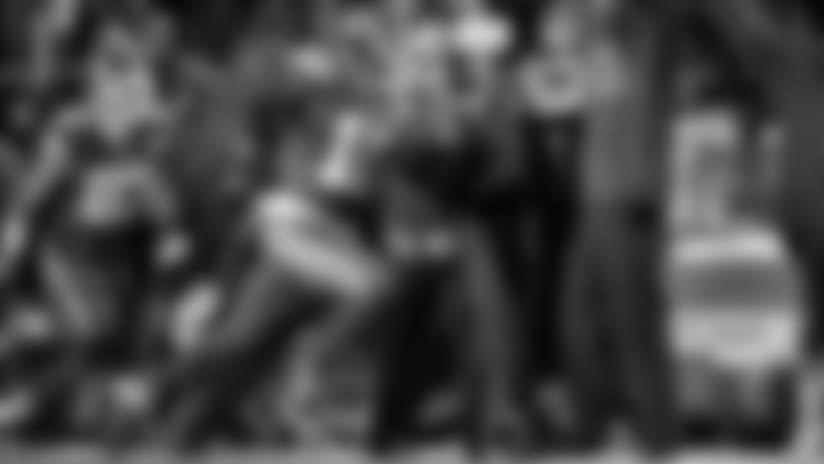 While often unheralded, rookie defensive back Eric Murray had a sneaky good season for Kansas City on special teams. PFF broke it down:
"The term "special teams ace" gets thrown around a lot, but we're looking to grade more than simply a tally of special teams tackles. Eric Murray was a key part of the Chiefs' kickoff, kick return, punt coverage, and punt return units. He routinely made impressive blocks in the return game, and was often found beating blockers to force returners to change direction."
Safety Eric Berry, who finished the season with two interceptions for touchdowns, was noted as an honorable mention.