Days away from their Week 11 showdown with the Denver Broncos, the Kansas City Chiefs continued with another day of meetings and practice, but not before coaches and players met with the media, discussing a wide variety of topics, including the keys in trying to stop a high-scoring Broncos offense.
"I think one of the things that we've said here before is that the thing we're really trying to do is affect the quarterback," Chiefs defensive coordinator Bob Sutton said Thursday. "You'd love to sack him; that's the ultimate objective to do it, because that takes over the other part is that you have to pressure him. You have to get close to them; you have to move him and you have to make him work at it. Like I was talking about with the DB's here, the D-linemen that are rushing, they have to have that same kind of approach. If that guy gets the ball away fast, he knows when there's pressure coming; you're not going to trick Peyton (Manning) and we understand that, but you have be able to keep battling, driving and fighting. We have to get as close to this guy as we can, as many times as we can and hope that, before the game is up, we've done enough to affect him. These are big-time challenges. These aren't going to be easy. There's no secret to it; you have to work your tail off. You have to win some individual battles and you have to keep pressing on."
One of Sutton's secondary stars, Chiefs S Quintin Demps, who has 14 tackles and three INTs in 2013, says the Chiefs practices this week have been sharp, thanks to the extra rest from the recent bye week.
"My mind feels rejuvenated, my body does," Demps said. "We had a long bye week, too. It's definitely beneficial for us and we're excited for Sunday night in Denver."
On the offensive side of the ball, Chiefs offensive coordinator Doug Pederson stepped in front of the cameras and was asked about the likelihood of the team's newest WR Kyle Williams seeing action on Sunday night.
"Right now, it would be hard (to know), until we get a chance to see him in practice and run around," Pederson said. "It would really kind of be an injustice to him to put him out there, not knowing our system. Right now, we'll see how it goes, and we will just evaluate him in practice and see where he is at."
Regardless of the possible playing time on Sunday, the Chiefs know what they're getting in the talented receiver from Arizona State.
"He can be explosive, with the ball in his hands," Pederson said. "His ability to block – he's a tough, physical kid, with some speed. We just have to get him in practice and see what he can do in situations, where he has a chance to make a play."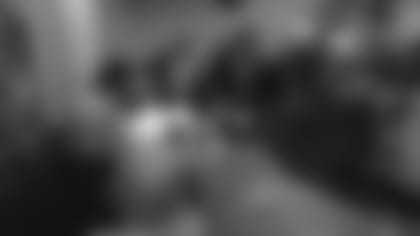 Williams was teammates with Chiefs QB Alex Smith in San Francisco and during Thursday's locker room media session, he was asked about the reunion.
"As soon as I got here, I talked to him," Williams said. "I didn't really find out, or get in town, until one o'clock last night; it's been kind of a roller coaster. I'm happy to see him. I saw him today. I'm excited about it. It was like seeing an old family member and to get back with a familiar face. We've got a few of them over here, a lot of guys that came from over there, and it was good."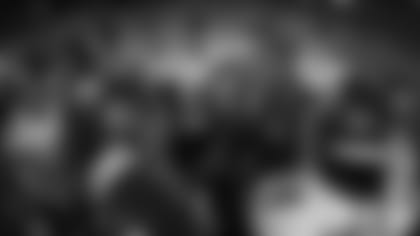 The third phase of Sunday's contest will be the special teams play of both teams. Chiefs special teams coordinator Dave Toub is more than impressed with the talented Denver specialists.
"They're an outstanding special teams unit," Toub said. "Trindon Holliday is probably, if not the best, one of the best returners in the league, right now. He's having a great year (as) a punt returner and a kick returner. Our unit has got their hands full this week, no question."
The Chiefs will continue game planning against all of the Broncos threats, offensively, defensively and special teams, during Friday's practice, before traveling to the Mile High City on Saturday.
For a look at Thursday's Injury Report, click here.