Three days away from their Week 14 matchup against the Washington Redskins, the Kansas City Chiefs completed a team walkthrough, media session and practice on Thursday, including press conferences with the team's coordinators.
Chiefs special teams coordinator Dave Toub addressed the media first, describing the historic 108-yard kickoff return by Chiefs rookie RB Knile Davis in Week 13.
"Once he got out in the open field, I could tell that he was out," Toub said. "Early on, he had to make a guy miss in the hole, number one, then he broke a tackle. A lot of it was him, with good blocks at the same time, but he did a lot of things on his own. He actually almost came to a stop and then accelerated and still outran everybody; that's what made it so impressive."
As for Davis, he says the team is using Week 13 as motivation to get the bad taste out of its mouth, while seeking a tenth win of the season.
"It was a sick feeling to lose and that will be in the back of our minds, when we go play this weekend; we don't want to feel that way again," Davis said. "Everything that we want to accomplish is still in front of us. Even with the three losses in a row, we had nine wins in a row; the way we look at it, we're still in a good position. From here on out, we'll try to get to the playoffs and from there, it's a whole new world; anything can happen and that's our mindset, that's our goal."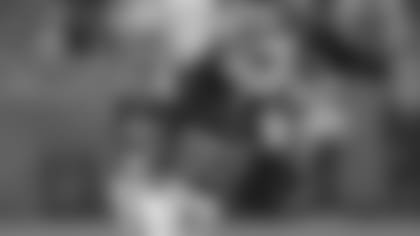 The rookie out of Arkansas has also been productive in the run game, including giving Pro Bowl RB Jamaal Charles rest, when needed.
Charles, who last Sunday broke 1,000 rushing yards for the season, became the first player in franchise history to record four seasons with 1,000 or more rushing yards; he assessed his record-breaking season on Thursday.
"I'm just trying to stay consistent," Charles said. "I'm just trying to go out there and I always say I want to be the best running back in the league, so every year I try to do better and strive to do better. I'm just happy to have my teammates and linemen to push me and my coaches to push me. Many people don't have teammates and coaches to push them to go over 1,000 yards. I know it's a big deal. I grew up watching (former Chiefs RB) Priest Holmes and I played with (former Chiefs RB) Larry Johnson; they are both some of the great running backs, who have come through here. To be up there with some of the great running backs in Chiefs franchise history, I think that's big. I'm just blessed and happy to continue to be able to strive to be better."
Following coach Toub's media session, Chiefs offensive coordinator Doug Pederson described the team's preparation for Washington.
"I think, going into a hostile environment, you never know with a team that's out of the postseason, it becomes dangerous," Pederson said. "They can throw everything at you. The guys have to be prepared like they have been each week. They have to stay aggressive offensively, protect the quarterback, run the football and keep mixing our personnel. We need to be getting guys in and out of the football game, giving them rest, when needed. We need to be able to finish the game strong and come out with a win."
Third to the mic on Thursday was Chiefs defensive coordinator Bob Sutton, who described the challenge that awaits his defense, stopping a league-leading rushing attack, headlined by Redskins RB Alfred Morris.
"He's just does a great job in (Redskins head) coach (Mike) Shanahan's basic zone offense," Sutton said. "It's a stretch and one-cut philosophy. There's not a lot of dipping; plant your foot and get north to south. He's got good vision and very good patience. He understands the blocking pattern and what's going to happen with the defense, the way they block; so, he's got a lot of things that many of the runners that have played for coach Shanahan have had, the vision, the patience, just stick your foot in the ground and go north and south and run through some tackles."
Chiefs rookie DE Mike Catapano says Morris is just one of many offensive threats the Redskins have to focus on this Sunday.
"There's a lot of explosive pieces involved," Catapano said. "They've got a good quarterback, a good running back and a dynamic receiver; it all compliments each other well. We've got to be able to account for the many components to their offense; it's complex, but we have to play fundamentally good defense and do what we do up-front."
The Chiefs finished Thursday in meetings and will close out the practice week on Friday, before a travel day on Saturday.
For a look at the team's injury report from Thursday, click here.
If you have a question for Chiefs head coach Andy Reid, tweet me (@KCChiefs_Reid), as I'll be meeting with the team's leader on Friday.