Of the 11 wins by the Kansas City Chiefs in 2013, each has showcased memorable performances by the offense, defense and special teams and expectations are no different, heading into Sunday's Week 16 matchup against the Indianapolis Colts.
Kansas City's special teams coordinator Dave Toub and assistant Kevin O'Dea lead their group, which now owns the best kickoff return-average in the league (30.0 yards) and on the flipside, is fifth-best in defending punt returns (6.5 yards).
Despite the stats listed above, coach Toub is most impressed with his group's part in helping the Chiefs win the overall field-position battles. After 15 weeks of play, the Chiefs rank first in the NFL in opponent average starting field position (22.8 yard line), while also earning the top spot for average starting field position (34.0 yard line).
"We've always thought about putting pressure on a kickoff team by taking it out, number one," Toub said. "But, you have to be able to make them pay; you have to block them, you have to create seams and you have to have returners that are capable and fortunately we have that situation here."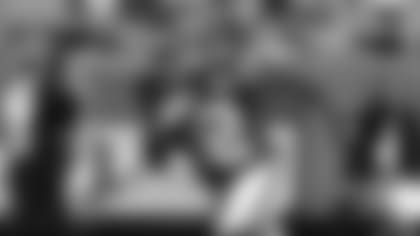 One of Toub's talented returners, Chiefs WR Dexter McCluster continues to improve from an ankle infection that sidelined him last Sunday and says he can't wait to return to game action, no pun intended.
"I'm excited," McCluster said. "It was kind of different for me, sitting at home on Sunday, watching the game. I support those guys and they really support me. It's going to be fun, getting back out there."
On offense, the Chiefs and Colts are tied, atop the league, with a plus-14 giveaway ranking. The Chiefs are the fifth best team in the league at keeping the ball, averaging 31:31 of offense, per contest, while averaging 28.5 points per game, third-best in the NFL.
Chiefs offensive coordinator Doug Pederson pinpointed, among all the stats, what impresses him most, about his group.
"I think the fact that the guys are playing at a high level," Pederson said. "That's one thing, as we started as an offense, we kind of struggled a little bit, early in the season; we relied on our defense and special teams, while knowing someone, somewhere, was going to make a big play. Now, we're in the time of the year, where we want to be playing our best football, in all three phases, going into the postseason and I think we're at that point, where we continue to get better each week. They work hard, every day in practice; they come to work, they study film, they're in the weight room, they're getting their treatment, they're staying healthy and they're giving themselves opportunities to win on Sunday."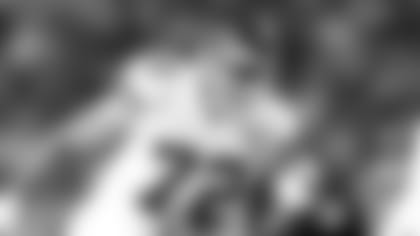 Helping the offensive production is Chiefs RT Eric Fisher, who says the team will be more than tested this week against a fierce Colts defense.
"It's a very strong defense," Fisher said. "They've got a lot of vets and some very talented players, very talented pass rushers. We're going to prepare like we have the whole year and go out there and have fun."
Chiefs defensive coordinator Bob Sutton's crew leads the league in takeaways (35), is second-best in getting off the field on third downs (32% of the time), third-best in the league with 43 sacks and allows 18.2 points per game, fourth best in the NFL. Of all statistical categories on defense, coach Sutton offered the one that most grabs his attention.
"Wins," Sutton said. "When we started out, I told the defense, we can lead the league in a lot of categories, but the thing we'd like to really lead the league in, seriously, is wins. That kind of frames it for you, because it's whatever it takes to win the game; just like last week's game, we started out good and then it got out of hand and then it came back and there was a point in the game, where we had to win the game. If you want to be good on defense, you have to limit the score and that's the most important statstic and the second one is taking the ball away."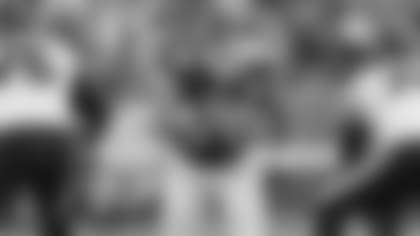 Chiefs DT Mike DeVito continues to help solidify Kansas City's defensive front, which aims to disrupt QB Andrew Luck and the Colts offense.
"He's got the complete toolset of skills," DeVito said of Luck. "His arm strength makes his throws look effortless and he has deceptively-fast speed, so, we have to be on-point, come Sunday, and limit his opportunities."
In other practice-related news from Thursday, the Chiefs released WR Chad Hall and signed DT Jerrell Powe.
For a look at the latest Chiefs injury report, click here.
The team returns to work on Friday, when Chiefs head coach Andy Reid will summarize the practice week and preview Sunday's matchup with the Colts.
If you have questions for coach Reid, tweet them to me at @KCChiefs_Reid.