Tickets for Kansas City's signature barbecue event, the American Royal's World Series of Barbecue® presented by UMB, will go on sale to the public on Friday, August 14 at 9 a.m.
The event, which will take place at Arrowhead Stadium from October 1-4, 2015, brings together world-renowned pitmasters and backyard barbecue enthusiasts to compete for the title of best barbecue. This marks the first year the Royal will take place at Arrowhead Stadium.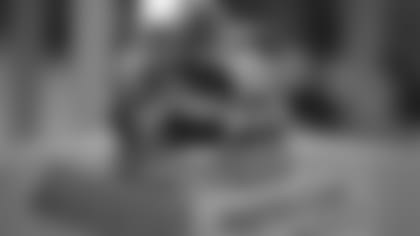 In addition to the 90th Annual American Royal Parade, which will now take place at the Truman Sports Complex on Saturday morning, the Royal will feature exciting new amenities with the move to Arrowhead, including the Cowtown Family Fun Fest presented by Cerner on Saturday, barbecue food options from Zarda Bar-B-Q, Plowboys BBQ and others, and other festivities in the Budweiser Pavilion throughout the weekend, including a live music stage Friday and Saturday night. Exciting music and entertainment news will be announced in the coming weeks as Friday will feature local and regional bands while Saturday night at the Royal will be headlined by a national recording artist.
Several ticket options will be available for purchase at www.Ticketmaster.com. Single day tickets will be available for $15, and weekend tickets, which are good for both Friday and Saturday, will be on sale for $25. Tickets for the VIP Pit presented by Tickets For Less are available for $75 per person each day through www.ticketsforless.com. VIP tickets include the best access to the stage and all-inclusive food and beverage. All single-day tickets for Friday are $15, regardless of age.
Family 4-pack tickets will be available for $20 on Saturday from 10 a.m. to 1 p.m. following the 9th Annual American Royal Parade.  In addition, there will be tickets available for children ages six to 12 on Saturday for $5, both available for walk-up only. Children ages five and under are free on Saturday. Parking for Friday and Saturday is $20 each day and can be purchased in advance through Ticketmaster. All tickets are subject to applicable fees.
The barbecue began 36 years ago in the parking lot of the Golden Ox Restaurant, and the competition has grown to become the world's largest event of its kind. The American Royal draws nearly 50,000 patrons and competitors from all over the world and is considered the season's grand finale for teams in the competitive barbecue circuit.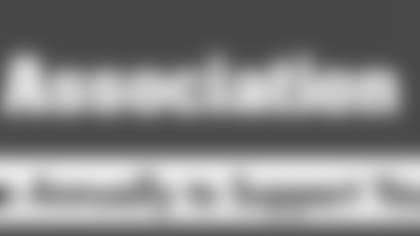 About the American Royal's World Series of Barbecue® Championship
The American Royal's World Series of Barbecue, presented by UMB, is the most popular and highly attended event on the professional barbecue competition circuit. It is organized and hosted by the American Royal Association, a not-for-profit 501(c)(3) corporation that has been a Kansas City tradition since 1899.
In 2014, the Royal was able to give $1.4 million in scholarship and educational awards. In addition to its educational mission, the American Royal generates some $60 million of economic impact, $4.4 million in local tax revenues, and supports 450 jobs. The 2015 American Royal is presented by Bayer. For more information, visit www.AmericanRoyal.com or call (816) 221-9800.
Arrowhead Events, the special events arm of the Kansas City Chiefs organization, is focused on making Arrowhead Stadium an entertainment destination that serves the entire Kansas City region. With more than 76,000 seats and a quarter-million square feet of event space developed as part of major renovations in 2010, Arrowhead Stadium is quickly becoming more than just a venue for football games.
In addition to the American Royal's World Series of Barbecue® Championship presented by UMB, Arrowhead Events has already hosted three major concert tours, an international soccer match and will play host to an NCAA Division I football contest in 2015.