All good things must come to an end, including the remarkable career of former Chiefs tight end Tony Gonzalez, who announced his retirement from the NFL.
The 'good things' of Gonzalez's 17-year career include his countless pancake blocks, acrobatic catches and unforgettable slam-dunk TD celebrations over goalposts, just to name a few.
While the career of Tony Gonzalez will eventually be recognized and immortalized in Canton, Ohio, during the Hall of Fame induction ceremony (he's eligible in five years), it began in a far different setting. As noted by Grantland.com's Robert Mays, The now-37-year-old Gonzalez was raised by a single mother, Judy, who worked tirelessly to support her family, likely motivating her son to work as hard as he did to succeed in life, both on and off the field and court.
There was never a question if Tony Gonzalez would succeed; it was just trying to identify which sport he would choose, lettering in football, basketball and baseball at Huntington Beach High School (CA). As a senior, Gonzalez caught 62 passes for 945 yards and 13 touchdowns and was a first-team All-America selection at both tight end and linebacker. But, when he laced up the high-tops, he was named Orange County and Sunset League MVP, averaging 26 ppg. His efforts were widely recognized, sharing the Orange County High School Athlete of the Year award with golfer Tiger Woods (1994).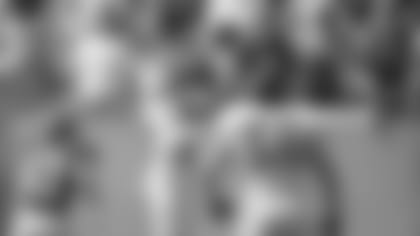 Faced with questions of what university to attend and which sport to play, Gonzalez made the most of his talents, selecting the University of California, majoring in communications and playing both football and basketball. To nobody's surprise, Gonzalez excelled between the white lines for the Cal Bears, playing for then-coach Steve Mariucci, earning All-Pac-10 and All-American honors.
Taking his talents to the hardwood, Gonzalez helped the Bears advance to the Sweet Sixteen during the 1996 NCAA Tournament. Nonetheless, when the time came to make a decision, Tony would tell STACK.com, "You get done playing football and then you transition to basketball [which] had already been going for a month," but ultimately "the decision was pretty much made for me..." He hung up the sneakers, skipped his final year of eligibility at Cal and declared for the 1997 NFL Draft, where he was selected in the first round (13th overall) by the Kansas City Chiefs.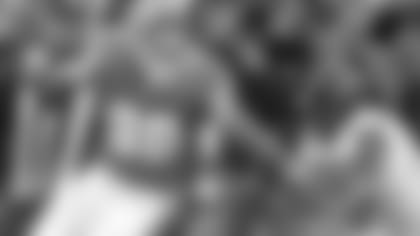 During the 17 NFL seasons that followed, Gonzalez (6-5, 247) played in 270 regular season games with 254 starts with the Kansas City Chiefs (1997-08) and Atlanta Falcons (2009-13). The 13-time Pro Bowler also achieved NFL career records for tight ends with 1,325 receptions, 15,127 receiving yards, 111 receiving TDs and 30 100-yard receiving games. While in Kansas City, Gonzalez caught 916 passes for 10,940 yards with 76 receiving TDs and 26 100-yard games, the highest of any player in Chiefs history, in each of the respective categories.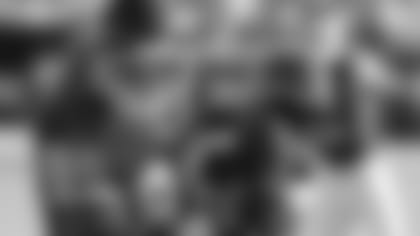 His legacy in Kansas City is best described by Chiefs Chairman and CEO Clark Hunt, who began by congratulating the potential-first-ballot Hall of Fame TE.
"On behalf of the entire Chiefs family, I want to congratulate Tony on an incredible career," Hunt said. "What he was able to accomplish during his time in the NFL is truly remarkable, and I have no doubt that Tony is a first-ballot hall of famer. We were very blessed to have him in a Chiefs uniform for 12 seasons and his contributions on and off the field were extraordinary and will never be forgotten. I want to thank Tony for his time in Kansas City and wish him the best of luck in his future endeavors. He will always be considered a part of the Chiefs family."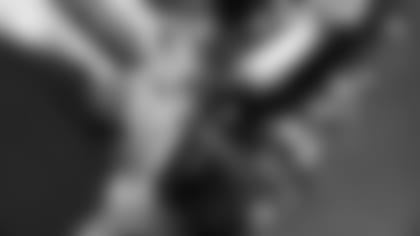 The Huntington Beach, CA native, Gonzalez saw duty in 188-regular season games for Kansas City, only G Will Shields (224), K Nick Lowery (212) and P Jerrel Wilson (203) played in more games. He started 174 games, ranking second in franchise history, behind only Shields (223). Gonzalez earned 10 Pro Bowl berths as a member of the Chiefs. He was also selected first-team All-Pro by the Associated Press on five occasions, during his stay in Kansas City. He is the only Chiefs TE to have ever been selected to the Pro Bowl.
The records don't stop there for Gonzalez, who became the first tight end in league history to produce 16-consecutive seasons with 50 or more catches. He is the only tight end in NFL history to produce four 1,000-yard seasons, all of which came while he was a member of the Chiefs.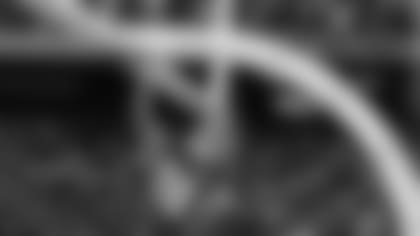 Gonzalez was the recipient of both the Derrick Thomas Award as the Chiefs MVP in 2008 and the Mack Lee Hill Award as a rookie in 1997. He concluded his career in Kansas City with a franchise-record 10,954 yards from scrimmage and ranks fifth in team annals with 460-career points.
Before the 2009 season, the Chiefs honored Gonzalez's trade request, sending him to the Atlanta Falcons for a 2010 second-round draft pick.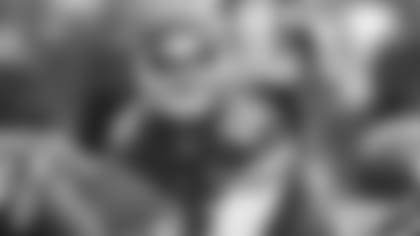 Changing conferences didn't change his on-field production; Gonzalez averaged 837.4 receiving yards and seven TDs in each of his five regular seasons with the Falcons.
Gonzalez's retirement announcement drew the attention of Chiefs head coach Andy Reid.
"I'd like to take just one minute to shout out to Tony Gonzalez, who is one of the all-time great Chiefs and he's decided to hang up the cleats, although he probably could continue to play, the guy is unbelievable that way," coach Reid said. "It's a tribute to him as a man, for how he handled himself as a person and obviously all the records that he set from that position; he is one of the all-time greats and I'm sure a future hall of famer. I'm proud to have known him, and still know him, and I'm hoping he enjoys retirement and does as well there as he did on the football field, which I'm sure he will with that Cal education.
Tony Gonzalez will always be recognized as a member of the Chiefs family. After all of the countless pass patterns he's run, during his 17-year career, it's doubted by few that his next route will end at 2121 George Halas Dr. NW, Canton, Ohio, home of Pro Football's Hall of Fame.
Click here to see the Thank You Tony Gonzalez Photo Gallery.