He's arguably the best to ever play the game at his position, but it's really not much of a debate if you ask any Kansas City Chiefs fan.
He's the best and he returned on Sunday.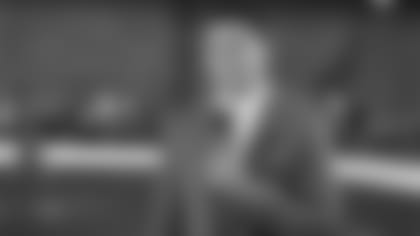 Former Chiefs tight end Tony Gonzalez was the drum honoree before Sunday's game against the Pittsburgh Steelers, stepping on the same field he once dominated.
Throughout his 12 years in Kansas City, Gonzalez established himself as one of the best in the league, beginning a career that would eventually land him in 14 Pro Bowls over the course of a 17-year career.
He's the NFL's all-time leader in yards receiving (15,127), receptions (1,325) and touchdowns (111) among tight ends, not to mention plenty of other numerous records.
For the first 12 years of his career, Gonzalez was one of the faces of the Chiefs franchise, and because of that, he holds a special connection with the fans even to this day.
"They were with me and the teams through thick and thin, no matter what," Gonzalez said of Chiefs fans. "You've got to love that support going out there and playing. You play for your family, your teammates and then you play for your city and the fans.
"They support us, and they live and die with us. It's cool to look up and see that they are still wearing my No. 88 jersey. Some of these little kids, though, probably don't know who I am. That's who daddy was talking about when they were younger."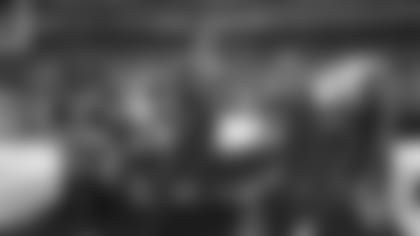 Gonzalez was the team's first-round pick back in 1997.
"It's where I grew up," Gonzalez said of Kansas City. "It's where I became a man. A lot of people don't understand that when you get drafted—especially for me, I came out early and so I was just turning 21 years old.
"I could barely go buy a beer."
Gonzalez grew both on and off the field during this 12-year stay in Kansas City, setting the example for how to both succeed on the field and make a difference away from it.
Despite the numerous records he's set throughout his soon-to-be Hall of Fame career, Gonzalez holds a special place in his heart for Kansas City and the memories he made here.
"The people and teammates I had a chance to be around—Derrick Thomas, Marcus Allen, Will Shields, the times and the friends, Jason Dunn and Kevin Lockett—it's the meat part of who I am. It's kind of formed who I am.
"I'm a Kansas Citian, I guess. I'm a California kid at heart but really a lot of my growing was out here in Kansas City."
Gonzalez then confirmed what we already knew.
"You hear this all the time," he said with a smile. "I went to Atlanta and they have some really good fans there. Fans are fans, the hardcore ones, but there are just so many out here in Kansas City. I don't know who gets behind a team better than someone like the Chiefs. The fans have been great to me. "That's probably been one of the best experiences about this whole thing."