Over the last five years under head coach Andy Reid, the Kansas City Chiefs have been one of the league's most consistent teams, amassing an overall record of 53-27, which actually has them tied for the third-most wins in the NFL over that stretch.
While that consistent regular season success is impressive by itself, the fact that they've done it without two of their best defensive players on the field together much of that time may be even more impressive.
Linebacker Justin Houston and safety Eric Berry are two of the best in the league at their respective positions, and at different times in their careers, many might have considered them the best in the league at their respective positions, and still might.
They have a combined-nine Pro Bowls between them, but over the past five years, these two best friends have only been on the field together for a total of 34 games, which is out of a possible-80.
It's been one thing after another.
In 2013, Houston injured his elbow and missed considerable time, then a year later in 2014, Berry was diagnosed with cancer and missed most of that season. The year after that in 2015, Houston injured his knee, which cost him most of that season and the following one as well, and then finally last year, Houston played in 15 games but Berry was lost for the year in the first game with an Achilles injury.
It's been a ping-pong ball of injuries with the two alternating every year for the past five years.
Now, looking forward towards the 2018 season, both players are finally healthy.
Berry is back from his Achilles injury and practicing fully so far during training camp, and Houston has routinely found his way into the offensive backfield during the 11-on-11 situational periods.
Houston said he's got his "pop" back after working his way through the knee injury last year as well. Fellow edge rusher Dee Ford said this is the Houston he saw back in 2014 when he finished one sack shy of the NFL's all-time record.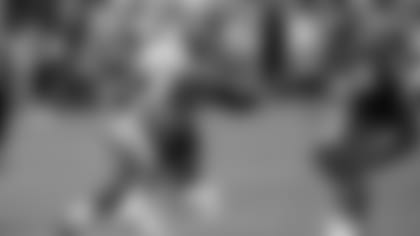 Sunday after practice, Houston spoke about what it means to him to have one of his closest friends back out on the field with him.
"It's just the reassurance to have somebody you know you can count on and that's going to be there with you through all situations," he explained. "You know what he brings to the table."
From a football perspective, Houston said it's a world of difference for the defense to get Berry back on the field as well.
"It's almost like, if you get past me, you're going to get punished," Houston laughed of explaining how Berry lining up behind him at safety brings a certain level of confidence for the entire group. "I love to have that guy back there. I love the way he works and the mindset he has—it rubs off on everybody else because his mindset is like no other, and his talent is like no other."
Every year of Berry's career that he's been healthy, he's been named a Pro Bowler. That's five out of a possible eight seasons, which also includes three All-Pro honors.
Over the past five years in the 34 games these two friends have been on the field together, the Chiefs have gone 22-12, but Berry knows it's a long process to get ready for the season and that he's got to take it slow.
"I think it's more mental and just staying patient," Berry explained. "I tend to want to get out there and make plays, but I have to understand that it's a long season and make sure I take my time."
"When it's time, he's going to be more than ready to explode," Houston noted. "My biggest prayer is just that we stay healthy."
It's been a long time coming for these two guys to have an entire season out on the field together, and the Chiefs' defense could reach levels they haven't seen in a while if these two play at the level they've both shown capable of playing throughout their careers when healthy.