The beginning of another football season in Kansas City also ushers in the arrival of new culinary challenges for fans to tackle while enjoying the game.
Those challenges reach far beyond the traditional favorites as Arrowhead Stadium's menu has once again garnered national attention.
USA Today's Andrew Joseph recently profiled the top 10 "craziest" stadium foods as football season gets underway and two of Arrowhead's items this season checked in on the list.
Appearing at No. 6 on the rankings is The Arrowhead Biscuit, which brings just about every imaginable breakfast food together on a single biscuit.
At No. 9 on the list is the Loaded Potato Skin Burger, which uses fried potato skins covered with cheese, bacon bits and sour cream as the bun.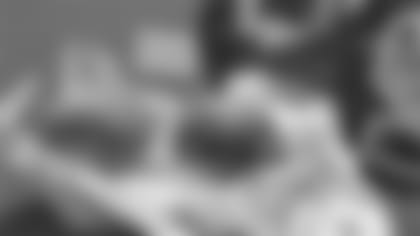 Check out the rest of Joseph's rankings here.
Fans can take on these items and the many others that Arrowhead has to offer this Thursday as the Chiefs take on the Tennessee Titans. Kickoff is at 7:30 p.m. CT.