The first, at number 8 on the list—tight end Tony Gonzalez: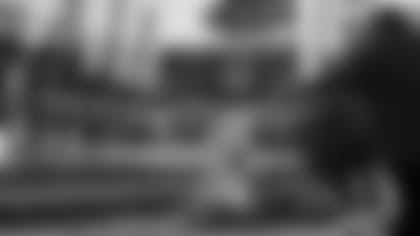 8. Tony Gonzalez, TE, Chiefs/Falcons
There might not be a better fantasy tight end ever than Gonzalez. Since 1995, he put up the third-most receiving yards and the fourth-most touchdowns among all players (he led his position in both categories). Amazingly, the California product ranked in the top 10 in fantasy points among tight ends in 12 consecutive seasons, including four No. 1 finishes. He'll be found in the halls of Canton in the near future. **
Gonzalez, a 14-time Pro Bowler, is the Chiefs' all-time franchise leader in yards receiving with 10,940, and that includes four seasons (2000, 2004, 2007 and 2008) with more than 1,000 yards receiving for Kansas City.
Gonzalez retired after the 2013 season.
---
Later in Fabiano's list at number 17—running back Priest Holmes: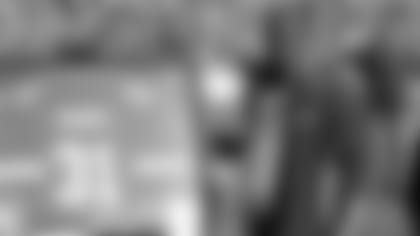 *17. Priest Holmes, RB, Ravens/Chiefs
From 2001-2003, Holmes had one of the greatest statistical stretches in fantasy football lore. In fact, he scored 373 fantasy points in two of those campaigns back-to-back. The reason he isn't ranked higher is that Holmes was invisible in the stat sheets in three of his first four NFL years and broke down during the final three seasons of his career. When Holmes was good though, he was absolutely awesome.*
Holmes held the Chiefs' all-time franchise record in yards rushing (6,070) up until last year, when current Chief surpassed him.
Holmes, a three-time Pro Bowler, joined the Chiefs' Hall of Honor and Ring of Honor last season.
Read the full piece from Fabiano here.