As another year draws to a close, let's remember the passing of Cotton Davidson and Len Dawson, the Dallas Texans/Kansas City Chiefs' first two starting quarterbacks in franchise history, who died within months of one another.
Neither player may have much cachet with contemporary Chiefs' fans, but the account of Dawson's Pro Football Hall of Fame career and the early success that Davidson brought to the franchise when it first set up shop in Dallas make a convincing case that both men's contributions have influenced the way many have come to feel about the Chiefs and the importance of quarterback play down through the years.
Davidson, who passed away this week at the age of 91, was the odds-on favorite to be the starting quarterback for Lamar Hunt's new American Football League franchise, the Dallas Texans, when play began in 1960.
He had been a Texas schoolboy and college legend having starred at Baylor University before being selected in the first round of the 1954 NFL draft by the Baltimore Colts. Hunt had a preference for Texas players for his early teams thinking they would surely be more familiar to local fans.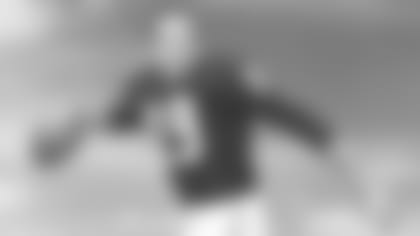 Dawson's arrival in Dallas in 1962 came with less fanfare than Davidson's, however, even though he, too, had been a first round pick, taken by the Pittsburgh Steelers in 1957.
Davidson had a two-year jump on Dawson, was a bit older and like his new competition had never had much of a chance in the NFL backing up Johnny Unitas in Baltimore, only finding his way onto the field as the team's punter. Moreover, he had missed two years of play after having been drafted by the U.S. Army, which was quite common at the time in the midst of the Korean conflict, returning to the Colts for the 1957 season and being released at its conclusion.
It wasn't as if Texans' coach, Hank Stram, was unhappy with Davidson. But as with any coach who had mentored a player and realized success in doing so, Stram believed in Dawson, something he had seen in him while the two worked together at Purdue University. When Dawson, who had moved on to Cleveland by this time, was released by the Browns, Stram sought to sign him.
He immediately went about working with his one-time student, refining his fundamentals and rebuilding his confidence. But Stram also had to consider Davidson's skill as the team's punter; he was one of the AFL's best and, he was from Texas after all.
Davidson came into the 1962 pre-season on something of a roll. He had recently led the AFL's Western All-Stars to a victory over the East, been named the game's MVP after originally being added to that team as its punter. He now found himself engaged in a battle for the starting quarterback job with Dawson.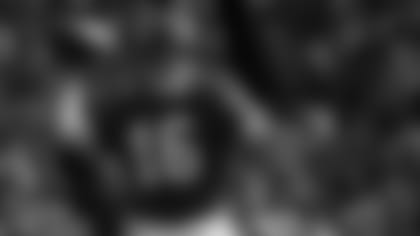 According to Stram's son, Dale, the coach wanted to keep both men around, particularly in light of Davidson's punting skills, and wanted to hold onto rookie Eddie Wilson, making it three quarterbacks on a 36-man squad.
"Why not specialize in quarterbacks?" Stram shot back when asked about why he was stockpiling so many. He had only recently moved another, Bobby Ply, to defensive back, and thought he could use him in an emergency. (Ply, too, passed away this year). But coaches have their favorites and Dawson was Stram's, and that counted for much.
Davidson had an off-season job in Dallas with the Lee Company, so he wasn't in any hurry to leave town. He was finally a starter and there was no way he would simply accept a backup role in his native state.
"He was a great guy," remembered wide receiver Chris Burford, "older than Len, had a great arm, but was not quite as accurate."
Stram was more than a bit surprised, however, when Hunt suddenly up and traded Davidson to the Oakland Raiders — largely to prop up a struggling franchise in a still struggling league. In return, the Texans would receive the first pick in the 1963 draft, which they used to select future Pro Football Hall of Fame defensive lineman, Buck Buchanan.
Such was Hunt's passion for a league he had created and wanted to succeed - in all AFL cities, not just his own. The trade would be Hunt's one-and-only over his lifetime as the team's owner.
With the departure of Davidson, the punting job fell to backup Eddie Wilson.
Trading Davidson was a gamble, or at least the media saw it that way. He was a veteran, knew the league well after two years as a starter and Dawson, although he, too, like his predecessor had been a former NFL number one pick, was still unproven as a pro. That is, until the opening game of the 1962 season against the Boston Patriots where he completed nearly 70% of his passes, threw for two touchdowns and took home a Mercury convertible as the "Texan of the Week."
By game seven of that season, Dawson had thrown 17 touchdown passes, the same number Davidson hit the prior year in 14 games and more than half as many as Davidson completed in two years with the Texans.
It was suddenly new life for both men. Davidson's first game as the Raiders' starting quarterback would come against his former team where he threw for 248 yards and rushed for a touchdown in a 26-16 loss to the Texans. He would go on to appear again in the AFL All-Star game in 1963 and would end his professional career with Oakland in 1968.
As was almost always the case with Lamar Hunt, he had a fondness for his former players, especially Davidson, a fellow-Texan, and he maintained it throughout his life. He had been one of his franchise's first stars as would Dawson, who retired from the Chiefs in 1975, and that counted for much for Hunt.
With their deaths in 2022, the early days of the Chiefs franchise pass further into history.