It's Pro Bowl Week in Orlando, Florida, and with the second AFC practice of the week in the books, media has swarmed the field.
Chiefs receiver Tyreek Hill notices his head coach, Andy Reid, is recording an on-field interview with SiriusXM, so he snatches a camera off longtime team photographer Steve Sanders.
Utilizing his best Sanders impression, Hill begins snapping photos—first from one angle, then another.
Reporters, photographers and other members of the AFC's elite watch and laugh.
It's no secret the renaissance of a year it's been in the life of this 22-year-old, who tied a rookie franchise record for total touchdowns with 12 and was one of only two unanimous first-team All-Pros in the league.
"It's so well deserved," Chiefs co-offensive coordinator Matt Nagy, who is coaching the AFC offense Sunday, said. "He's put in so much time and effort throughout the season to get to this point. Everything that he's done—they're showing that everybody appreciates what he does throughout this league. Guys are amazed at the speed that he has and want to see a little bit of him.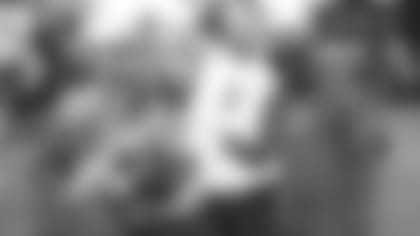 "To be able to have him be a part of that for us and see this for the first time as a rookie is pretty cool."
"Obviously, we wanted to make it to the Super Bowl," Hill explained, "but just like Ray Lewis said, 'If you don't make the Super Bowl, these (Pro Bowl) seats are how you're remembered, also.'"
Through two days of Pro Bowl practices, Hill has seen some reps as a receiver, but much of his practice time has been spent as the AFC's punt returner, where he initially earned his stripes at the beginning of the season in Kansas City.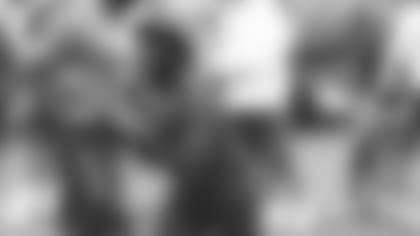 Watching some of the NFL's best dazzled by Hill's speed has been a sight to take in itself.
"He's special—everybody knows it," Chiefs special teams coordinator Dave Toub, also coaching the AFC Sunday, said. "You have Pro Bowl players talking about how good he is and how fast he is, and it's kind of exciting for his future. The fact that he's here in his first year is really special for him."
"He's the faster player I've ever coached and I've said that before. It's real—it's real speed that he has and he's got a lot of respect from all the players, even the players out here, the best in the league."
Hill finished first in the league with 15.2 yards per punt return in 2016, and is expected to see a healthy share of returns for the AFC Sunday.
His Chiefs and AFC teammate, linebacker D.J. Alexander, felt comfortable calling it after practice Thursday.
"If they kick to us or they throw to him, it's over," Alexander explained. "He's going to the crib."
Hill, himself, tended to agree.
"There's a high chance—a very high chance. But, we'll just have to wait and see."