The Kansas City Chiefs received a winter welcome at FedExField for a Week 14 matchup with the Washington Redskins. The snow began in the morning and consistently fell as the opening kickoff was received by the Chiefs.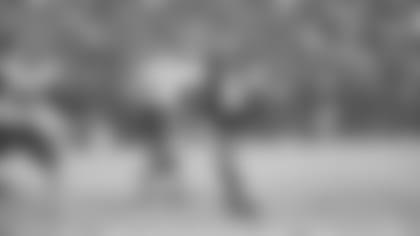 Kansas City's opening drive began with an eight-yard rush by Chiefs RB Jamaal Charles, followed by a nine-yard completion from Chiefs QB Alex Smith to TE Sean McGrath. The drive later continued, when Smith threw a 22-yard completion to WR Dwayne Bowe, to the Redskins 28-yard line.
Jamaal then took a carry for 13 yards to the WAS 15-yard line.
The Redskins defense used the game's next three plays to withstand the early push by the Chiefs, before Kansas City called on kicker Ryan Succop for a 33-yard FG.KC 3 WAS 0.
Scoring Drive: 8 plays, 52 yards in 3:30, ending with a 33-yard FG by Succop.
On the opening drive for the Redskins offense, the Chiefs forced a third-and-eleven, when Redskins QB Robert Griffin III broke the pocket, but was stopped short of the first down by Chiefs CB Brandon Flowers, leading to a punt.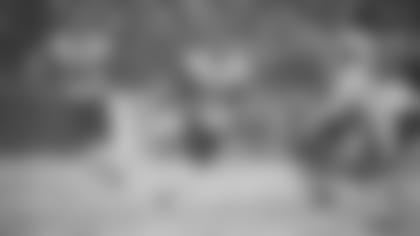 Days after becoming a father to his newborn daughter, Ava Marie McCluster, Chiefs WR Dexter McCluster took the punt 60 yards to the Washington 13-yard line. Three plays later, Chiefs head coach Andy Reid faced a fourth-and-one and decided to go for it; Charles took the carry for two yards for the first down. On the very next play, Jamaal scored from two yards out. KC 10 WAS 0.
Scoring Drive:5 plays, 13 yards, 2:54, ending with a two-yard TD run by Charles.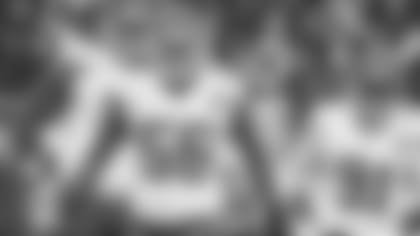 Washington looked to respond on its next offensive drive, when Chiefs LB Derrick Johnson picked off RG III and returned it 40 yards to the WAS 25-yard line.
Following the game, DJ described the game conditions, which didn't disrupt his big INT.
"This is football weather, right here," Johnson said. "I mean, I'm a Texas guy, so I like it a little clearer, but, it's one of those things, where you have to suck it up and the best team, on this day, won."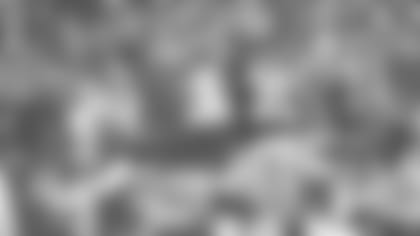 The Chiefs turned the DJ's tenth-career INT into points, when Alex Smith hit Bowe for a 21-yard TD. KC 17 WAS 0.
Scoring Drive: 3 plays, 25 yards in 1:29, ending with a 21-yard TD pass to Bowe.
The score remained the same as the first quarter ended.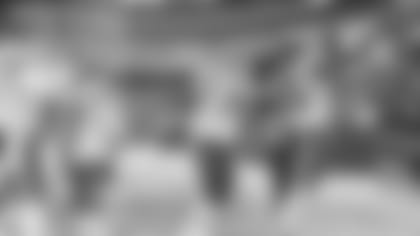 The Chiefs defense forced another Redskins punt on their next drive, thanks in part to a sack by Chiefs LB Tamba Hali, which forced a third-and-long and Washington was unable to convert.
McCluster stepped back for the punt and grabbed it off the snow-covered field, returning it 24 yards to the WAS 41-yard line.
Smith went to the air on first down finding Bowe for 16 yards, followed by a strong dose of Jamaal Charles, who took the rock for three-straight carries, before receiving a five-yard TD pass from Smith.
Scoring Drive:5 plays, 41 yards, 2:25, ending with a 5-yard TD pass from Smith to Jamaal. KC 24 WAS 0.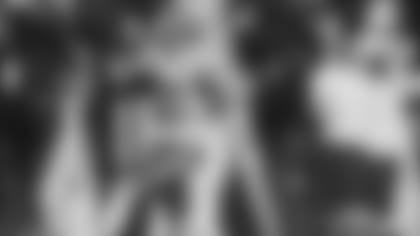 Kansas City's defense forced another punt, which landed in the hands of McCluster, who weaved between Washington defenders for a 74-yard TD. The return gave Dex 158 punt return yards, a new Chiefs record for one game. KC 31 WAS 0.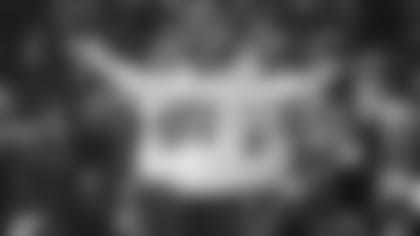 On the ensuring Redskins drive, Tamba Hali recorded his second sack of the day, passing Art Still (73.0) for third all-time in Chiefs history with 73.5-career sacks. Chiefs S Eric Berry also sacked RG III, leading to a Washington punt.
Like DJ, Tamba also commented on the weather conditions, during Sunday's game.
"Very fun," Hali said. "I come from a Big ten era, so, it snows, when it gets cold; it's enjoyable. I love it. We were definitely focused. We had to do what we got done and that's what matters. You can't script it. For us to get a win, that's all that matters."
The Chiefs punted on their next drive, when the Redskins took over from their 20-yard line.
RG III evaded a DJ sack and completed a pass to Redskins TE Niles Paul for 25 yards and later a 30-yard completion to WR Aldrick Robinson to the Chiefs 24-yard line, as the game hit the two-minute warning. Robinson made another catch, after play resumed, to the Chiefs six-yard line. On second-and-goal, RG III threw a seven-yard TD pass to Redskins TE Logan Paulsen. KC 31 WAS 7.
Scoring Drive: 7 plays, 80 yards in 2:42, ending with a seven-yard TD pass to Paulsen.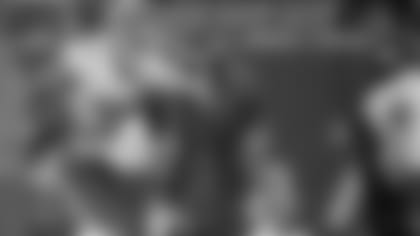 The Chiefs didn't take long to respond; Quintin Demps fielded the kickoff at his five-yard line and 95 yards later, he was celebrating with teammates, after the score. Demps ran down the sideline and used a great block by Chiefs RB Knile Davis, before cutting back and breaking into the end zone. KC 38 WAS 7.
Demps spoke about the Davis block that helped free him for the score, after the game.
"That was a huge block," Demps said. "Because the defender was going to push me out of bounds; there were two of them (defenders) over there, I think, so that was a huge block. That's encouraging to see that."
On the ensuing drive, the Redskins moved far enough into Chiefs territory for Redskins K Kai Forbath to drill a 50-yard FG, ending the second quarter.
Scoring Drive: 7 plays, 20 yards in :53, ending with a 50-yard FG by Forbath. KC 38 WAS 10.
Both teams were forced to punt on their opening drives; the Redskins had to punt on their second drive, thanks to a pass breakup by Chiefs CB Marcus Cooper on third-and-ten.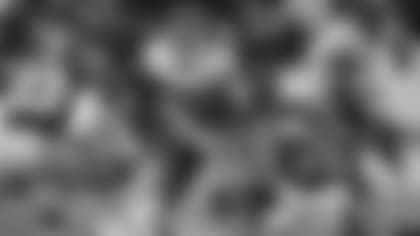 On the Chiefs second offensive drive of the second half, Smith faced a second-and-six, when he hit Bowe for a 10-yard gain to the KC 41-yard line. Later on the drive, Smith hit McGrath for an 11-yard gain for another first down. Later, facing a second-and-twenty, it was time for more Jamaal, who covered 22 yards on the run.
The Chiefs moved the ball to the WAS 19-yard line, facing a third-and-seven, when Smith completed a pass to Charles for four yards, leading to a 34-yard FG attempt by Succop, which missed, wide right.
The Redskins looked to gain momentum after the missed FG, but facing a third-and-nine, from their own 43-yard line, RG III's pass was incomplete, leading to another punt.
Alex and the Chiefs offense took over, when Jamaal busted off two runs that covered 50 yards (33 yards and 17 yards), followed by another carry by Knile Davis that covered six yards to end the third quarter. KC 38 WAS 10.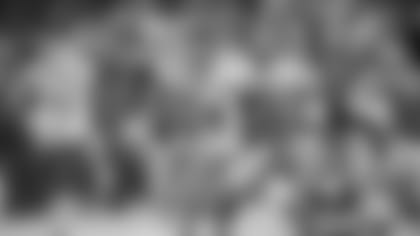 The Chiefs ran two plays to open the fourth quarter, before the third carry went to Knile Davis, who scored from 17 yards out for his first-career rushing TD.
Scoring Drive:6 plays, 80 yards, 3:16, ending with a 17-yard TD run by Knile Davis. KC 45 WAS 10.
The Redskins began their next drive with QB Kirk Cousins replacing RG III.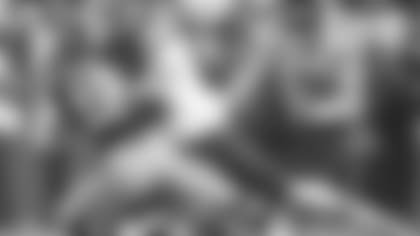 Chiefs LB Frank Zombo didn't care who was at QB for the Redskins, dropping Cousins for a 15-yard loss. Zombo forced a fumble, during the sack, which was recovered by Washington.
The Redskins were later forced to punt and when the Chiefs offense took the field, QB Chase Daniel was the team's signal-caller.
Knile Davis lost a yard on his first carry of the Chiefs next drive; he then received a 17-yard pass from Daniel for a first down. Davis' next two carries totaled three yards, before Chase's next pass was intercepted by Redskins LB Perry Riley, Jr.
The Chiefs defense didn't flinch and got the ball back to Chase and the offense, on the ensuing drive, via another forced turnover.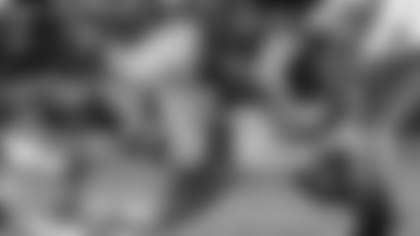 Kirk Cousins completed a pass to TE Logan Paulsen, who was drilled by Chiefs LB James-Michael Johnson, forcing a fumble, recovered by Chiefs CB Ron Parker, who returned it 20 yards to the 45-yard line.
Despite the turnover, the Chiefs were later forced to punt, giving Washington the ball back, with just over five minutes to play in the fourth quarter.
The Chiefs did their job and kept Washington from adding any points to the scoreboard, before walking off of FedExField victorious, 45-10, moving to 10-3 on the season.