During his Tuesday morning press conference, Kansas City Chiefs Head Coach Andy Reid was asked about preparing his team for its playoff matchup against the Colts on a short week; kickoff is scheduled for Saturday at 3:35 p.m. CT.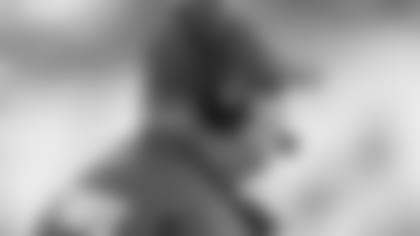 "I'm okay with [the] short week," coach Reid said. "I'm okay with it anyway, but it does help that we know them and I'm sure they're probably saying the same thing."
Due to the short work week, the Chiefs coordinators addressed the media one day earlier than their typical Thursday pressers.
Chiefs special teams coordinator Dave Toub was first to the microphones on Wednesday, highlighting the various ways he's noticed a different vibe from the team that comes with the postseason.
"I could tell already," Toub said. "Yesterday at practice, you could just see the speed, the way the guys were flying around and just the focus in the meetings, in the morning; everything is intensified. Coach Reid talked about it at first, but then, you want to see it happen and it happened yesterday. I noticed it today in meetings as well; I think it's there. Guys have the focus and we'll be ready."
One of the specialists for coach Toub and assistant Kevin O'Dea is Chiefs Pro Bowl PR Dexter McCluster, who returned 58 punts for 686 yards (11.8 avg.) in 2013. His 58 punt returns tie the franchise record for most in a single season and his 686 punt return yards are a team record.
Dex described this 2013 Chiefs team as it enters the playoffs.
"This team, we're really close," McCluster said. "We fight for each other. We love each other; so, I think that the difference is that we have some guys that are very hungry and have been there before and know how important wins are in the playoffs."
Chiefs offensive coordinator Doug Pederson was next to address the media, speaking to the enormity of the playoffs and the opportunity it gives the players to shine, when the lights are brightest.
"Your game-changer type players have got to show up and make plays," Pederson said. "You have to stay aggressive; there's no time to sit back and kind of rest on your laurels, so to speak. You have to be aggressive and you have to maintain that....We're into our 17th ball game now, so, guys understand that and they have to continue to do a good job at that."
Among many of the team's playmakers, Chiefs WR Dwayne Bowe, who has been cleared to play on Saturday, addressed the media today, saying he's ready to roll.
"I'm fine," Bowe said. "I had a good time to rest and recover and be fresh for this game and I'm just ready to go. In games like this, big-time players make big-time plays in big-time games. We've had great preparation all week and it's win or go home. I'm going to do whatever it takes to win."
When Chiefs defensive coordinator Bob Sutton addressed the media, he was asked if he noticed a difference in the way offenses approach playing the Chiefs when Pro Bowl LBs Justin Houston and Tamba Hali aren't playing.
"Sometimes, I think we still see a fair amount of maxed-out protection, because of some of the rushes we do," Sutton said. "I think, obviously, the advantage of these guys is that they can create pressure on their own. When they have a good pass rusher, whether it's 98 (Robert Mathis) at Indy or our guys, they're hard to deal with, because you have to block them every single play; you can't relax. At some point, schematically, you're probably going to be blocking one of those guys by yourself and that's what you're doing. It's no different than what we talked about before is you're just looking to either make that guy throw the ball one click earlier or you're hoping the coverage can make it hold one click longer and that rush that's just about ready to come around the edge can get to him. I'm sure they'll look at us a lot different with those two guys on the edges."
As for Justin Houston, who participated in full practice on Wednesday, despite missing the last five games of the season with an elbow injury, he said the toughest thing about the injury was being away from his teammates.
"It's very tough, knowing if you were out there, you could make a difference, instead of just sitting back, watching it on TV," Houston said. "Not really being with the team, it was very tough. I love being around my teammates; we're a family, so, anytime you're with your family, you feel comfortable, you're at home and you enjoy being with them. Me not being able to be with them as much as I wanted to, it was tough."
After the Wednesday media sessions, the Chiefs practiced, with the exception of Tamba Hali (knee) and Chiefs T Eric Fisher (groin/shoulder). Coach Reid will update the status of both players, after the team's Thursday practice, followed by a Friday flight to Indianapolis.
For a look at images from previous Chiefs playoff games, click here.