Roughly 20 hours after the Kansas City Chiefs arrived, conquered and left FedExField on Sunday, defeating the Washington Redskins 45-10, Chiefs head coach Andy Reid addressed the media to provide an injury update, evaluate the team's tenth win and the statement it revealed about his team.
"I think that there are ups and downs in the National Football League," coach Reid said. "I think you need to learn how to handle them and you can't get too high for the highs and you can't get too low for the lows; you have to be mentally tough enough to work through it. When you go through a three-game skid, that's not easy in the National Football League against good teams, explosive teams. You have to trust yourself; you have to trust the guys around you that you're going to fix the problem and that you're going to come to work with a purpose and I thought the guys did that. I didn't feel that they hung their head(s), any of the three weeks. They don't hide the problems; it's not just about getting out there and rah-rah-ing it, it's actually fixing the problem. I thought they did that and kept focus on that and it paid off for them in this game."
In the team's victorious locker room afterwards, Chiefs LB Derrick Johnson verbalized what the team's win meant, specifically to the defense.
"The last three weeks, everybody's been talking about how bad of a team we are, the worst defense in the league, the last three weeks," Johnson said. "We had to get back to what we did the first nine weeks; it was very important. This win was big for us, confidence-wise."
One of the many highlights from Sunday's win was the collective play of the team's defensive line, highlighted by Tyson Jackson, Dontari Poe and Mike DeVito; each offering the statements the Chiefs made with the win.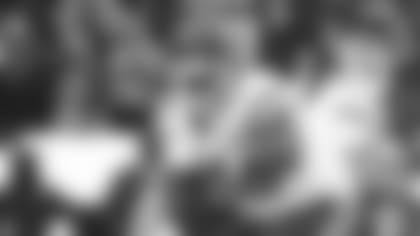 "We're resilient. No matter what happens the weeks before or what's going to happen the weeks after, we're just focused on each week and playing hard."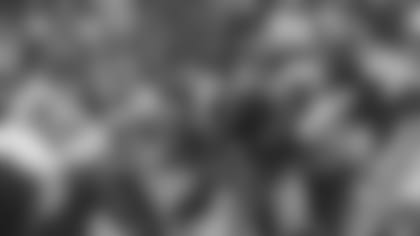 Chiefs DE - Tyson Jackson
"We still have it. There's a long road ahead of us and we still have to get some wins, but it's good to have the mojo going into the rest of the season. It's good for our confidence and we can build from the momentum to hopefully keep this going the rest of the season."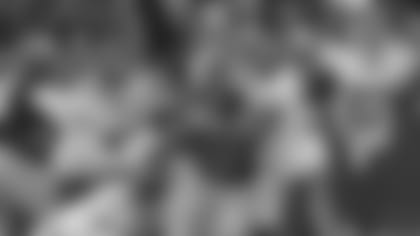 "It's a testament to hard work. This is what we worked hard for, all week long, this type of a performance, and not just our defense, but all three phases. It's a big win to build some momentum, heading to play a tough Oakland team on Sunday."
Another phase of the Week 14 win came via special teams, coached by Dave Toub and assistant Kevin O'Dea. Chiefs S Quintin Demps, who returned a kickoff 95 yards for the score, said the victory served as a reminder of what the team has known since Week 1.
"It says that we're here," Demps said. "Don't forget about us; we'll bounce back. We can get knocked down and we can get back up."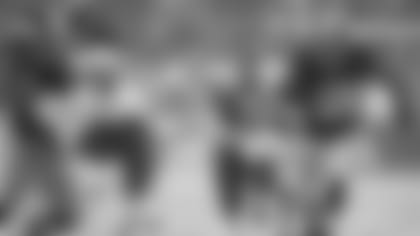 Fellow special teams star on Sunday, Chiefs WR Dexter McCluster set a franchise record for punt return yards in one game (177) and afterward echoed the same message as Demps.
"Don't forget about us, yet," McCluster said, with a smile. "We still work hard; we're going to enjoy this one and come out even a better team, this week in practice."
The Chiefs recorded 38 points in the first half of Sunday's contest, tying for the second-best first-half scoring performance in franchise history, tying a mark set on Sept. 28, 1968 as the Chiefs scored 38 first-half points at Miami. The franchise record for most first-half points in a single game was 42 in a contest vs. Denver on Oct. 29, 1967.
Six of the 38 points came via an Alex Smith to Dwayne Bowe 21-yard TD pass in the first quarter. Bowe caught four passes for 69 yards (17.3 avg.) and the score. He has five receiving touchdowns in 2013 and now owns 44-career receiving TDs. In Bowe's mind, the team win, especially in the conditions, meant one thing.
"That we're ready for whatever," Bowe said. "Sometimes it takes losses for you to know what you have to do and now, each game, we know what we have to do and that's play for 60 minutes, all three phases, just buckle down and that's what we did."
Chiefs fans are hoping for a similar performance by their team in Week 15, facing its longtime AFC West rival, the Oakland Raiders.
For the best images from Week 14, click here.