The Kansas City Chiefs opened up Week 3 in the NFL with their 26-16 win against the Philadelphia Eagles on Thursday night. Once again, the Chiefs offense, defense and special teams each played a huge role in the team's third-straight win.
Following all the national attention and build-up for Chiefs head coach Andy Reid's return against his former Eagles team, his new team went out, on a national stage, and delivered a victorious performance, highlighted by the stats, pictures and quotes below.
3-0 START; REID RETURNS TO PHILADELPHIA, DEPARTS VICTORIOUSLY:
For the first time since the 2010 season, the Kansas City Chiefs are off to a 3-0 start. The Chiefs have previously started a season 3-0 seven times in franchise history ('62, '66, '94, '95, '96 '03,'10), earning trips to the playoffs in six of those seven seasons.
Kansas City Chiefs Head Coach Andy Reid returned to take on the team which he coached for the previous 14 seasons, becoming just the third head coach in NFL history to coach another team against a team where he spent at least 14 seasons at the helm, joining Pro Football Hall of Fame coaches Curly Lambeau (Green Bay) and Hank Stram (Kansas City).
"It's a good win," coach Reid said afterward. "I was proud of the guys, and coming off a short week, the way they went about their business of preparing for a good football team. We knew it was going to be a tough game and it was a tough game."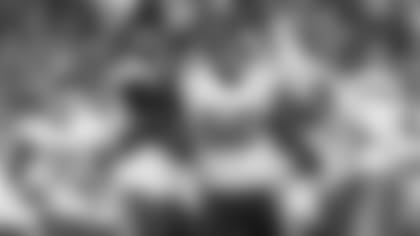 HOUSTON HAS CAREER NIGHT ON DEFENSE:
Chiefs Pro Bowl LB Justin Houston was described by his teammates Thursday night as a "Beast". Houston dropped QB Michael Vick for a single-game career high 4.5 sacks in 26-16 win, giving him 7.5 sacks for the season. He now has 23.0 sacks for his career. Entering Week 3, Houston was tied for third in the AFC with three sacks and was tied for fifth in the NFL with three sacks.
The former Georgia Bulldogs LB, Houston becomes the third-fastest player in franchise history to reach 20 sacks to start their career, since sacks became an official stat in 1982. He crossed the 20-sack plateau in 35 career games, trailing LB Derrick Thomas (25 games) and DE Jared Allen (30 games).
Thursday night, Houston also recovered two fumbles – a botched center-quarterback exchange and a Michael Vick fumble that Houston caused, late in the fourth quarter. They are his first two forced fumble recoveries of 2013 and he now has four-career fumble recoveries. He added seven tackles (six solo), including four for loss, four QB pressures and three passes defensed in the game.
"We are really motivated right now to play well," Houston said after his dominating performance. "But, we have to put this win behind us and continue to play well and win these big games. We are really feeling good right now with being 3-0, up to this point."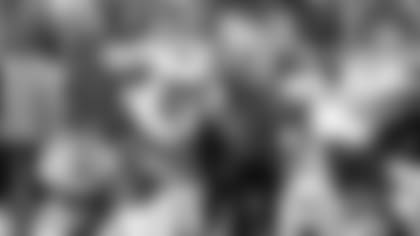 During the week before Thursday night's game, Chiefs Pro Bowl S Eric Berry told NFL Network that if he could intercept any one QB, it would be Michael Vick.
"EB" can check that off of his bucket list, as he intercepted Vick's pass that was intended for TE Brent Celek and returned it 38 yards for a touchdown. The interception is Berry's sixth-career INT and is his second-career interception return for a touchdown. His first interception return for a touchdown was a 54-yard return during his rookie campaign vs. Tennessee on Dec. 26, 2010.  The Chiefs are 93-24-1 (.792) in games with a defensive touchdown.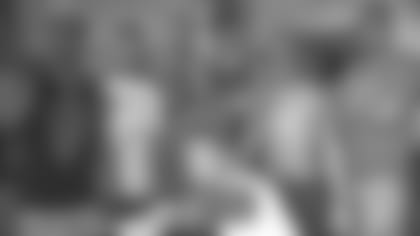 DJ ASSISTS ON INTERCEPTION FOR TOUCHDOWN:
Prior to the trip to Philly, Chief Pro Bowl LB Derrick Johnson said Lincoln Financial Field was going to be a "hostile environment" to play in; he helped silence the passionate crowd with a pass defensed on a Michael Vick pass attempt that was intercepted by S Eric Berry and was returned for a 38-yard touchdown. It marks his first pass defensed of the season and the 52nd of his career.
Johnson also led the team in tackles with eight total (seven solo) in the contest. He now 895-career tackles to rank fourth in team history. With five more tackles, he will become just the fourth player in team history to record at least 900-career tackles. He added 0.5 sack, giving him 18.5 career sacks, two QB pressures and one pass defensed in the game.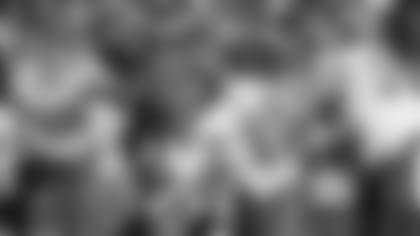 HALI GETS IN ON SACK ACTION:
Like his fellow Pro Bowl LBs, Chiefs LB Tamba Hali played a monstrous role in the Week 3 win, including sacking Michael Vick for a one-yard loss in the contest. The sack marks Hali's first QB takedown of the season and gives him 63.5 career sacks, ranking fourth in team history. In addition to his sack, Hali generated three solo tackles, including one for loss and one QB pressure.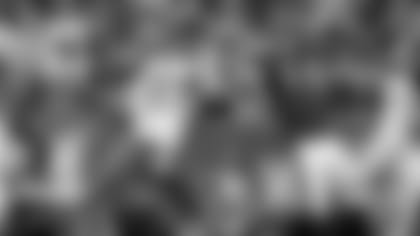 SMITH EARNS FIRST INTERCEPTION IN A CHIEFS UNIFORM:
Chiefs CB Sean Smith knew going into the game that his team's secondary was going to have to communicate effectively to succeed against the "explosive" Eagles offense.
The Chiefs defense did just that, including Smith's first interception as a member of the Kansas City Chiefs, picking off a Michael Vick pass in the second quarter. The interception marks his sixth-career interception. He added four tackles (three solo) and two passes defensed in the game.
ICYMI: Watch Sean's postgame interview, here.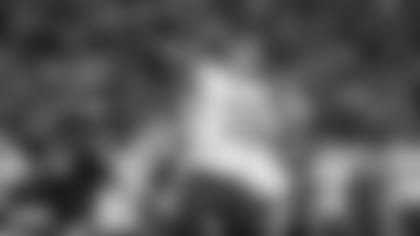 SMITH LEADS OFFENSE IN VICTORY:
The Chiefs signal-caller, QB Alex Smith completed 22 of 35 passes for 273 yards in the game, good for an 87.0 passer rating. Smith has attempted 105 passes in a Kansas City uniform without an interception. He added 10 carries for 33 yards in the game. Dating back to the 2011 season, Smith is 22-5-1 as a starter in the regular season.
Following Thursday's win, Smith became the first Chiefs quarterback to win his first three starts with the franchise, since QB Joe Montana won his first four starts in 1993. QBs Len Dawson (1962) and Mike Livingston (1969) also accomplished the feat, earning victories in their first three starts.
Smith spoke about what the team said to coach Reid in the locker room, after Thursday's win.
"The guys were fired up for him, Smith said. "To have him come in and get to see the emotion on his face, I think it meant a lot to the guys. I think we knew how much this meant to him. He never would say it, the entire week, on the short week, but I think guys were fired up for him. He puts in just as much as we do and I'm happy for him, to get this W."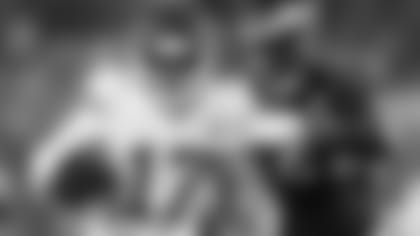 AVERY GOES OVER 100 YARDS FOR THE NIGHT:
The big-play ability of Chiefs WR Donnie Avery was amplified Thursday night, when he recorded seven catches for 141 yards (20.1 avg.) to lead all Chiefs receivers. It marks his fourth-career 100-yard receiving contest and is the first 100-yard receiving game of the 2013 season for the Chiefs. Avery's 141 yards is the second-highest total in his career. His best came on Oct. 26, 2008 at New England, where he caught six passes for 163 yards.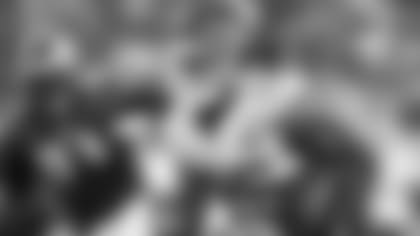 Chiefs Pro Bowl RB Jamaal Charles turned up the heat in the fourth quarter, finishing the game with 20 carries for 92 yards (4.6 avg.) with a three-yard touchdown run. Charles now owns two rushing touchdowns in 2013, as well as one touchdown reception. For his career, he has 19 rushing touchdowns to go with eight receiving touchdowns.
"We know the Eagles are an explosive team," Charles said after the win. "So, we wanted to keep moving the ball and as long as we keep their offense off the field, our defense would get rest, to do the great job that it did."
In addition to his work on the ground, Charles finished with seven receptions for 80 yards (11.4 avg.), giving him 27 total touches for 162 yards.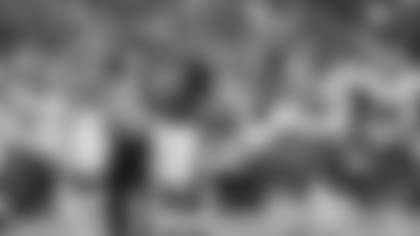 WITH BALL-HAWKING DEFENSE, CHIEFS SET FRANCHISE MARK FOR TAKEAWAYS IN SEPTEMBER:
The Chiefs recorded four defensive takeaways Thursday night and five total takeaways, including a special teams fumble recovery. The four defensive takeaways give the Chiefs eight defensive takeaways for 2013, establishing a team record for most defensive takeaways in the month of September. The Chiefs previous mark was seven defensive takeaways, set in four different seasons (1964, 1967, 1973 and 1977). The Chiefs now have nine total takeaways for the season.
Eric Berry shared reasons for the defensive success.
"We try to get better every day," Berry said, following the win. "Me, Justin (Houston) and the rest of the defense, we do more than what's required, because we're trying to take this team to the top. We're just going to keep putting in the work, day in and day out."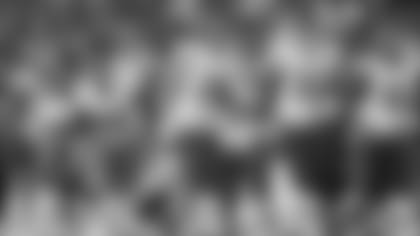 TIME OF POSSESSION AND TOTAL PLAYS:
In the always-important time of possession category, the Chiefs held a 39:07 to 20:53 advantage over the Eagles. The Chiefs defense limited the fast-paced, high-powered Philadelphia offense to only 63 offensive plays, while the Chiefs offense ran 77 plays.
In Philadelphia's first two games, it averaged 68 offensive snaps, including running 77 plays in Week 1 at Washington (9/9/13). Give credit to Chiefs defensive coordinator Bob Sutton and his guys for a remarkable performance.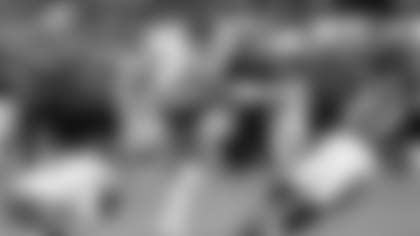 SUCCOP REACHES TRIPLE DIGITS FOR MADE FIELD GOALS:
How'd you spend your last birthday?
On a night when he turned 27, Chiefs K Ryan Succop converted four of five field goals (33, 31, 34, 38), crossing into triple digits for career field goals made (102). He ranks third in team history behind Nick Lowery (329) and Jan Stenerud (279). He has converted 102 of 126-career field goals, good for an 81.0% field goal percentage, the top mark in franchise history.
As much as Chiefs fans wish their favorite team was playing the New York Giants tomorrow, instead of next Sunday, it will be on the practice fields Sunday, preparing for the Week 4 matchup against the G-Men.